At one time or another, all of us have benefited from the expertise of  fellow member Dr. Pam Wiltzius, DVM, a veterinarian from Puyallup, Washington.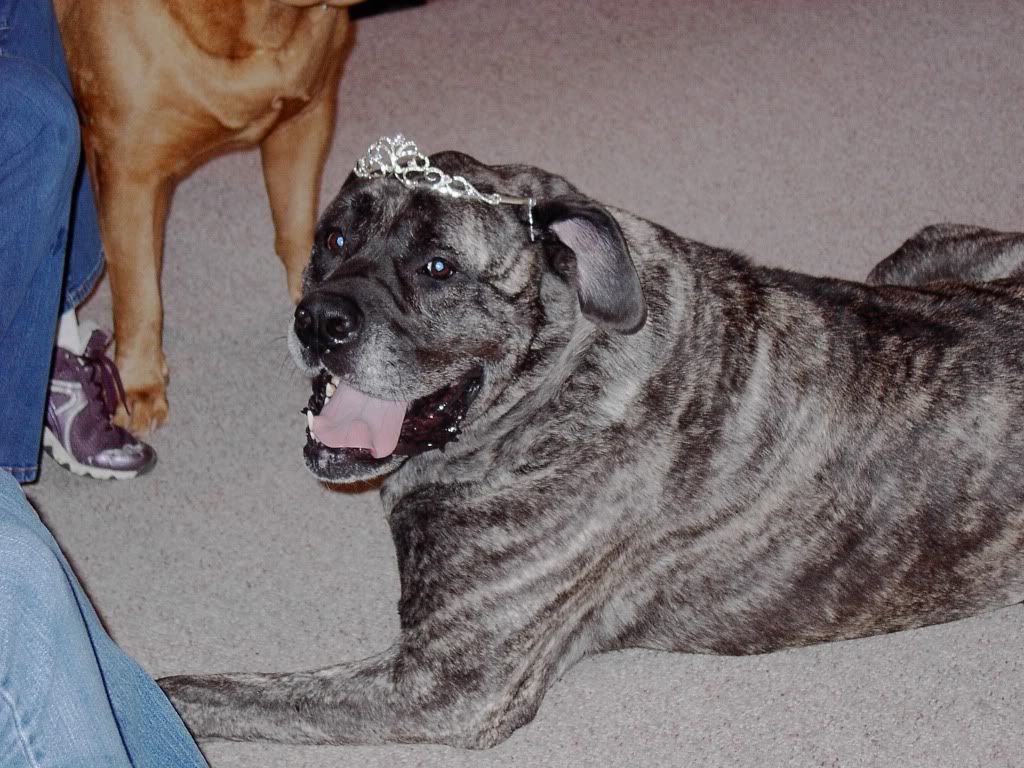 Dr. Wiltzius joined us in August, 2008, when her beloved 165-pound Mastiff, Tazzie, was diagnosed with osteosarcoma. Since then, she has generously shared so much of her time and perspective with us, and we really can't thank her enough.
Tazzie's story has always served as an inspawration to us, and we always point new members to it. Tazzie proved that if a big gal like her could live a good life on three legs, there's hope for other dogs too. Recently we were digging through older Discussion Forum posts, and came across one of Dr. Wiltzius' first posts about Tazzie.
"Unfortunately, Tazzie had a limp 2 weeks ago. I am a veterinarian, so I took Tazzie in for xrays the next day and confirmed a lytic lesion in her right front leg near the carpus (wrist joint) which is almost always osteosarcoma. Like all of you, I struggled with the decision to amputate her leg. She is only 6 years old, but has already had both of her knees repaired and she is a very big dog (165 pounds)."
We would like to share Dr. Wiltzius' early experience with Tazzie's diagnosis below, because she has some terrific advice about how she approaches pain management, amputation surgery and follow up care. We hope you find it as valuable as we do. And if you have amputation questions of your own for Dr. Wiltzius, be sure to post them in our Ask A Vet Discussion Forum topic.