It's been too long since we shared a Tripawd Tuesday pupdate! But you'll see that the story of Gabriel the three-legged Pyrenees Tripawd is worth the wait! Here's his inspawrational pupdate after amputation surgery, as told by his mom, Caroline.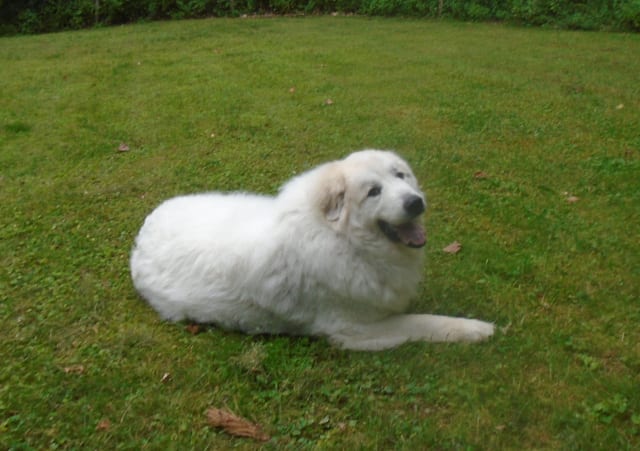 We met Caroline and Gabriel shortly before his amputation surgery. She is a solo dog parent, and called the Tripawds Helpline distraught about what to expect for a giant breed Tripawd recovery. Caroline had a hard time seeing the light at the end of the tunnel but Team Tripawds came through, including Thurston's mom, who generously supported Caroline via email. We gave emotional support and hoped for the best. A few weeks later, these are the notes we received.
Meet Gabriel the Three-Legged Pyrenees Tripawd
"I wanted to send you some pictures of Gabriel to let you know that he is doing very well adjusting to three legs! He is absolutely, without a doubt, my HERO!!!!
I know it's hard for him because he's so big and he wasn't in good shape before the amputation because of the tumor and his lack of exercise for so long….but we're building up his strength and stamina…little by little…and he is such a trooper!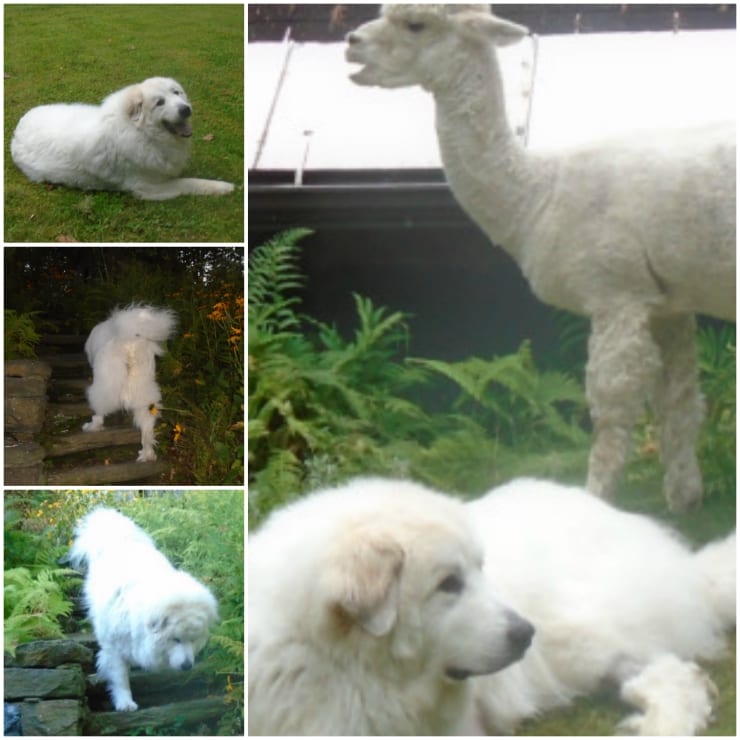 He loves going to the beach…He doesn't run around a lot but when he wants to (i.e. if there is another dog he wants to greet!), he is VERY fast! He is such a brave, brave, courageous boy…I only hope and pray that he continues to get stronger every day. It's definitely a "new normal" for both of us!!
Yes a Giant Breed Tripawd Dog Can Be Happy After Amputation!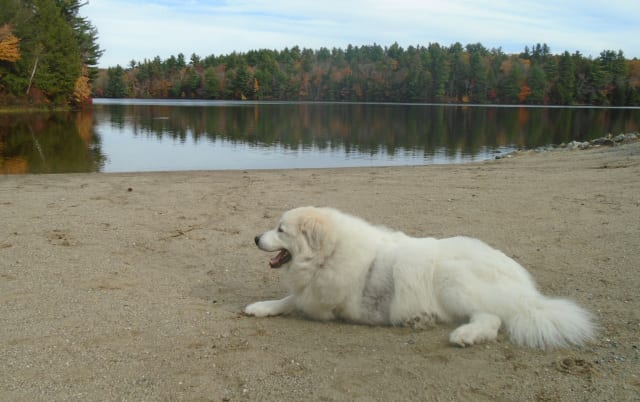 Don't let ANY vet (or anyone else, for that matter) say that a big dog can't have his leg amputated because he (and all the videos of the other big dogs) show us that it CAN be done!"
Your Pet Can Star in Tripawd Tuesday
Each Tuesday, Tripawd dogs, cats and other critters from around the world can enter for a chance to be "Tripawd of the Week." Just share your Tripawd's story and you're entered to win! On every Tuesday of the week, tell us about your three-legged hero. Just follow these easy steps:
In a short paragraph or two (or longer if you'd like!), describe your three-legged hero's story.
Include photos or links to videos already uploaded to YouTube.
Include a link to your Tripawds Forum topic and/or Tripawds blog, social media handles, etc.

Email your story and photos

to us.
All entries must be received by Saturday at 11:59 pm. One Tripawd story will be selected at random to be featured the following Tuesday.