If your Tripawd is more reluctant to move and appears to be slowing down, don't panic. Take charge and take action with these helpful tips and checklists to spot and treat osteoarthritis signs in dogs and cats.
Our Three Legged Pets are at Risk!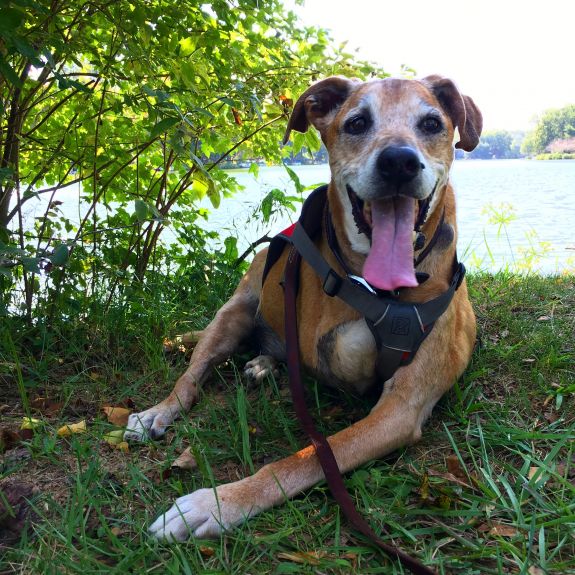 As Tripawd parents we must be hyper vigilant and watch for symptoms of osteoarthritis in pets. That's because amputee pets naturally have greater odds of developing the condition. When the body compensates for the missing limb, the extra weight and forces on joints causes faster wear and tear. Spree's story is a great example.
What exactly is osteoarthritis?
Here's the official definition of osteoarthritis according to the American College of Veterinary Surgeons:
Osteoarthritis (OA) is a chronic joint disease characterized by loss of joint cartilage, thickening of the joint capsule and new bone formation around the joint (osteophytosis) and ultimately leading to pain and limb dysfunction.
Recently we attended the Wild West Veterinary Conference in Reno, Nevada. We sat in on a session called "The Practical Management of Canine Arthritis," with our favorite orthopedic expert, Dr. Denis Marcellin-Little. Here's what we learned.
The Facts About Osteoarthritis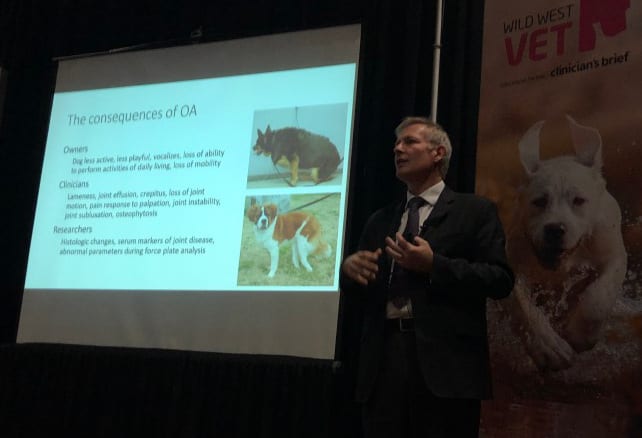 According to Dr. Marcellin-Little, osteoarthritis is not an "old dog" disease. It can actually begin when dogs are quite young.
Signs can show up during a dog's puppy years. Even young adult dogs who appear to be healthy can show subtle clues that osteoarthritis affecting the joints. A "weekend warrior" hangover on Monday is one clue in adult dogs.
Managing osteoarthritis early is far more effective than treating it after diagnosis. Surgical options are limited and not as effective as prevention.
Your Tripawd is at a big advantage if you can spot it early and prevent the disease from getting worse. "It's smarter and more effective to prevent than to treat," said Dr. Marcellin-Little.
Osteoarthritis Treatment is Totally Manageable (even for Tripawds!)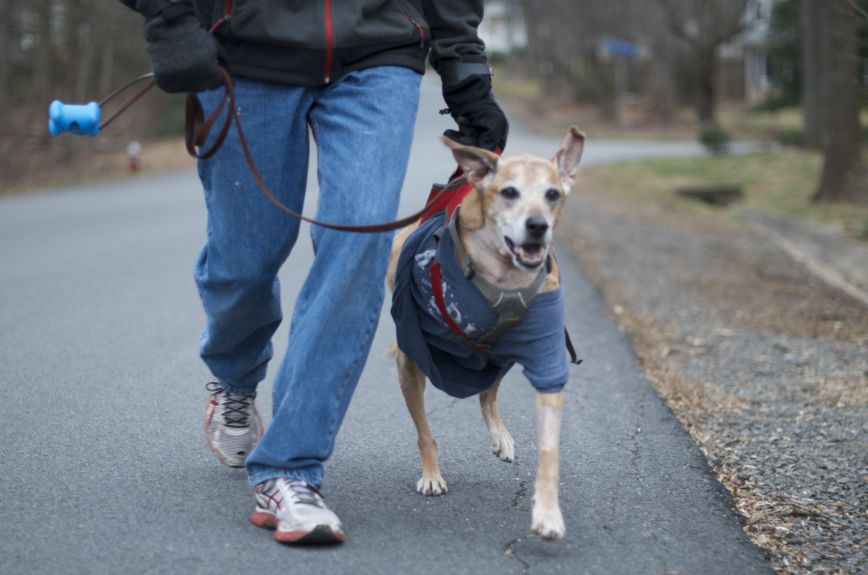 If your Tripawd has been diagnosed with osteoarthritis, you can manage and treat the condition to give a good quality of life. According to Dr. Marcellin-Little, three of the best ways to treat osteoarthritis are:
In the following video, Dr. Alex of Our Pet's Health has some terrific tips about diagnosis and long-term management of osteoarthritis in dogs and cats. It's a long video but worth the watch if your pet has just been diagnosed.
Osteoarthritis Checklists for Your Pet's Next Wellness Visit
Every leg is precious on a three-legged dog or cat. We must do all we can to watch for osteoarthritis symptoms and manage the pain once it appears. Here are two checklists you can use to do that.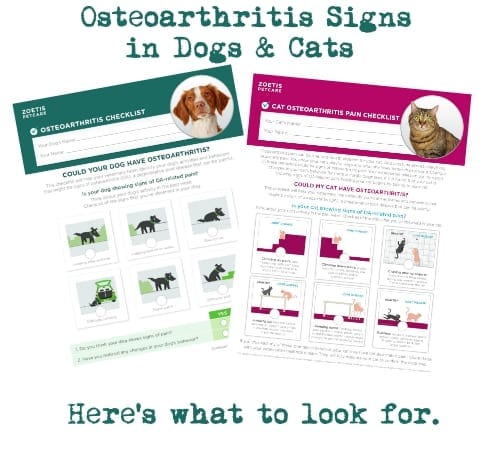 The osteoarthritis signs in dogs and cats checklists were developed by Zoetis Petcare (makers of Rimadyl non-steroidal anti-inflammatory medication for pets). Use these super handy tools to asses your Tripawd. You can either fill them out on the Zoetis Petcare osteoarthritis website for dogs and the osteoarthritis website for cats. Or download and print from the links below:
Once complete, you can take the results along on your dog or cat's next wellness visit (you are doing regular wellness visits, right?!).
Recommended Reading
Manage Tripawd Arthritis with Supplements, Exercise and Pain Management
Arthritis and the Senior Tripawd Dog: Wyatt's Story (so far)
Canine Arthritis Resources and Education