When you have the good fortune of sharing your life with an older Tripawd dog, you're bound to face some challenges together. Here's what we have learned so far with Tripawd Spokesdog Wyatt Ray.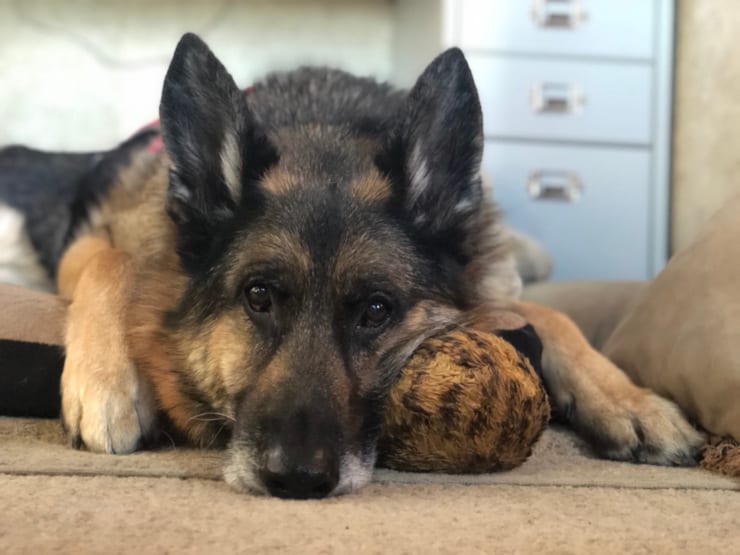 The Impact of Life on an Older Tripawd Dog
We barely scratched the surface of living with a senior dog when cancer took our Chief Fun Officer Jerry. He was only ten years young, and we had so much to learn about how to care for an older Tripawd.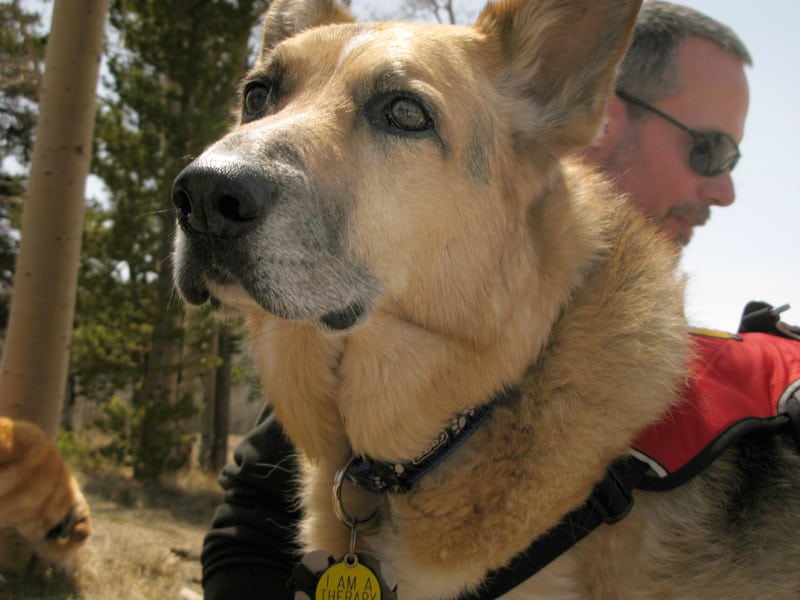 Then came Wyatt, who lost his leg as a puppy, through neglect by a previous human. Life has been good to us, and Wyatt has not been touched by any serious illness. But at eleven years old, the wear and tear on his remaining back leg is taking a toll despite our best efforts to minimize the impact.
Recently in the Discussion Forums, @effi brought up an important topic: the cost of care for a three-legged dog. She wants to adopt a Tripawd, and said:
I'm a little worried about the financial aspect of owning a handicapped dog . . . I was wondering about additional support my Tripawd might need. Physiotherapy or hydroptherapy for example. Maybe you could share your experiences with me as well?
Since it was 2018 when we last reported on Wyatt's state of health, we think it's time for an update. Wyatt is officially a "Geriatric Tripawd" now, and in a nutshell, this is what life with our older amputee dog looks like: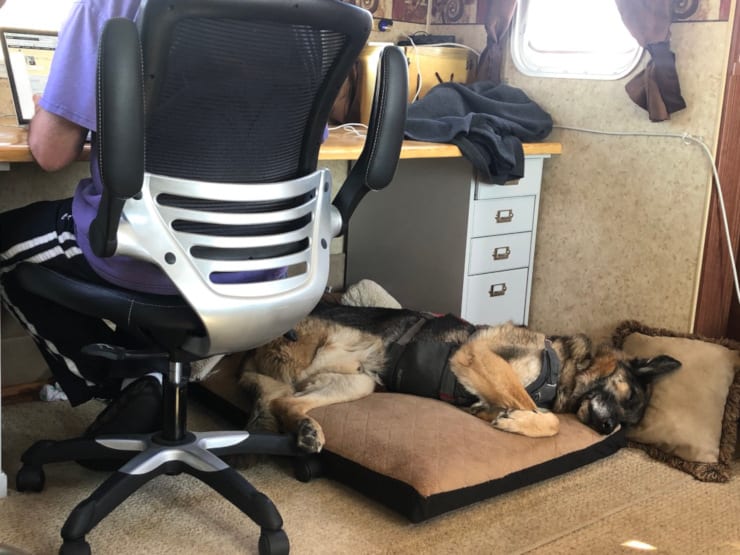 We can't say that life will look like this for all senior Tripawds. All pets are different. Wyatt is a German Shepherd, with genetically bad hips and a low-slung stance that makes being a Tripawd extra challenging. Not all older amputee dogs will require this level of care. But we can say with certainty after talking to other parents of three-legged senior dogs, his situation isn't unusual.
Tripawd parenting means being extra careful.
From the time he was a puppy, we have done our best to manage Wyatt's circumstances. We treat his arthritis with high quality, vet-approved supplements, prescribed exercises and pain management. But some days it feels like no matter how good we are about caring for his needs, this dog pays the price of one less leg. For example, just today, his back leg buckled mid-stride, for no apparent reason. Wyatt didn't seem to notice, but it broke our hearts.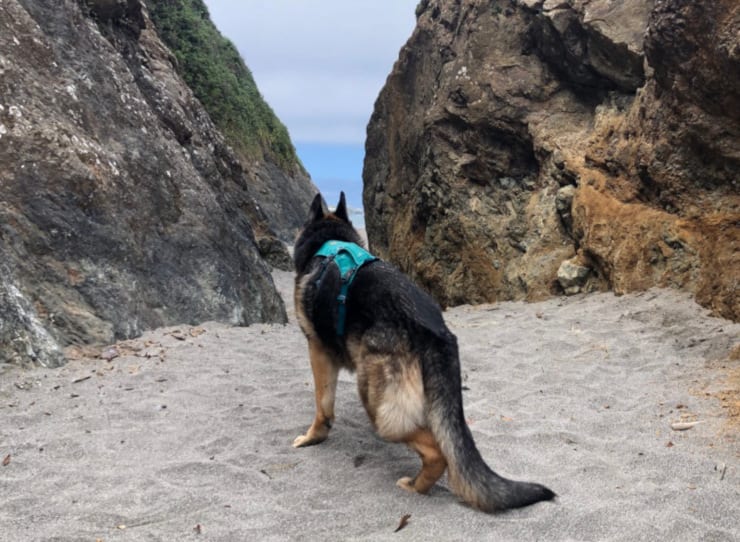 Each walk requires us to be prepared. We often take his wheelchair along, just in case he needs the help. A five to ten minute self-propelled stroll is about all he can do without tiring out. At that point, if he still looks mentally energetic, we might put him into his wheelchair for a little more fresh air. The wheelchair allows his back leg to tap the ground for momentum, but with little pressure on it. But if he looks tired, we head home instead.
Wyatt sees a rehabilitation therapist several times a year. It costs anywhere from $150 $300 depending on what they do for him. Back at home, we do our best to follow his therapist's prescribed daily exercises, like cookie crunches and paws on steps. But some days he appears too weak to do them, so we back off.
On his less active days, we work out his mind instead of his body. He loves brain-games like his favorite Kruuse Activity Mat.
He's just like any other older dog, really.
Wyatt's life isn't much different than that of an older four-legged dog. He sleeps more now, but in true German Shepherd fashion, it's always with one eye open. His fur is whiter and his reaction times a bit slower, but we think that he's aged pretty darn well for a three-legged dog who has spent eleven years on three legs. We are so blessed.