Every amputee dog or cat has an amazing Tripawd Tuesday pets tale to share and inspire the world. And now, we want to hear about yours. This is the time to send your Tripawd Tuesday spotlight and make your three-legged pet a star!
Your Tripawd Story Matters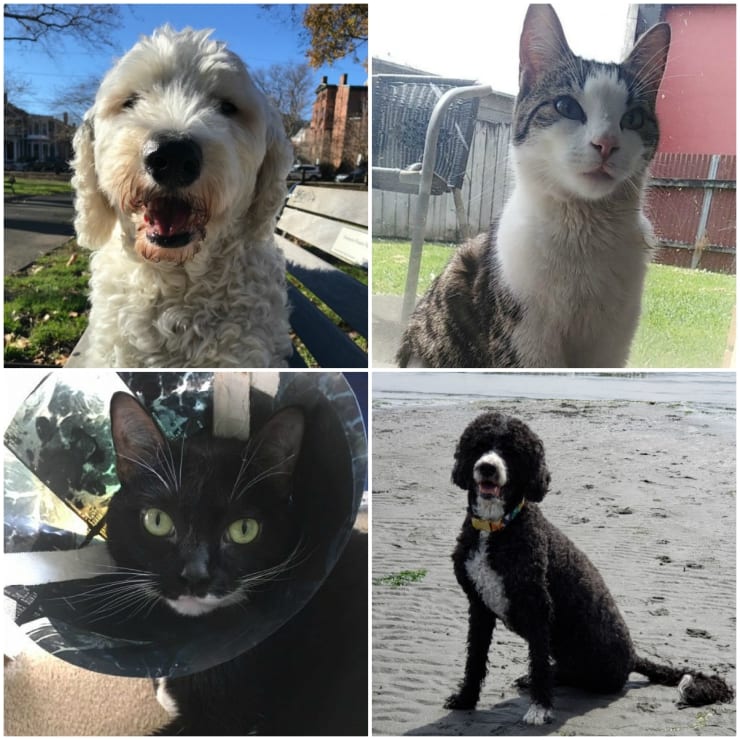 Each Tuesday we spotlight amazing stories of three legged dogs and cats. These features are so important to the community because they:
Give hope to new members who feel confused and scared
Show the world that animals can be happy on three legs
Inspire all of us to be as strong and resilient as our Tripawds!
But we can't do it alone. We need your pet's one-of-a-kind story to keep the inspawration going all year long. And you don't have to be a great writer. Anything written from the heart with terrific photos and/or video will be featured.
Check out these quick tips for sending in your Tripawd hero's tale. Got questions? Contact us! We can't wait to hear about your special three-legger!
How to Send Your Tripawd Tuesday Story
Each Tuesday, Tripawd amputee pets from around the world can enter for a chance to be "Tripawd of the Week." Just share your story in a few words and you're in!
Whether you are a bonafide registered Tripawds member, or part of our Facebook, Twitter and Instagram communities, we want to tell the world about your three-legged cat or dog.
Send Your Tripawd Tuesday Pets Story in three easy steps:
In a short paragraph or two (or longer if you'd like!), describe your three-legged hero's story.
Share a photo, video or both.
Got a Tripawds Forum topic and/or Tripawds blog that you started? Be sure to include that link too! Of course let us know any social media handles that feature your Tripawd.

Then send your story to us via email, Facebook Messenger, or direct message us on Twitter or Instagram.
We publish a new Tripawd story each week. It's time for yours to get featured!