Pet loss healing feels so elusive this time of year. The holidays are supposed to be joyful, but feeling upbeat is difficult if not impossible when you go through your first holiday season without your best furry friend by your side. We hope today's Tripawd Talk Radio episode, "How to Heal from Pet Loss" can help.
The Road to Pet Loss Healing Starts with Angel PawPrint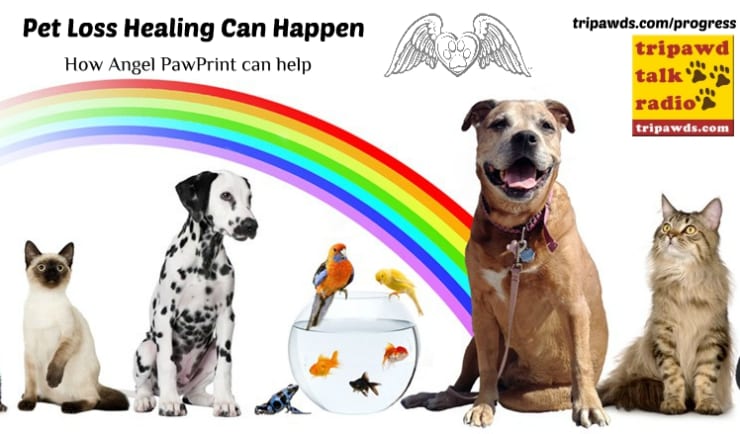 Unfortunately in our society, the death of a pet isn't held with the same regard as losing a human family member. Many people dismiss a pet parent's broken heart with thoughtless comments like "Oh it's just a dog, you can go get another one!" Pet loss healing can be a bumpy road without the help of others who get it. That's where Anneli Adolfsson, founder of Angel PawPrint Las Vegas can help.
A Guide for Pet Loss Grief
"People go through a little bit of hiding and isolate themselves, and become very alone during this process," she says. "Having had that experience myself, I thought 'My goodness, there has to be some outlet for this where pet parents can turn, get all the information and then be able to process and move forward and not be moving forward at something negative — I think we associate that sometimes with leaving things behind, and it doesn't mean that. It just means 'get the good memories and be able to process them better."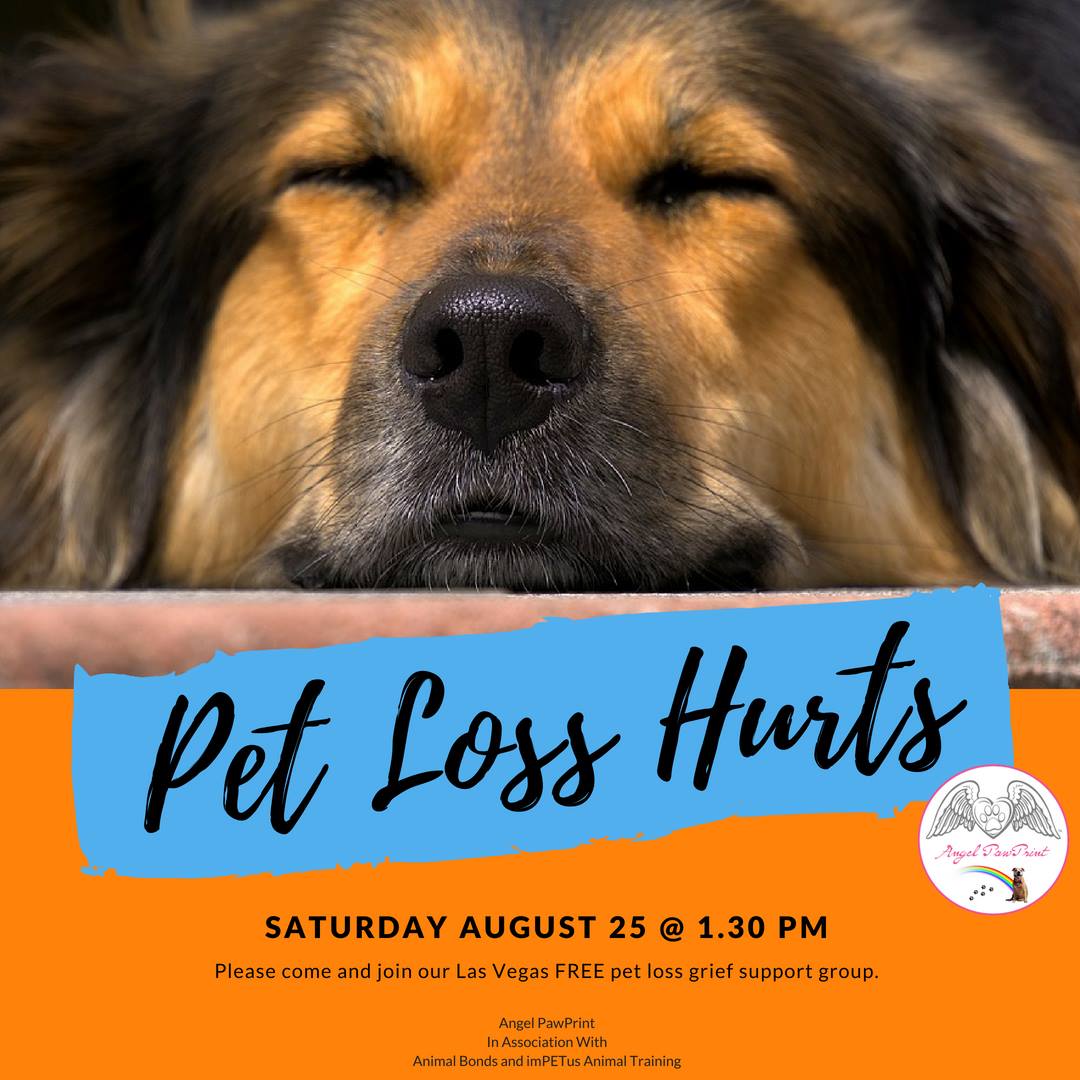 In 2015 when Anneli's heart dog Angel went to the Rainbow Bridge, her grief process led her to the creation of this unique pet loss and bereavement counseling service. Today it's a one-stop-resource for grieving pet parents to turn during the healing process.
Angel PawPrint helps with hospice care, before and after death bereavement counseling, after care arrangements, tributes and everything else that helps a pet's memory live on in dignity and love. Offering her services in three different countries, Anneli calls it "Love and Bereavement without borders."
In today's casual Tripawd Talk Radio conversation with Anneli, we learn:
How she arrived at the creation of Angel PawPrint after leading a life she says was filled with "fortune, fame, tragedies, trauma and ultimately, pain with a purpose."
How a Certified Pet Loss & Bereavement Counselor like herself can help bereaved pet parents.
What being a "Pet Concierge" and a "Co-Pilot" can do to help a pet and their family through hospice and beyond.
How to honor and cope with grief while giving ourselves permission to begin the healing process.
Recommended Reading
How to Prepare for Pet Loss Before It Happens
How to Help a Grieving Pack Member
Veterinary Hospice Care Basics
Tripawd Tuesday Reflections on Love, Loss and Acceptance