We love it when another member gives osteosarcoma the heave-ho! Today's Tripawd Tuesday celebrates the amazing two year ampuversary of Orinoco, a gorgeous bone cancer hero in the United Kingdom. Read on to celebrate with us and learn how this lovely Tripawd Greyhound beats the osteosarcoma odds.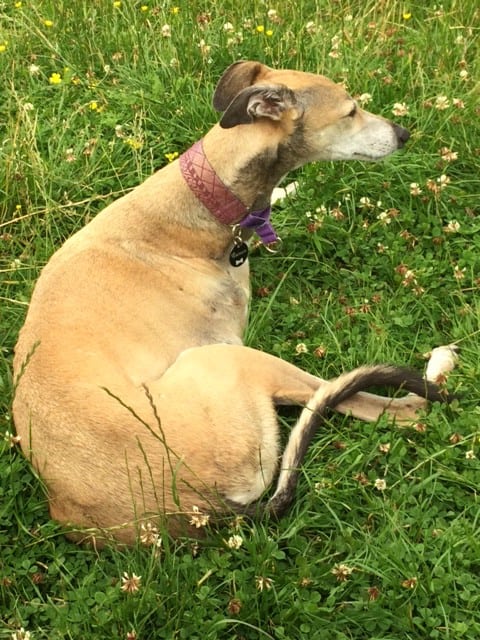 In this interview, Orinoco's mom Claire shares the procedures and protocols that have worked so well for this beautiful ten-year old Greyhound.
Tell us about Orinoco's lung lobectomy. What went through your mind when they suggested the procedure? And who exactly is Orinoco's vet? Where do they practice?
We are based in the UK, Orinoco is being looked after by the Oncology Team at the Queen Mother Hospital for Animals part of the Royal Veterinary College.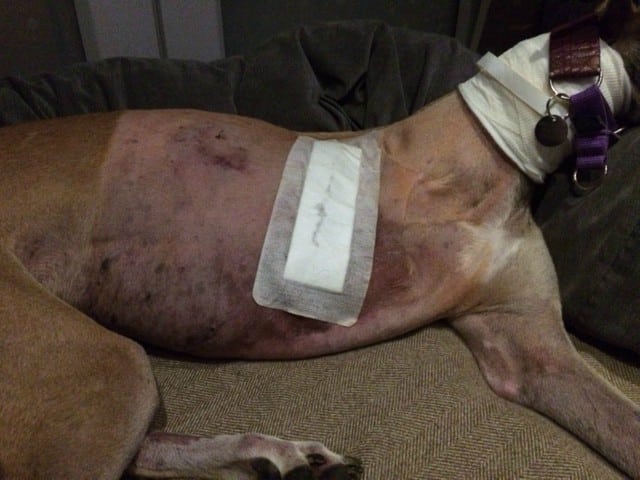 When they spoke to us about removing the lung lobe, there were 2 growths in the same lobe they had been tracking for about 6 months, originally thought they were presenting like calcifications but at the beginning of this year, thought one looked more like osteosarcoma so suggested it was removed. Apart from those 2 in that lobe, there was no other spread to his lungs. They presented it as fairly straightforward, wouldn't really impact him afterwards, although he may have a little less stamina.
It was a shock, since we had gone for 13 months with nothing sinister on his lungs from the scans. However if we left it, the tumour would continue to grow so was a fairly easy decision to make.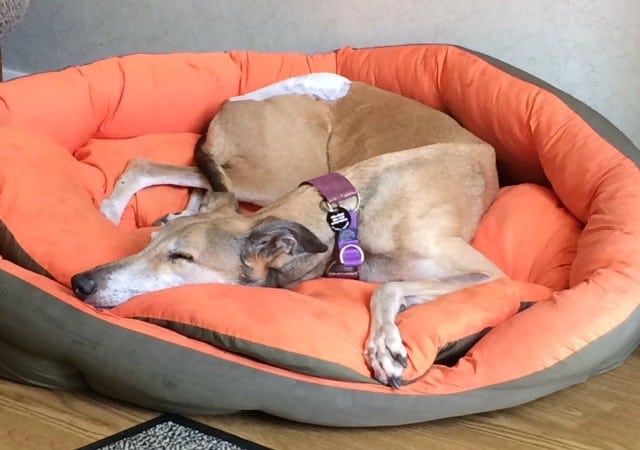 We got him home about 3 days after the surgery and he was a little tired but fine. We kept him restricted for 10 days so he didn't damage his wound, and the biggest issue was that he got bored and frustrated.
Since he recovered from the surgery, we've seen no difference in his stamina or energy levels he's carried on as normal.
What is the general protocol your vets are giving? You mentioned more carboplatin, but how many sessions? And will he go back on metronomics when the sessions are done? If so, can he use cytoxan/cyclophosphamide again or does he have to switch to Leukeran or another alternative drug?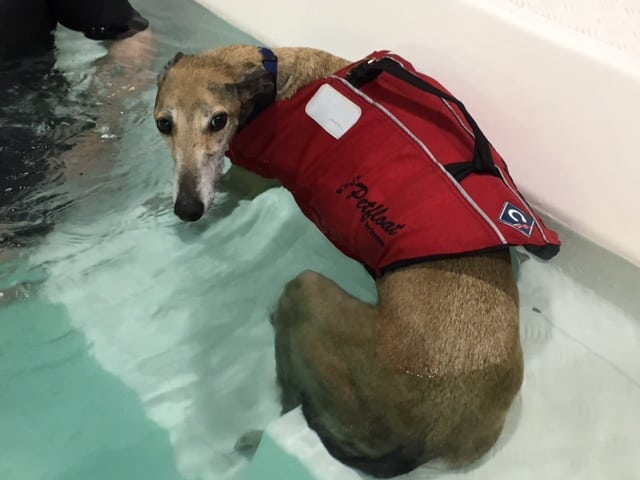 We are seeing how he tolerates the carboplatin for now and he'll have another scan in December, so we'll review options after that. We haven't talked to the oncologists yet about other metronomic options.
He won't be able to go back on cyclophosphamide again as he developed cystitis on that which is why we switched to chloroambucil/leukeran. There was an option of doxorubicin rather than carboplatin, but he has an existing heart murmur so we weren't keen on that.
Finally, are you doing anything else on your own, such as acupuncture, hydrotherapy, nutrition changes, etc? If so, what exactly?
Orinoco goes to hydrotherapy once a week for swimming and massage. This helps to keep him moving, we notice if he misses a week that he gets stiff so it helps, and he does enjoy it. I also give him a supplement on his breakfast for joint health.
Read All Tripawd Tuesday Stories
Your Pet Can Star in Tripawd Tuesday
Each Tuesday, Tripawd dogs, cats and other critters from around the world can enter for a chance to be "Tripawd of the Week." Just share your Tripawd's story and you're entered to win! On every Tuesday of the week, tell us about your three-legged hero. Just follow these easy steps:
In a short paragraph or two (or longer if you'd like!), describe your three-legged hero's story.
Include photos or links to videos already uploaded to YouTube.
Include a link to your Tripawds Forum topic and/or Tripawds blog, social media handles, etc.

Email your story and photos

to us.
All entries must be received by Saturday at 11:59 pm. One Tripawd story will be selected at random to be featured the following Tuesday.