Calpurnia. Tripawd Queen of the Sled Dogs. Wise pack leader. Gentle old soul. The love of my life.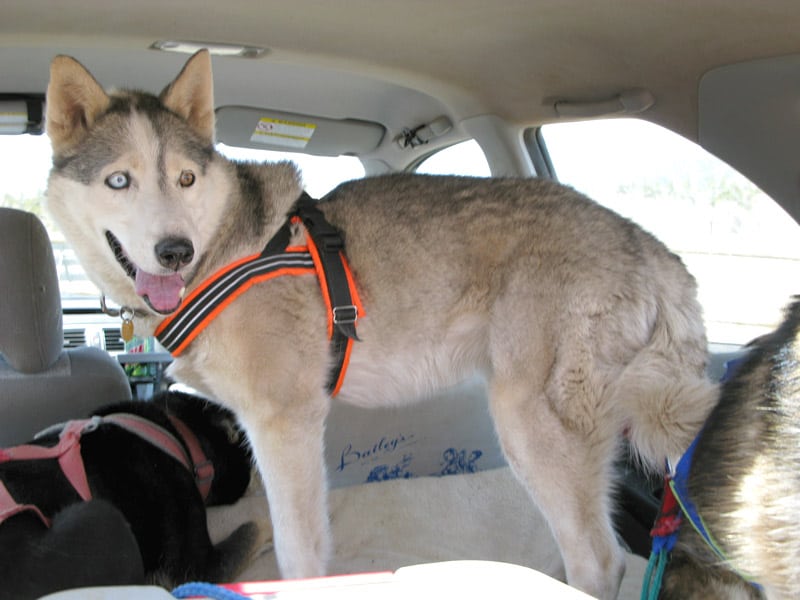 You came into my world back in the day, when I was still running and playing and loving life on the road. The stars aligned to bring us together.
The day we met on the Colorado Trail (three years ago this month!), it was heaven on earth.
Ever since that day, I was in love.
You never let life on three legs keep you from doing what you wanted to, from showing your pack who was really in charge!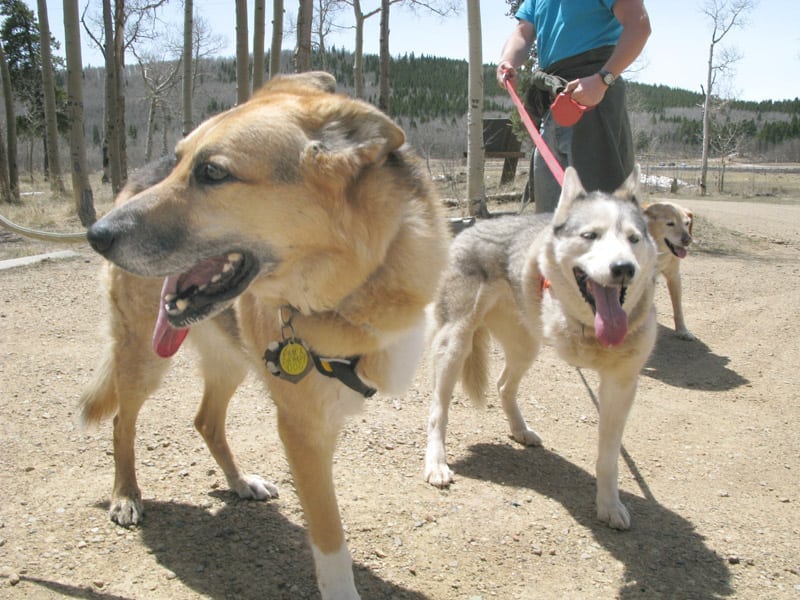 My pawrents, and all the other peeps at Tripawds, are so sad, knowing that got your wings yesterday.
These silly humans of ours wish we could live forever!
But you and I know that we have more impawtant work to do, more people to help, more places to make better.
We can't stick around as long as they want us to, but we always leave a part of us with them, in that mysterious place they call their soul. Why don't you drop everyone a hint to let them know you'll always be around?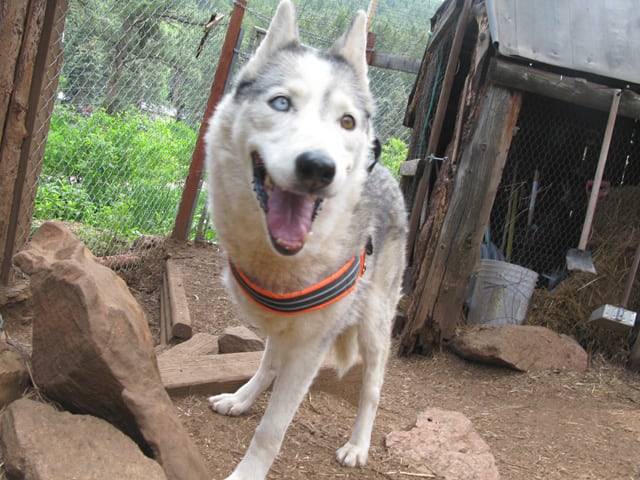 Now that you're a Spirit Tripawd, you can come join me in this beautiful place, where you can run the trails like you used to as a kid, leading the pack with all four legs.
Maybe you can show me n' Moose and all of the other old school Tripawds from back in the day how to pull a sled!
Hurry Cali, we're waiting!
Run Free Forever, Calpurnia! Tripawd Queen of the Sled Dogs!
View this playlist of five favorite videos featuring Calpurnia, Tripawds founder Jerry and spokespup Wyatt: