What used to be known as "alternative" medicine is now mainstream therapy for many lucky dogs like Lobo, the senior Tripawd, who undergoes regular acupuncture sessions to alleviate back pain and age-related ailments.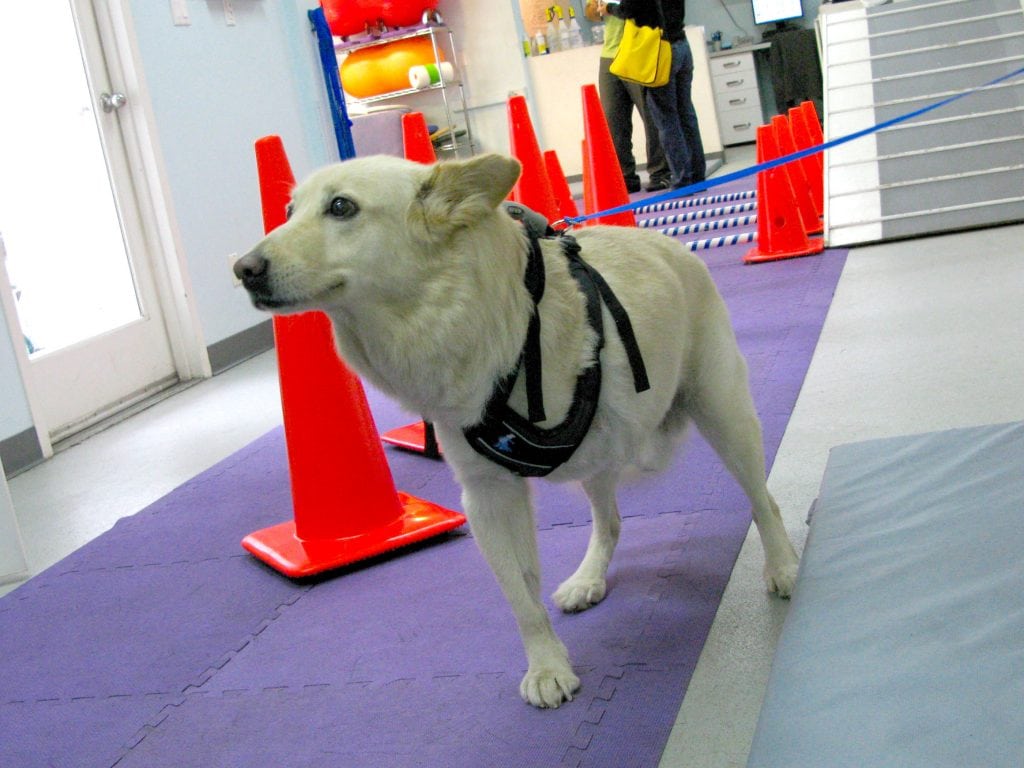 In last week's video interview at California Animal Rehabilitation (CARE), we learned about how Lobo regained his health, thanks to the doctors at CARE and his pawrent, Dr. Lisa Swan.
In the following video, we learn about Lobo's acupuncture sessions, how canine rehab therapy can benefit Tripawds and how to find a qualified practitioner.
After the video, you'll learn more about these topics and where you go for more information about effective canine rehabilitation therapy.
[youtube]http://youtu.be/AA6_UaXr9C0[/youtube]
Acupuncture Alleviates Pain in Dogs

Lobo is a front leg Tripawd who has returned to the clinic after suffering from severe back pain. Dr. Jessica Waldman, VMD, CVA, CCRT, explains that Lobo has a weak front wrist, which is most likely caused by overuse from years of excessive weight bearing on the remaining front leg.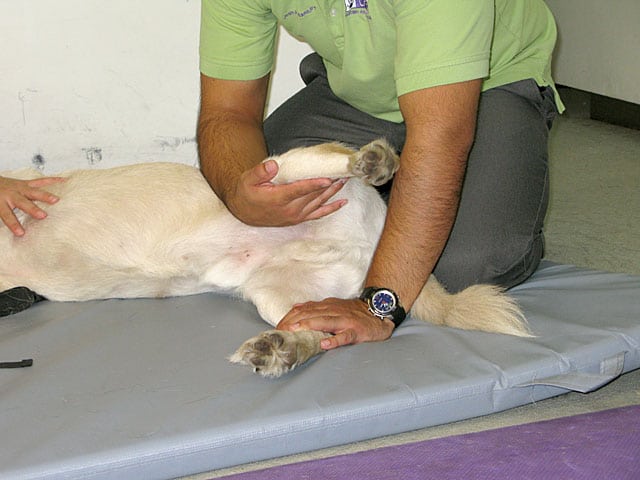 Front leg Tripawds like Lobo are at risk of this condition, which happens when the fibrous tissue in joints breaks down. Spinal problems are also a potential challenge Tripawds may encounter. Both of these conditions are the result of aging, as well as living life on three legs.
Dr. Waldman says that Tripawds "put a little more stress on their back. It is going to happen with older dogs too, but with Tripawds we see it a lot more."
This is because Tripawds must alter their natural body mechanics to get around on three legs. It's similar to when a human walks with a limp; eventually the limp will lead to back pain. If a dog's natural gait is totally altered over a lifetime, aches and pains can arise.
Core strengthening exercises and fitness games done at home can help to offset this compensation. Additional benefits can be enjoyed by regularly consulting with a certified canine rehabilitation practitioner to learn how to alleviate age-related aches and pains.
In the past, pain medication wasn't helping Lobo to feel better. Just one month prior, his back pain was so bad he couldn't walk. But now, Dr Waldman explains that with rehabilitation and acupuncture, Lobo is back to "his old rowdy self and ready to go!"
What Can Acupuncture Do?
According to an article in WholeHealthMD,
"Acupuncture practitioners believe that the therapy stimulates the body's internal regulatory system and nurtures a natural healing response." The article explains that acupuncture works by "release of endorphins and monoamines, chemicals that block pain signals in the spinal chord and brain."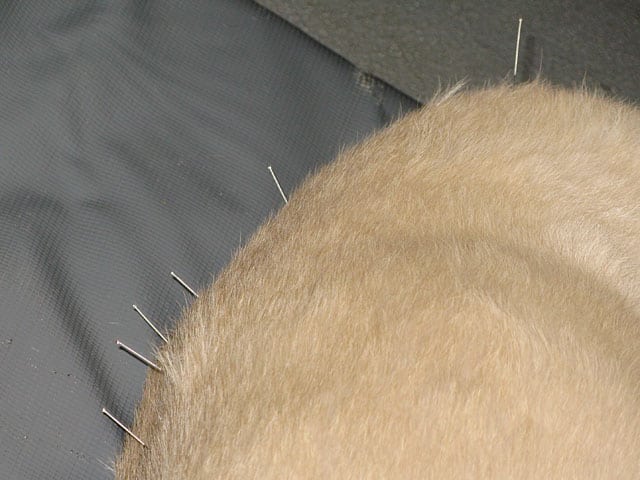 Acupuncture is a safe, non-invasive way to help alleviate pain when performed by a skilled, certified practitioner. When considering what types of pain relief options are available for animal patients, Dr. Waldman says:
"I tell patients that acupuncture can't hurt. There's so many things that we can do that do hurt. Surgery has a lot of good and bad things about it. And medications have side effects. So why not try this plan?"
Anyone considering acupuncture should keep in mind that for the best results, you'll need to make an ongoing commitment to the therapy. At Dr. Waldman's clinic, pawrents are encouraged to try a comprehensive, four week acupuncture treatment plan before moving on to more invasive options. If a pawrent doesn't see results, or the doctors at CARE don't see improvement, treatment can be halted. Usually, though, acupuncture helps.
"Once they see that their dog is improved, they're sold (on acupuncture)," she explains.
How to Find a Qualified Acupuncturist and Rehabilitation Therapist
Canine rehabilitation is a growing field and practitioners are opening rehab centers all the time. How do you know who's qualified and who isn't?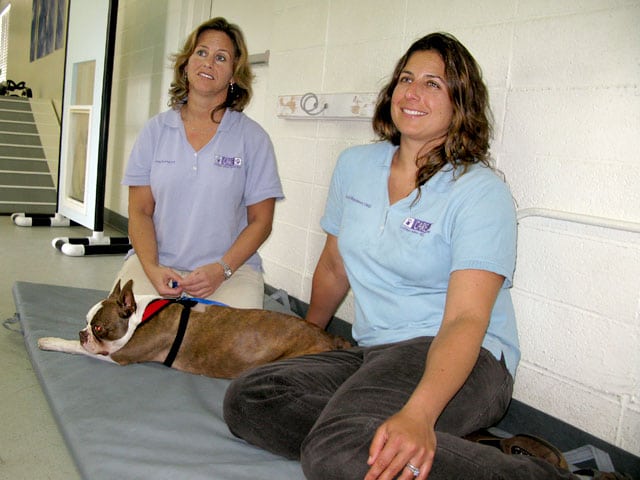 Dr. Amy Kramer, PT, DPT, CCRT, co-founder of CARE, advises pawrents to seek out practices that have a veterinarian and a licensed canine rehabilitation practitioner working together.
"If there's no therapist and no veterinarian involved, then I think you're missing a link in the chain of what works," she says.
This collaborative approach works because canine rehabilitation veterinarians are trained to recognize and diagnose animal diseases, but canine rehab practitioners are not.
When a dog is undergoing rehab therapy but his condition is not being monitored by a rehabilitation veterinarian, small signs of disease and illness could be missed, which puts the patient's health in jeopardy and possibly lead to additional treatment costs.
Pawrents can find certified canine rehabilitation practitioners by visiting:
These organizations certify veterinarians, veterinary technicians, physical therapists, and physical therapy assistants. Both U.S. and International practitioner directories are available.
Acupuncture therapists can be located at:
Additional Reading
Therapies: Acupuncture, WholeHealthMD.com
"The Benefits of Canine Rehabilitation & Conditioning", Whole Dog Journal, by Lisa Rodier, September 2009
Many thanks to everyone at California Animal Rehabilitation Center in Los Angeles for helping us bring this series to you. If you are lucky enough to live nearby, be sure to visit their facility and see how staff can help your canine amputee stay strong and live hoppy!
Learn more about Lobo in Part 1 of this series with CARE, "Canine Rehab Therapy: Senior Tripawd Bounces Back with CARE"