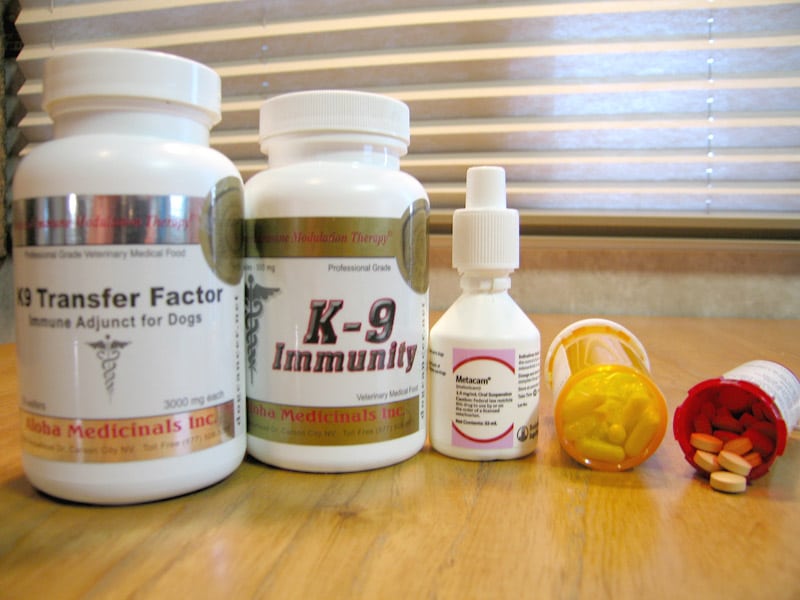 Hooking up with the wonderful people at the Veterinary Cancer Care clinic has been great for my health. The clinic is very forward thinking. Not only are we treating my cancer metastasis with the Metronomic Protocol, but I am also participating in their K9 Immunity Clinical Trial.
Mom and Dad knew about K9 Immunity, but had never tried it before. It's a supplement made from medicinal mushrooms, that's supposed to help my immune system out. When I first got sick, they chose to focus on giving me a narrow list of supplements to keep me healthy, so that they could eventually measure the results of my supplement regime against osteosarcoma dogs who had not been on those same supplements.
But then my cancer returned, and Mom and Dad decided to take out the big guns. The Veterinary Cancer Care clinic is doing a clinical trial with K9 Immunity, and I am so happy to report that I was selected for it.
Learn More About K9 Immunity Plus at:
K9Medicinals.com and DogCancer.net
What Are We Trying to Find Out?
The people who make K9 Immunity decided to sponsor this trial, because of the lack of hard evidence out there that immune-boosting supplements like K9 Immunity actually work. At the Veterinary Cancer clinic, patients with canine lymphoma, mast cell tumor, osteosarcoma and splenic hemangiosarcoma are elibigle to receive K9 Immunity at no charge if they met the criteria. Pawrents though, are responsible for follow up tests and the like. Seems like a fair deal to me!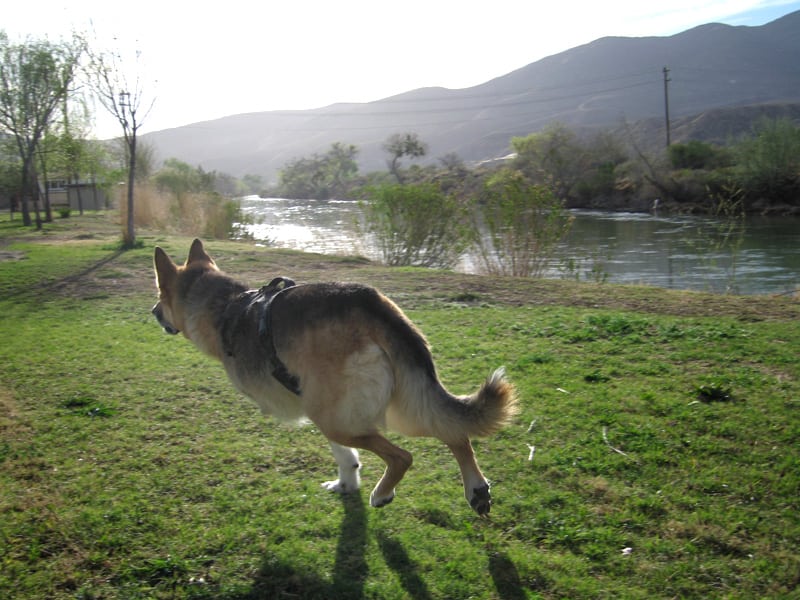 In this study, dogs will get K9 Immunity alongside conventional chemotherapy treatment. Then, the pawrents are responsible for keeping very detailed records about my everyday life. Like, what I ate and when, what my activity level was like, and even what my poo was like!
Participants are evaluated for: Tumor remission status, disease free interval, survival time, conventional therapy side effects, and overall quality of life. The information will be compared to dogs who didn't receive K9 Immunity. It's a long-term study and the results won't be published for at least a year, but I'm so happy to know that I'm helping to fight osteosarcoma.
So far I feel pretty great. I'm not experiencing any side effects from my low-dose chemo, and my energy level is the same as it was before we know about my metastasis. K9 Immunity seems to be working just great, in my book!
Next week I have a follow up appointment at the vet to see how I am doing. I'll report back then and give you the whole scoop on how K9 Immunity is helping me out.