First off, thanks everyone for your loving thoughts and words that you've been sending my way. We are so blown away by your concern. We love you guys!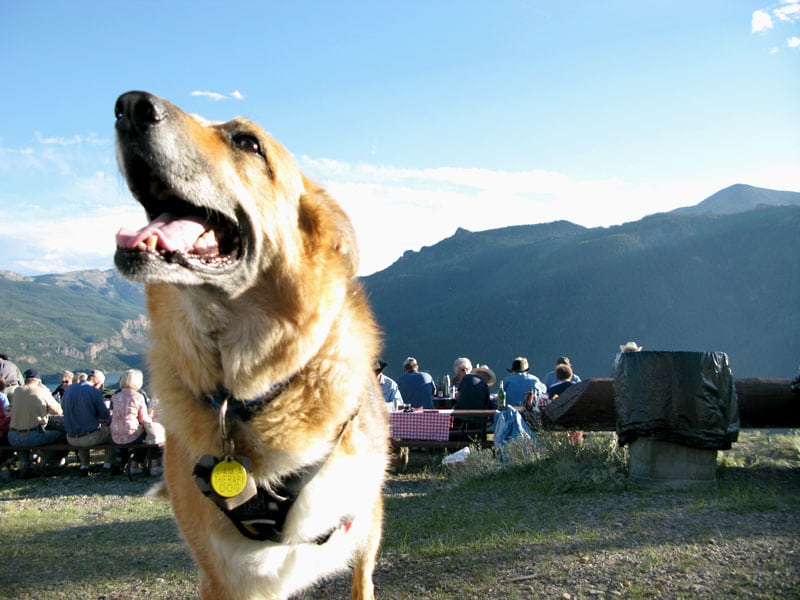 Today I went to see Dr. Marie Mullins, my oncologist in Denver, at the Animal Hospital Center. I haven't seen her since we were in Santa Fe last May. She is such a great doc, and it was so reassuring and calming to be around her again now that she's in Denver. She says that I look really good overall, and that I don't have that "I'm tired/done/pooped" look that she's seen before in other cancer dogs nearing their end days.
But as you know, I haven't been eating much, if anything lately. I've just had the "blahs" and have been turning away from the great foods that my pawrents have put in front of me. The last few days, Mom and Dad let me skip my supplements, just hoping to get me to eat something that wasn't filled with pills or green things I might be sick of eating.
Why I'm Not Hungry
All of my lab tests looked good. The big reason why I'm not eating is because my right lung is irritated from the nasty tumor that has been growing in it. See, back in May, I had a lung tumor that spanned the width of two ribs. Today, x-rays show that same lung tumor is spanning across 10 cm., or ten ribs — about 90 percent of my right lung lobe.
The tumor got smart, and found a way to get around the chemotherapy that's been keeping it at bay. This is why I've been coughing a lot lately, and have been more tired than usual. Dr. Mullins says there's a pawsibility I could have tumors elsewhere in my body, but she doesn't think so, and suggests just focusing on this issue at hand.
The good news is, there are ways of coping with this, and hopefully getting my appetite back.
My New Protocol
Dr. Mullins has changed my medicines. I'm no longer going to be on the Metronomic Protocol. At this point, Cytoxan and Doxycycline won't do any good.
Here is what she prescribed:
Prednisone – 20 mg in the morning, and 10 mg at night – a very low dose, to help reduce swelling in my lungs and help me breathe easier.
Normally, when switching from a NSAID like Metacam, to Prednisone, you'd want to wait a week or so to clear the old drugs out of your system. But Dr. Mullins says there isn't time to do that, so we need to watch my stomach for any signs of irritation. To help alleviate any, she's prescribed Carafate, and over the counter Pepcid AC.
Robitusin DM – Cough medicine, to help me stop coughing.
Baytril, an antibiotic – Because I haven't been eating, my kidneys and liver health might have been affected. See, without food in my stomach for my liver to process, bile has backed up in my urinary tract. This could have caused an underlying infection that we can't see yet, so I'm taking this as a preventative measure.
Tramadol – To help with pain.
What about my supplements?
The important thing now is to prioritize my meds and supplements. Start with today's important prescriptions first, then when I get my appetite back, start working supplements back in slowly. For now, Mom and Dad have promised to leave out all of the green powders and oils and stuff, including K9 Immunity, until I eat heartily again.
What am I eating?
Dr. Mullins said try anything to get me to eat. Tonight, guess what I ate? Stinky cat food! I really ate it though. Guess I must be hungry.
These drugs are supposed to help me get my appetite back within three to five days. If I start eating again, no worries. I go back to see the Doc for a follow up next Monday. If I don't start eating again, well, then we need to talk about things.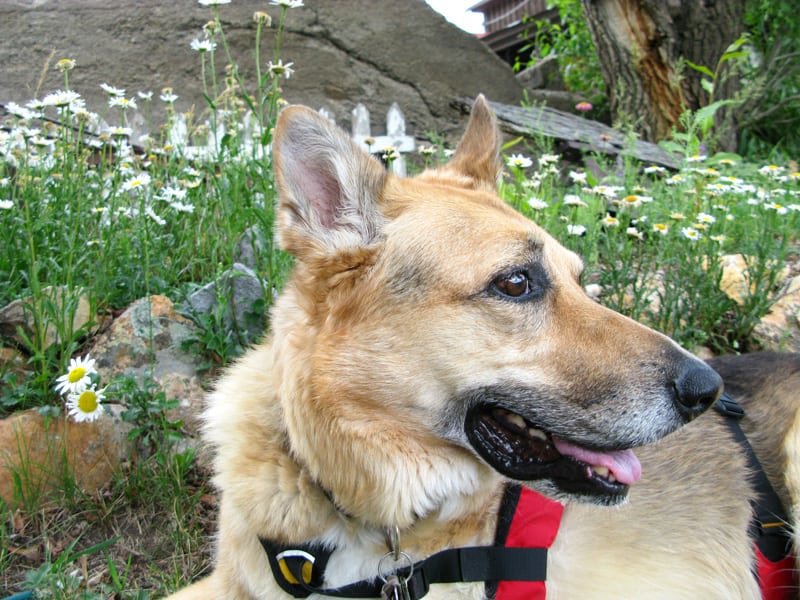 It's About Living in the Now
After seeing me eat cat food tonight, Mom and Dad are really happy, and we are all hopeful that I can get over this hurdle. But honestly, we are now living day to day, hour to hour. The hard reality is, Dr. Mullins says that the cancer has progressed to the stage where I might have anywhere from two weeks to two months of quality time left on this earth.
That's a sad truth that is hard to digest for my pawrents, so I just keep reminding them, by just being here 22 months past my diagnosis, we are all so very blessed to have made it this far. Every extra minute we have together is icing on the cake.
Speaking of cake, I think I'll go see if we have any!