We went to visit my girlfriends at the Veterinary Cancer Center last week, and I'm happy to report that I'm doing great!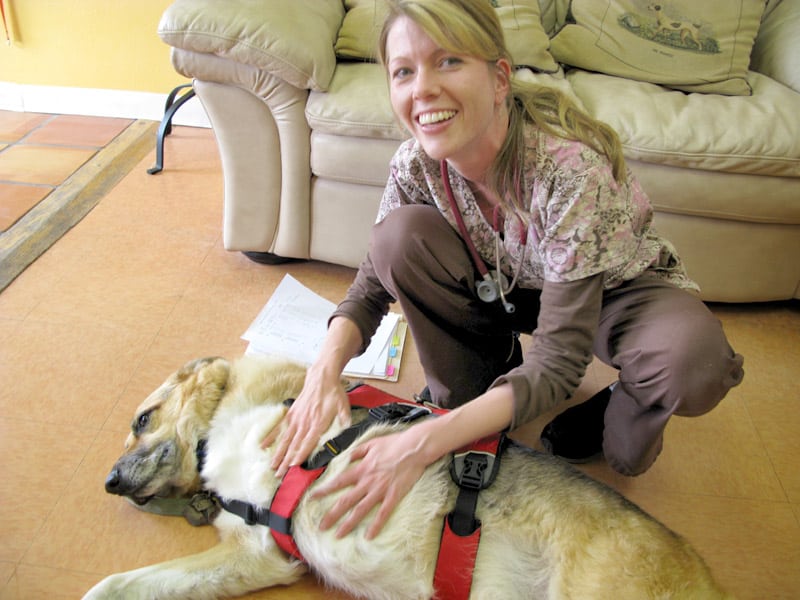 My bloodwork was "perfect," according to Nurse Kelly, and when Dr. Mullins did her magical Reiki therapy exam on me, she says that I look and feel wonderful.
Some things we covered during my exam were:
Hemorrhagic Cystitis (Bloody Urine)
Mom was really worried that I wasn't peeing enough after taking my chemo pill. She's heard how chemo can cause kidney irritation, and blood in urine. But because I'm on such a low dose of cytoxan, Dr. Mullins says that there is a very low risk of cystitis affecting me. While it's good to get me to go pee frequently after I take my chemo pill, we don't have to worry so much about this.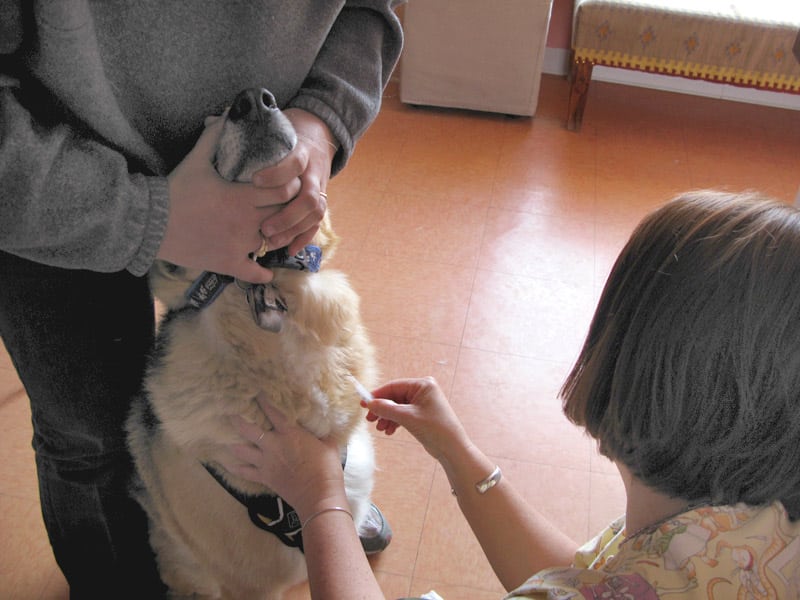 Blood Test
Sometimes when dogs are on chemo, it can decrease our bone marrow's ability to make enough white blood cells, which help us fight infections. This can cauase us to be more susceptible to getting sick. Tests showed that my white blood cell count was well within the area of what is considered "normal."
Chest X-Rays
We did not take x-rays during this visit. Because I had chest x-rays taken in March, Dr. Mullins says that about two months should pass before I get new ones taken, so that we can have a good baseline comparison to see how quickly those lung tumors are growing.
I get to go back to see the wonderful women at the clinic in May, and that's when I'll take my x-rays too. Until then, I'll keep enjoying my laid back life in sunny New Mexico!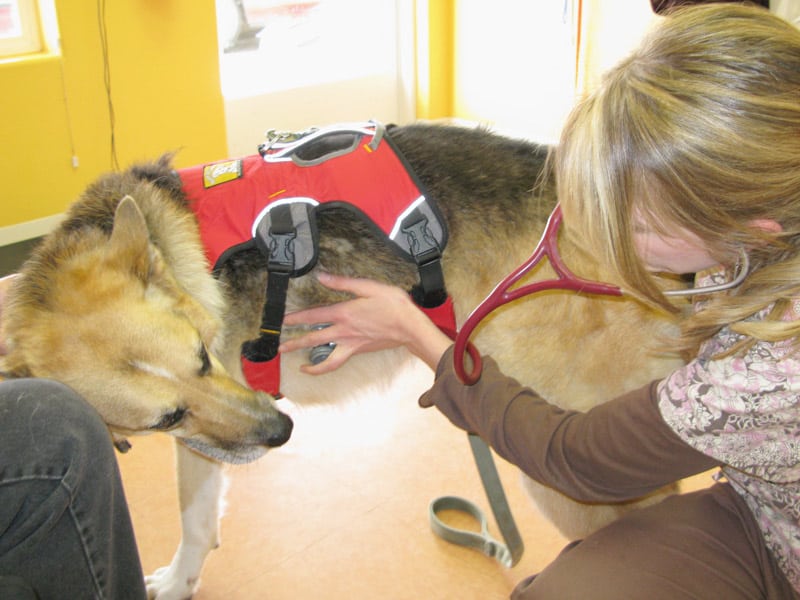 Also See: