It's funny how a little thing like not being able to breathe, can really slow a dog down. I sure want to run and play, but I just can't.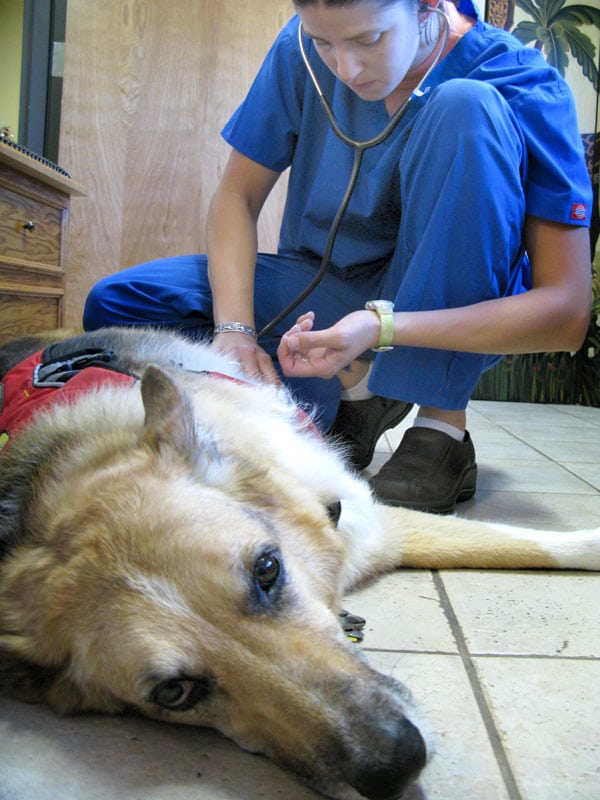 The last couple of days have been hard. Although I'm eating like a horse (because of the Prednisone I'm now on), the nasty lung mets have been taking their toll on my breathing, and I've been hacking and coughing an awful lot.
Even an increased dosage of Prednisone didn't really seem to keep me from panting. Robitussin doesn't help anymore and I've stopped getting up to nose around, except to go to the bathroom.
Mom and Dad have been agonizing over what to do next. The "only thing" really wrong with me, is that I can't breathe. I'm eating, I'm going potty, and I'm just as cuddly as ever.
Last night I had a hard time settling down, and coughed all night. My breathing went from bad to worse in less than 24 hours. This surprised and scared my pawrents enough to bring me to the closest town, Jackson, Wyoming, to hopefully see a vet tomorrow.
I've always been honest with you about how I'm coping with my bone cancer. I don't want to hide anything, because information is power. And you bone cancer dog pawrents should know what to expect in order to be prepared, so that you can love your dog as much as possible without any extra surprises.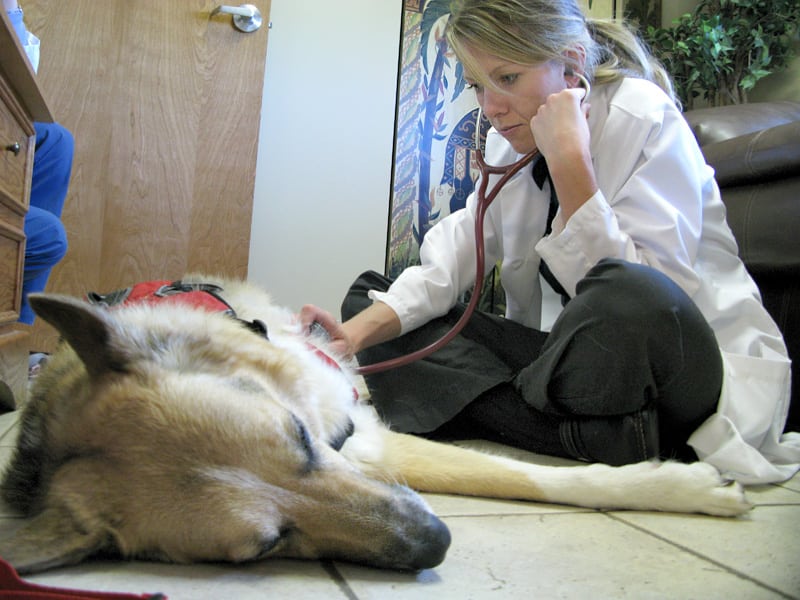 Two weeks ago, Dr. Mullins told my people what to expect and gave me a prognosis of two weeks to two months. Tomorrow will be two weeks. And even though I have regained my appetite, and always proven the prognosticators wrong, my people are ready to accept the unavoidable inevitable. I sure am.
As you know, eventually, all of us with osteosarcoma will succumb to it. Bone cancer is just one route that many of us will take as we journey into the next life/dimension/universe, whatever you want to call it. Some journeys take longer, some aren't long enough. I've been lucky enough to have nearly two incredible years since my diagnosis. But my friends, I think that I am coming to the end of my long journey. I am just so tired.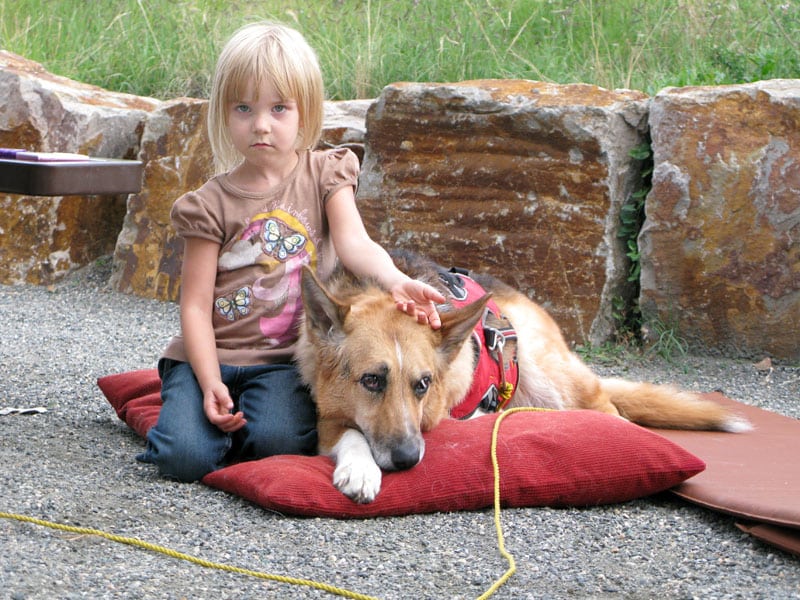 There have been subtle ways I've been trying to say this to my Mom and Dad. Other than the breathing, the last few days I haven't been able to walk much farther than the distance it takes to go outside the RV and go potty. Dogs walking by don't get me riled up anymore, and just today when a herd of buffalo was crossing the road – seriously! – I just didn't care. This all came on very suddenly.
It's hard for my humans to see that we might be near the end of our time together, but I think they are coming to grips with it now. Last night, they both agreed that to watch (and hear) my breathing get worse – and to continue feeding me more pills with the false hopes of making it better – would be unfair, and go against the pact we made when I was diagnosed.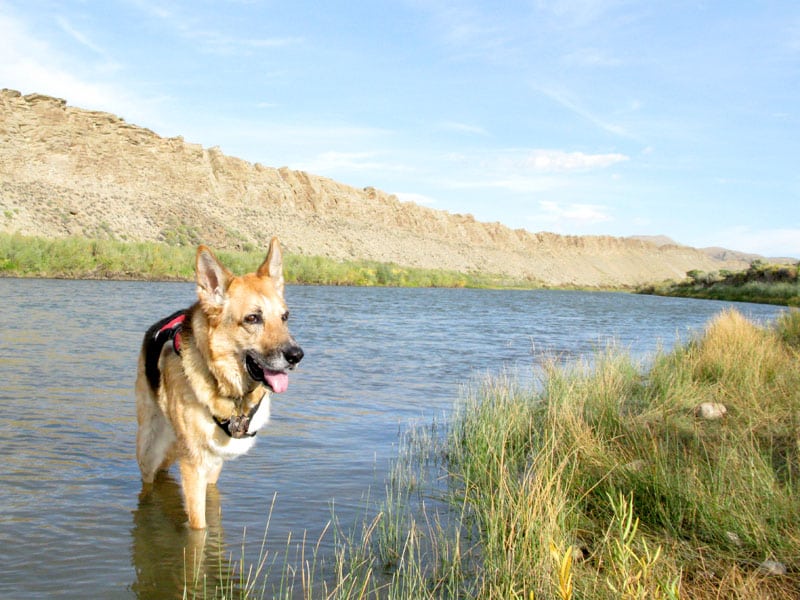 We promised each other that I would live life to the fullest, and have a great quality of life, without excessive medical intervention. If my quality of life wasn't there anymore, we would say our goodbyes until that day we meet again over the Rainbow Bridge.
Please don't be sad for me and tell me to fight on. We are not giving up. We have just come to that point of acknowledgment, where the fight isn't worth the rewards. I don't know what tomorrow will bring, but I promise to let you know very soon.
With much love,
Jerry