A couple weeks ago, I gave my people quite a scare when I refused to eat. That made them write about living life to the fullest and  what to expect when it comes to long term canine cancer care. Well, I showed them.
We saw my favorite veterinary oncologist in Denver last week and I now have a new medication routine. More about that later. But for now, suffice it to say, I'm hungry again!
While desperately trying to get me to eat, my people tried everything. I even turned down raw chicken livers. But the day after my visit with Dr. Mullins, they plopped down some chicken legs in front of me, turned their back, and heard me start to crunch away. Then I ate some dry kibble with ground buffalo, and boy were they happy! I just liked the new smorgasborg.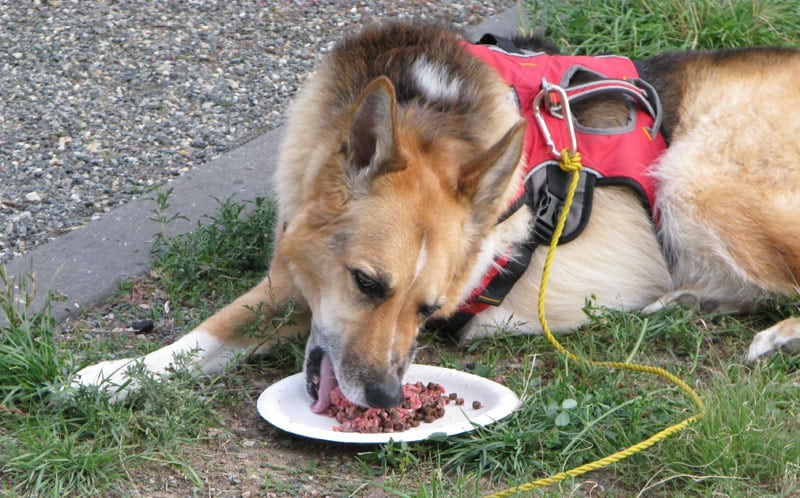 I had some prety runny poop for a few days. But at a follow-up visit this week, the good doctor said this is just from all the crazy different things I've been eating lately.  She said I'm as healthy as can be expected, and looked much better than a week ago.
So … we're on the road again! Stay tuned for more details about my new regimen, and what we're up to now.