Whether your dog or cat might have cancer, or you want another opinion about a complex orthopedic issue, a veterinary teaching hospital is an excellent next step toward getting a clear diagnosis and treatment plan at an affordable price.
Why Vet School Hospitals Are Awesome
Being a patient in an educational environment means that your dog or cat (or horse, cow, etc!) will be cared for by some of the brightest veterinarians and enthusiastic, open-minded vet students who have access to cutting-edge technology that's out of reach for most private practice clinics.
Veterinary teaching hospitals also have their own on-site pathology labs; test results are returned in hours instead of days, which means you don't waste valuable time worrying and waiting for a diagnosis.
In addition, many schools have community practice clinics that offer general care at greatly reduced prices.
As a plus, the prices charged at veterinary teaching hospitals for everything from medications to surgery are generally lower than those found in private practice settings because these public institutions are motivated by research instead of profit.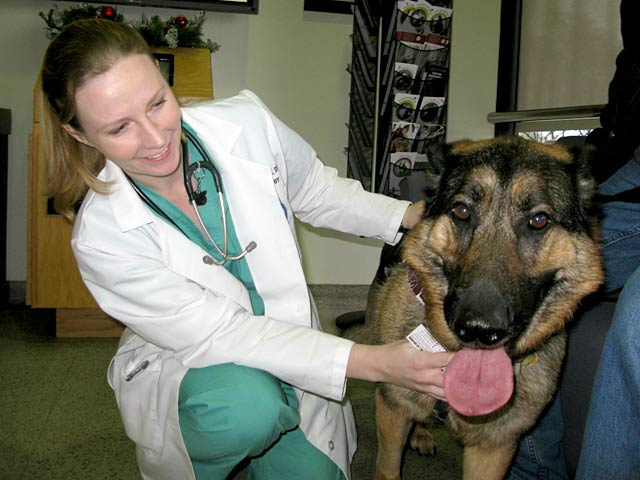 About the only disadvantage to taking your animal to a veterinary teaching hospital is they sometimes lack the kind of personalized attention that you would get at a private practice. Vet schools are busy places, with rotating students and interns working on your case at all times. Still, we've found that it's a small sacrifice compared to all of the benefits.
Do your homework to find the best veterinary teaching hospital for your needs. Like anything, some are better than others depending on what level of care your animal needs and what area of specialty the school invests in. Here's a directory of veterinary colleges around the world, some with on-site hospitals and some that have affiliations with nearby clinics. Good luck!
Veterinary Colleges and Teaching Hospitals Accredited by the American Veterinary Medical Association (AVMA)
List courtesy of the AVMA