Another Animal Pain Awareness Month is ending, but not before we discuss how gabapentin is safe for cats and dogs. Keep reading to learn about how Gabapentin works in each species, the possible side-effects, and if Gabapentin is enough for post-amputation pain.
"Vitamin G" (Gabapentin) is the New Tramadol in Veterinary Care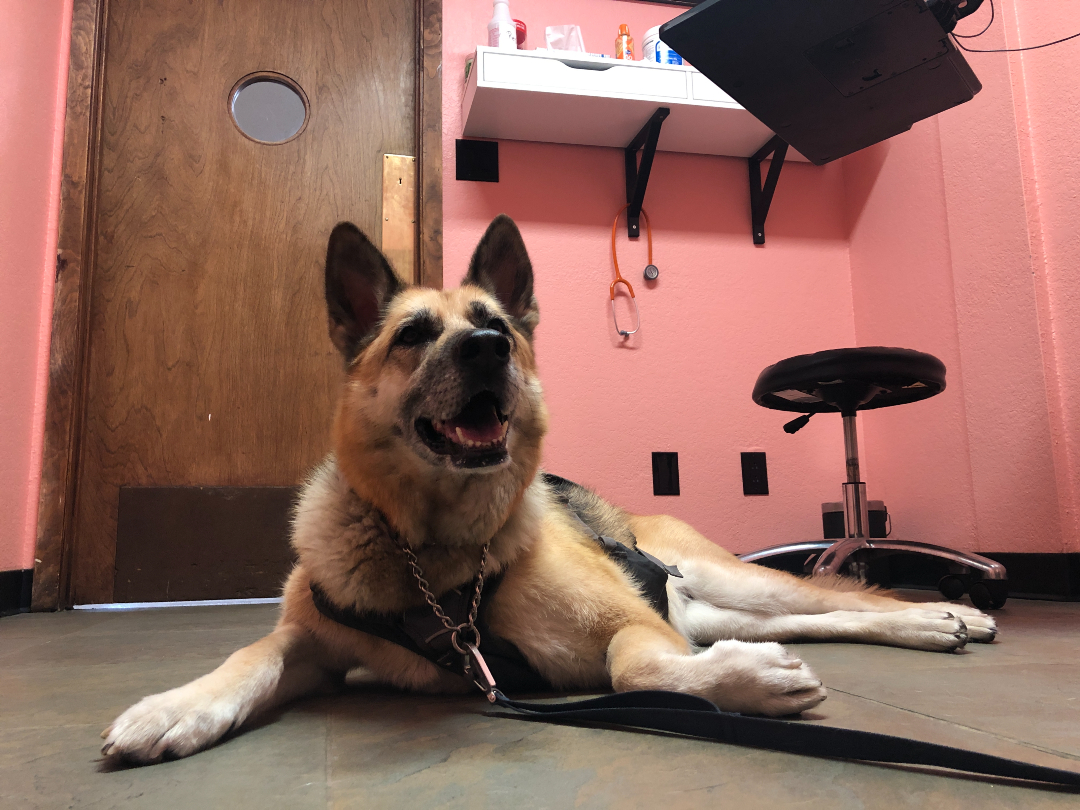 Our honorary Tripawd Nelllie went to a new AAHA vet recently. During the exam, we mentioned how her previous vet prescribed Gabapentin for pain issues she is having. "Ah, Vitamin G" he joked. Then he explained how Gabapentin is the 'new Tramadol' in vet care. And that the drug is widely prescribed to treat pain in dogs and cats, yet, there is little hard data to prove it actually does what it's supposed to do.
Is Gabapentin Better than Tramadol?
For many years, veterinarians believed Tramadol was a good painkiller. But then this 2018 study by the University of Georgia proved it's ineffective at best for managing osteoarthritis pain in dogs. Some vets believe that sometimes Tramadol can be helpful if included in a multi-modal pain management approach. Tramadol works on different parts of the brain to modulate our responses to pain, and for mild pain it might help. Again, no data, so many vets still say to skip Tramadol.
It has been proven to be completely ineffective as a pain management strategy for dogs. Completely ineffective. — Dr. Robin Downing, DVM, MS (Bioethics), DAIPM, DACVSMR, CVPP, CCRP
Someday we may learn that like Tramadol, Gabapentin is not effective for dogs and cats who just had amputation surgery. But for now, many veterinarians like Dr. Robin Downing and Dr. Julie Buzby are seeing plenty of anecdotal evidence that it helps:
as someone who has been using Gabapentin as a tool for both acute and chronic pain, based on the human work and extrapolating that to animal use, I can assure you that over a greater than 15-year period, I have seen this drug be a game-changer for both acute pain as well as chronic pain. — — Dr. Robin Downing, DVM, MS (Bioethics), DAIPM, DACVSMR, CVPP, CCRP

In the interest of being transparent, I want to mention here that I have seen gabapentin work wonders for painful patients. However, the veterinary literature supporting gabapentin's use as a pain medication is sparse. Some studies indicate it may be effective while other studies did not find that it significantly decreased pain. At this point, the official verdict on gabapentin is out until we have more data. Still, my personal experience with using it for my patients has made me a believer in its usefulness and efficacy. — Dr. Julie Buzby, DVM, Gabapentin Side Effects in Dogs Are Nothing to Fear
How Does Gabapentin Work in Dogs and Cats?
Have you seen our detailed post about how Gabapentin helps post-amputation pain in cats and dogs? Here's a summary to get up to speed:
Gabapentin is FDA-approved to treat seizures and certain neuropathic pain conditions in people. In the veterinary world, it's commonly used off-label for the same reasons. Most recently, vets are now giving Gabapentin to minimize anxiety in cats during a vet visit..
In general, new Tripawds start Gabapentin a day before amputation, then stay on it for two to four weeks after surgery.
Gabapentin starts relieving pain within about 24 hours.
It won't take full effect, however, for another seven to ten days. This is why many vets start giving Gabapentin before amputation surgery.
It's not precisely understood how Gabapentin works, but essentially it calms angry nerves and dampens our response to the pain those nerves create, "Its mode of action seems to be its ability to block pain signals as they travel at the point where the nerve crosses over into the spinal cord," says Dr. Mike Petty in his book, "Dr. Petty's Pain Relief for Dogs."
Ask your vet to prescribe a "tapered UP" Gabapentin Dose
Some animals experience extra sleepiness when taking Gabapentin. To reduce the odds of this happening, ask your vet to prescribe a "tapered up" dose. This method will start with just one dose at bedtime. Once your dog or cat has gotten used to Gabapentin you can give another dose in daytime hours.
Gabapentin has a short half-life of only two to four hours.
"This means the body has broken down and eliminated half of the dose in that time frame, so the good news is that any side effects should wear off fairly quickly," says Dr. BuzbyIt also means that staying ahead of your pet's pain is especially important. Once Gabapentin and any pain control wears off, it takes twice as long to control the pain.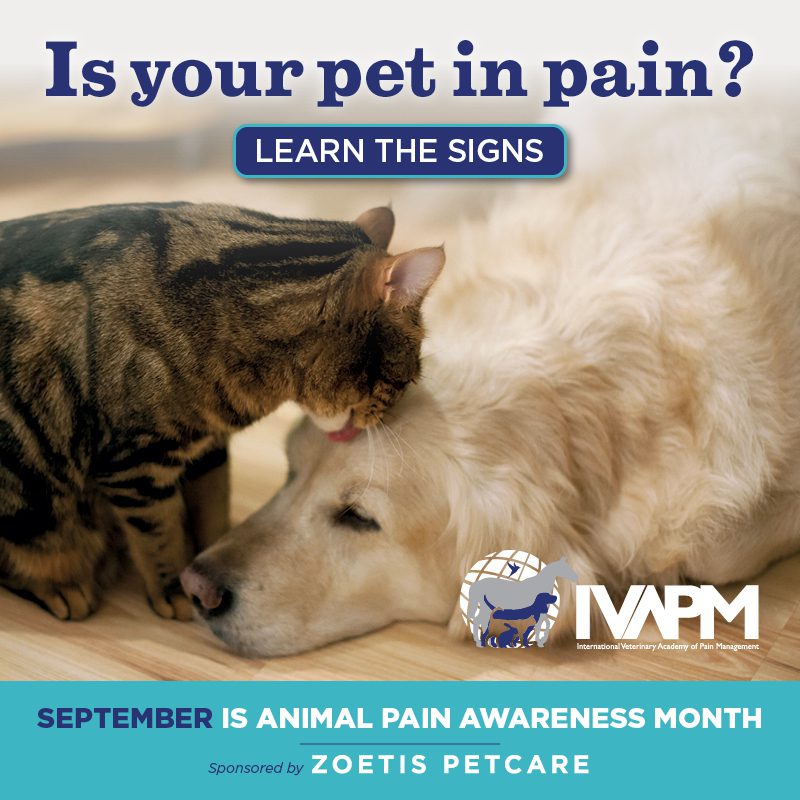 Possible Gabapentin Side Effects in Dogs and Cats
Gabapentin is one of the safest pain medications for dogs and cats. Vets can prescribe it in a wide range of dosages to suit an animal's size and pain control needs. Many vets start with a small dose after surgery, and bump it up from there if it seems like a new Tripawd's pain is not being controlled. Possible side effects of Gabapentin in dogs and cats includes:
Sedation, Sleepiness, or Lethargy
Occasional Vomiting
Lack of coordination
The best way to minimize the chances of Gabapentin side effects
Ask your vet prescribe a low dose in the beginning, and build it up slowly if the pain is not under control. Giving Gabapentin with food is helpful for dogs and cats with sensitive stomachs.
Pets with liver or kidney disease can use it too, but with close monitoring. Antacids like Pepcid decrease the effectiveness of Gabapentin. Opioids can make dogs and cats extra wonky. Tell your vet about all medications and supplements your pet is taking before you give the first dose.
Double-check you are using the veterinary version of Gabapentin.
The human version of Gabapentin in liquid form contains Xylitol, which is toxic to pets. If you get your pet's prescriptions from a human pharmacy, always triple-check to ensure it's not the human version. Xylitol is found in the liquid form only.
Gabapentin Alone is Not Enough for Pet Amputation Pain
Giving a new amputee dog or cat a minimum of two different types of pain control after surgery is essential. All new Tripawds should come home with at least a non-steroidal anti-inflammatory medication like Metacam, and Gabapentin to control pain from the severed nerves at the amputation site. Ideally a new Tripawd also gets a three day pain control injection medication by your vet. Nocita for dogs, and Zorbium for cats are injections given during surgery. The pain control lasts 72 hours afterward.
Some dogs and cats benefit by adding Amantadine for pain control.
Amantadine is FDA-approved to treat influenza virus A infection and Parkinson's disease in humans. Like Gabapentin, it's being used 0ff-label in pets to control pain. Amantadine and Gabapentin work best when given together to control acute and chronic pain. Amantadine doesn't technically get rid of pain, but it lowers the number of pain signals getting sent from the spinal cord to the brain.
Like Gabapentin, there is little data about Amantadine's effectiveness to treat pet pain.
A 2008 study, "Amantadine in a multimodal analgesic regimen for alleviation of refractory osteoarthritis pain in dogs," did show that "In dogs with osteoarthritic pain refractory to an NSAID, physical activity is improved by the addition of amantadine. Amantadine might be a useful adjunct therapy for the clinical management of canine osteoarthritic pain."
Our own anecdotal experience with Amantadine showed that adding it to the osteoarthritis medication mix for Tripawds Spokesdog Wyatt Ray was very helpful. But it did cause sedation in our hard-to-sedate crazy boy, so we only gave it to him at night.
How Do You Stop Giving Gabapentin to Dogs and Cats?
As you just learned, Gabapentin is safe for dogs and cats after amputation surgery, but with some restrictions. One of the most important is that you should never suddenly stop giving Gabapentin. Doing so can create more severe pain. You must taper off Gabapentin slowly.
"Forgetting to give a few doses can cause something called rebound pain, which can be as bad or worse than the original pain you were trying to treat." — Dr. Petty's Pain Relief for Dogs
Got More Tripawd Pain Management Questions?
Check out all of our Animal Pain Awareness Month posts to get up to speed on pain care for dogs and cats after amputation surgery. And post in our Treatment and Recovery Discussion Forums for more help from the community!