Rehabilitation therapy for Tripawds isn't just for new amputees. Today's Tripawd Tuesday hydrotherapy spotlight on lovely Nora the "Persian Princess" shows that even long-term Tripawds can benefit from water therapy and other helpful amputee dog exercises.
Meet Nora, the Eight Year-Old Iranian Rescue Dog
It's easy to fall in love with Nora. When she and her people joined Tripawds in 2015, we were instantly smitten!
Looking at her now, it's hard to believe she had a terrible start in life. Read about in her Tripawds blog post "How Nora came into our lives and stole our hearts."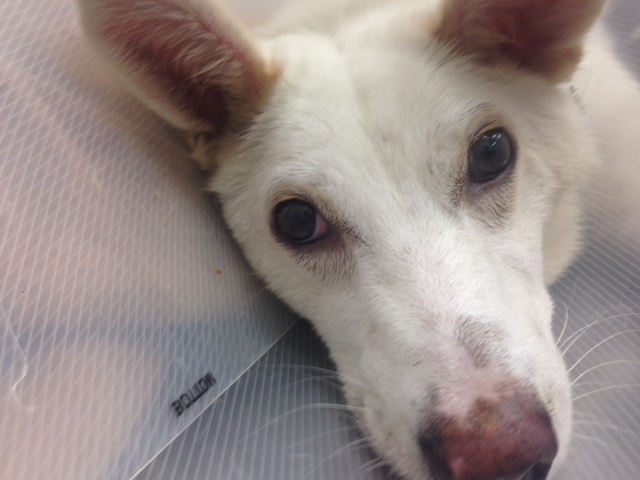 Nora, is a young Spitz mix who was found bleeding by the side of the road in northern Iran with half her right front leg missing.
Six years and one incredibly hoppy life later, Nora continues thriving in her Brooklyn pet palace.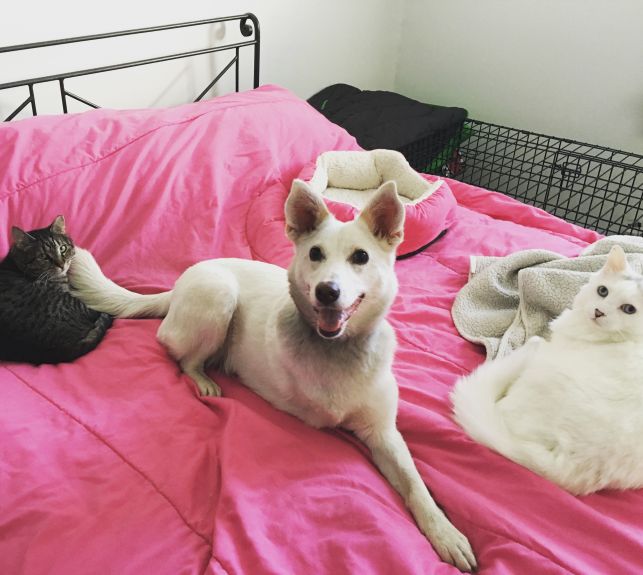 Like all aging Tripawds, she's slowed down a bit.
But her dog stroller hasn't stopped her from enjoying life!
She loves going to the park, but it's a bit of a walk for her to get there – so with the stroller she can conserve her energy until we get to the park, and then hop out and walk as much or as little as she wants.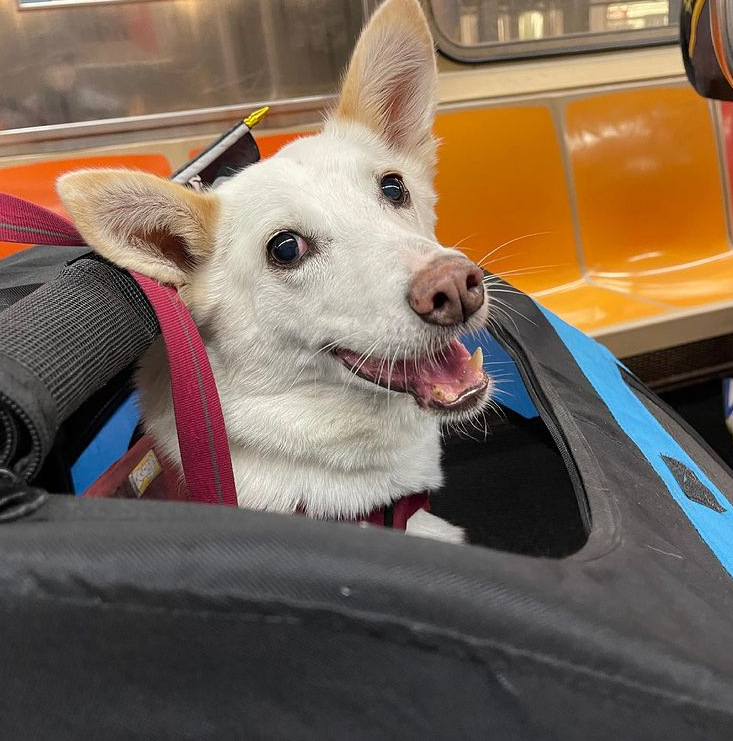 Earlier this year she started slowing down significantly.
Her humans were worried.
As Nora has gotten older and arthritis has started getting more pronounced. In addition to her IVDD, we've noticed her activity level has decreased noticeably.
She was losing some of her sparkle, but that's not the end of the story. Nora's vet encouraged hydrotherapy and rehabilitation therapy to get her body feeling good again. So Nora's people gave Water4Dogs Rehabilitation Center a call.
We had considered hydrotherapy in the past. Not sure why we kept kicking that can down the road, but it fell somewhere between 'Nora is not a huge fan of water' and we were busy with other vet appointments and treatments for both Nora and our cats. When our vet mentioned it again at Nora's last checkup we finally got the ball rolling.
The results have been nothing short of spectacular. Check it out:
Watching Nora's first hydrotherapy session is something I'll never forget! It didn't take her long to start doggy paddling, and she was supported in the water both by a life vest and by a very skilled and caring rehabber.
Nora is back to being as mobile as she was YEARS ago.
We can hardly believe our own eyes seeing her back to running around playing with her friends during off leash hours at the local park and wanting to go for longer walks. We always have her stroller with us, so she can hop in when she needs to rest.
Nora's got one of the best teams a three-legged dog could ever have! Read more about her hydrotherapy and rehab experience to learn more. Follow Nora and her furmily on Instagram too!
And please consider applying for the Tripawds Foundation Veterinary Rehabilitation Reimbursement Grant if you haven't already. Your Tripawd is counting on you to help them lead a pain-free, hoppy life!

We Want YOUR Tripawd Tuesday Story!
Are you inspired by today's hydrotherapy spotlight on Nora? Want to share your Tripawd heroe's story? Whether you have one, two, or more Tripawd dogs, a coyote, a cat, or a rabbit (or any three-legged animal!), share your three-legged love story with the world and inspire others! Send your Tripawd Tuesday shout-out now.
Each Tuesday is the best way to celebrate Tripawd amputee pets from around the world. Enter for a chance to be "Tripawd of the Week." Just share your story in a few words and you're in!
Whether you are a bonafide registered Tripawds member, or part of our Facebook, Twitter and Instagram communities, we want to tell the world about your three-legged cat or dog.
Send Your Tripawd Love Story in 3 easy steps:
In a short paragraph or two (or longer if you'd like!), describe your three-legged hero's story. Share a photo, video or both.
Got a Tripawds Forum topic and/or Tripawds blog that you started? Be sure to include that link too! Of course let us know any social media handles that feature your Tripawd.
Then send your story to us via email, Facebook Messenger, or direct message us on Twitter or Instagram @TripawdsCommunity.
We try to publish a new Tripawd story each week. It's time for yours to get featured!