Today for Tripawd Tuesday we are celebrating the huge hearts of the veterinary community. AND a very special dog! Three legged Yorkie Barry is here today to show the world what amputee pets can do. And it's all because of a compassionate veterinarian and the vet nurse who made the big decision to adopt this little guy. Everypawdy, meet Barry!
A Three Legged Yorkie with a Fighting Spirit
Here's Barry's story as told by his human.
Barry became a tripod at only 11 days old. He came into an animal hospital I was working in for a severely infected leg. His front leg got wrapped up by a piece of hair and constricted blood flow. This caused his leg to become swollen to the point it basically exploded and became infected. His original owners decided not to proceed with care and opted to euthanize him.
As his nurse, I decided to give him a bottle and see if he would eat. To everyone's surprise he ate like a champ and showed everyone he was a little fighter!
I managed to get one of the surgeons involved. The angel that she is, she decided to perform the surgery and pay out of her own pocket! All she asked was to find someone to take care of him since he was young he needed someone to bottle feed him and stimulate him to pee and poop.
I decided to take on the task and when I tell you that was both the scariest and best decision of my life, I am not kidding!
He is now the happiest tripod around! He runs, jumps, swims, plays, and hikes like no other. We just celebrated his 2nd birthday!
Thinking of how things could have ended very different for him breaks my heart. Especially seeing how amazing he is and how having three legs does not slow him down at all.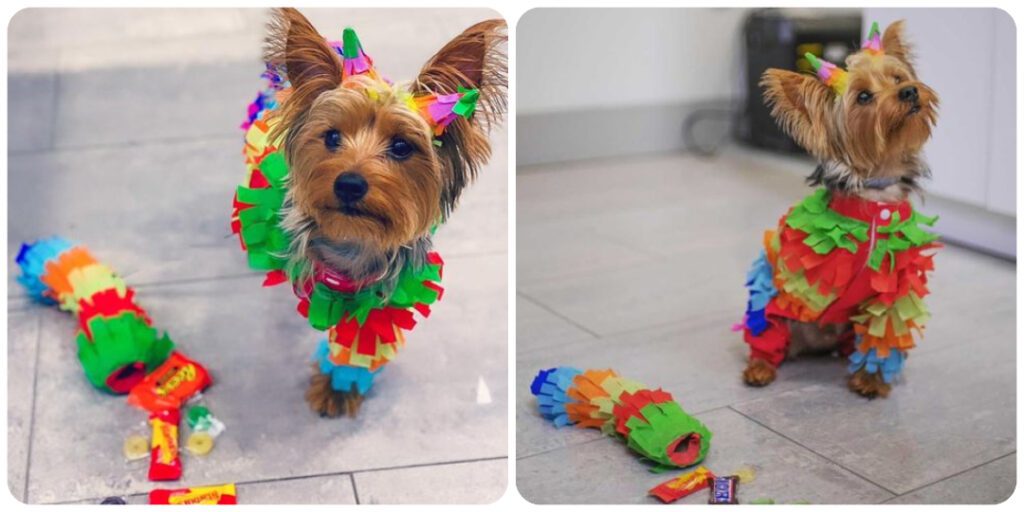 I'm extremely proud to be his mommy and I love sharing his story with others to give people hope when they have a tripod pet.
My spunky fella is proof that tripods are capable of so much more than we think. Forever grateful for the staff at Oradell Animal Hospital in Paramus, NJ.
We Want YOUR Tripawd Tuesday Story!
Are you inspired by today's three legged Yorkie spotlight? Want to share your Tripawd heroe's story? Whether you have one, two, or more Tripawd dogs, a coyote, a cat, or a rabbit (or any three-legged animal!), share your three-legged love story with the world and inspire others! Send your Tripawd Tuesday shout-out now.
Each Tuesday is the best way to celebrate Tripawd amputee pets from around the world. Enter for a chance to be "Tripawd of the Week." Just share your story in a few words and you're in!
Whether you are a bonafide registered Tripawds member, or part of our Facebook, Twitter and Instagram communities, we want to tell the world about your three-legged cat or dog.
Send Your Tripawd Love Story in 3 easy steps:
In a short paragraph or two (or longer if you'd like!), describe your three-legged hero's story. Share a photo, video or both.
Got a Tripawds Forum topic and/or Tripawds blog that you started? Be sure to include that link too! Of course let us know any social media handles that feature your Tripawd.
Then send your story to us via email, Facebook Messenger, or direct message us on Twitter or Instagram @TripawdsCommunity.
We try to publish a new Tripawd story each week. It's time for yours to get featured!