If you want to adopt a Tripawd, or if your pet is about to lose a leg, you may be wondering if 3-legged dogs and cats cost more money. You're not alone. Many people wonder about the costs of a Tripawd, so here are some things to consider:
Yes, 3-Legged Dogs and Cats Cost More (in ways you might not expect)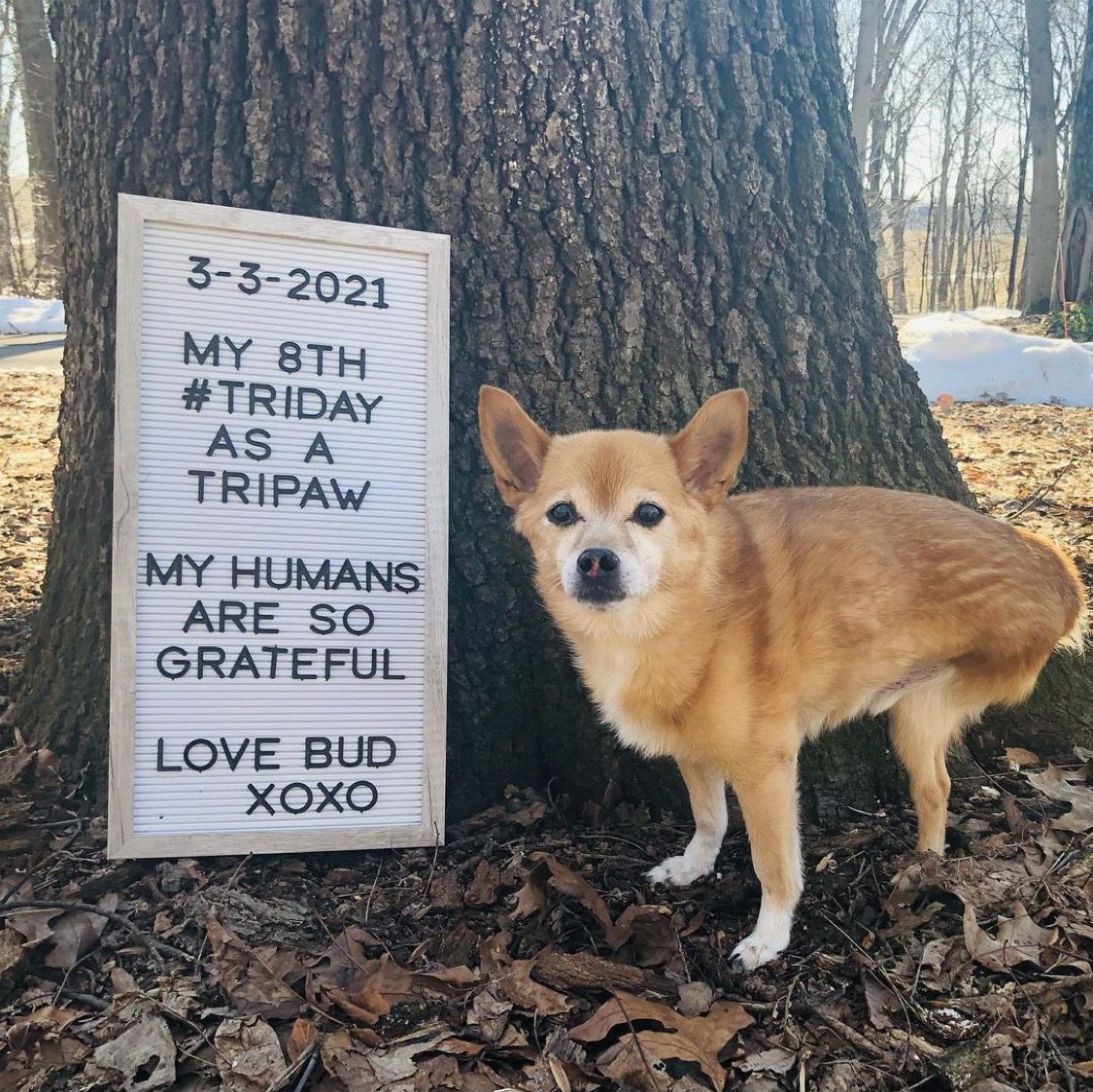 Everybody has different circumstances that impact what we can spend on our pets. There's nothing wrong with taking money into consideration when you're thinking of adopting a Tripawd, or even what life will cost after your pet loses a leg to cancer or an accident. In our experience of engaging with members and veterinarians over the years, the cost of a Tripawd dog or cat depends on these factors:
Vet care where you live
The dog or cat's breed type
What your Tripawd weighs
How you manage your pet's activity level
Vet care where you live influences the cost of a Tripawd.
This is true no matter how many legs your pet has. But in our experience, Tripawds tend to visit the vet more often for things like osteoarthritis pain management. So if you live in a rural area, general veterinary care will probably cost less than if you lived in a big city. Small town veterinary practices don't have the overhead costs that urban clinics do.
On the flip side, rural residents often don't have easy access to specialty care, or ongoing rehabilitation therapy for a Tripawd. Veterinarians with a focus in orthopedics and rehabilitation therapy are often located at these practices. Their services are educational for Tripawd parents, and often necessary to maintain quality of life, especially as a 3-legged dog or cat grows older. While we cannot control the costs of what we pay for those services, we do have the power to influence how often we need to access them. Keep reading to find out why.
Some dog and cat breeds cost more when they're 3-legged.
Certain breeds are predisposed to more expensive health issues than other breed types. Where breed type and limb loss intersects is when a large breed dog or cat, or deep chested dog breed, is impacted by the long-term effects of life on three legs. Orthopedic specialists tell us that Tripawds will always be more pre-disposed to early onset of osteoarthritis. And some breeds will suffer from it sooner than others. If you have a larger Tripawd, prepare to pay for osteoarthritis pain management much sooner, and longer, than someone who has a smaller breed of dog or cat. How we manage a high-risk breed's activity and weight can reduce the impact of life on three. Keep reading to find out how.
Watch this video on what to expect as a Tripawd gets older
Excess weight on amputee pets costs more money–if you're not careful.
Whether a pet has four legs or three, when a dog or cat is overweight, quality of life goes down. The effects of obesity in Tripawd dogs and cats are even more severe. Sure, a dog or cat might look happy on the outside, but any extra pounds on a dog or cat impacts everything in their body.
Excess weight reduces stamina and strength necessary to prevent injury during playtime.
It makes moving around on three legs harder than necessary.
Too much fluff also predisposes animals to osteoarthritis, cancer, and other expensive diseases.
All 3-legged dogs and cats cost more money when their weight is not maintained. The good news is, Tripawd weight loss is entirely up to us as pet parents. We can avoid the costs of obesity in pets if we make sure our Tripawd doesn't gain excess weight.
A Tripawd's activity level also impacts finances–if you let it.
In the old days, veterinarians would tell new Tripawd parents "Oh go let them be a dog! Let your cat be a cat!" Today we know that is simply not true anymore. Rehabilitation therapists tell us that yes, Tripawds can do anything a four legged pet can do, but should they? In most cases, no!
Allowing your amputee dog to run wild all day for years and years, or not blinking when your cat continues jumping off high perches in your home, is a recipe for disaster–and huge veterinary bills. The consequences may not happen today or even next year.
Eventually, unchecked activity levels catch up to even the most fit amputee dogs and cats.
Stamina disappears, and canine cruciate injuries in Tripawds happen at astonishingly high levels.
Tripawds will suffer from injuries and arthritis much earlier in life than four-legged pets, if their parent is not careful about managing their activity levels. We see this happen all the time. Don't learn the hard way.
The Four Ways to Lower Tripawd Care Costs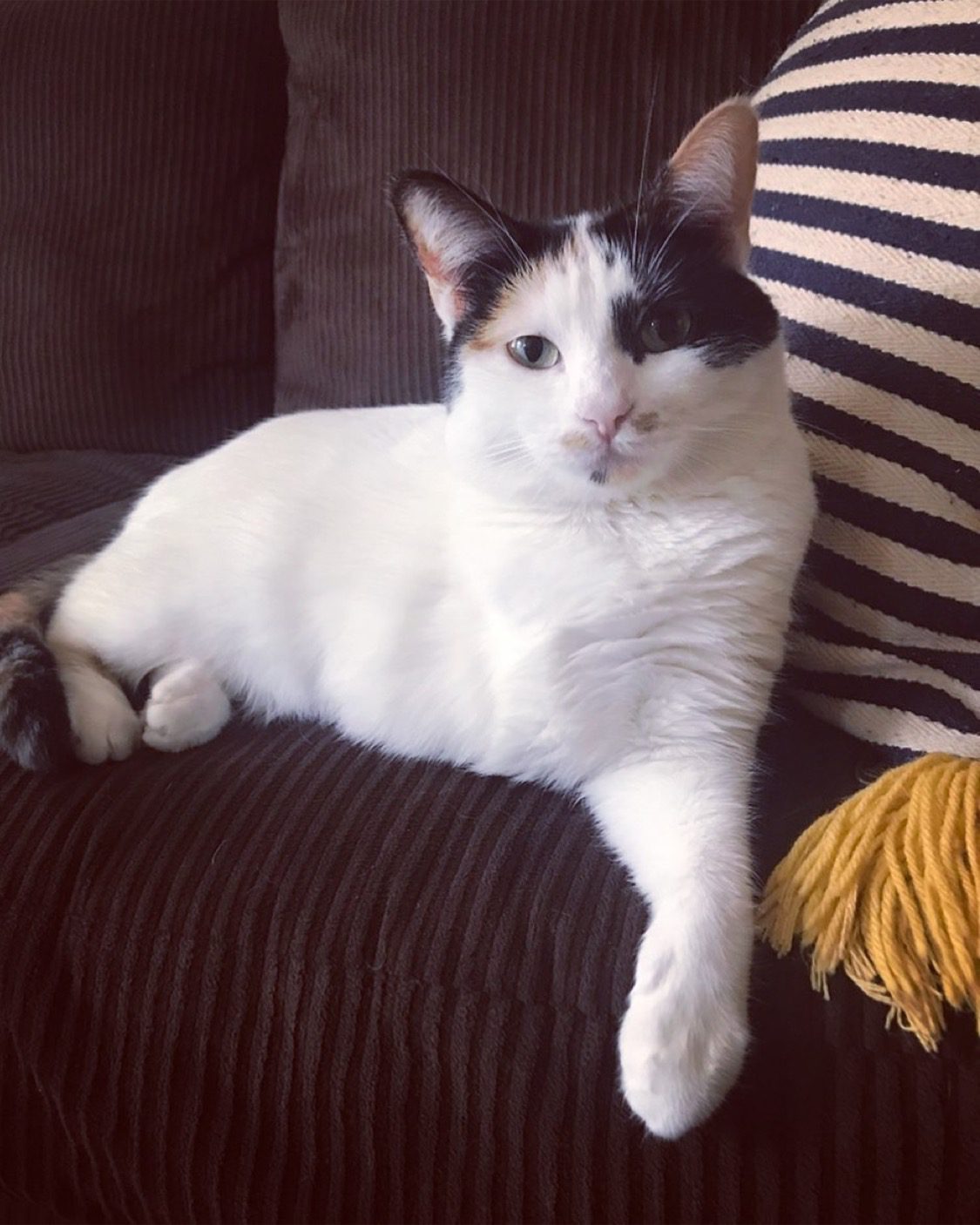 As you can see, overall there's more emotional energy, time, and money involved when raising a Tripawd. That's not to say that someone on a tight budget should not have a three-legged dog or cat. Not at all! What we are saying is that if your pet loses a leg, or if you want to adopt a Tripawd, remember that there is so much we can do to reduce the costs of caring for an amputee animal, such as:
Maintaining our Tripawd's weight
Monitoring activity levels
Building relationships with the best veterinary care you can afford.
As Tripawd parents, there is so much we can do to help our pets maintain a high quality of life. We don't need to roll our pet up in bubble-wrap. But we do need to be more mindful of the activity, food intake, and veterinary care that our 3-legged heroes get during their lifetime. Establishing a relationship with the best veterinary care you can afford (and knowing how to choose the best pet insurance) will go a long way to prevent (and treat) injuries in a Tripawd, and save you money in the long run.