Hoppy Tripawd Tuesday everypawdy! Let's all take a minute to give a big 3-paw salute to TriKitty Freya, who just celebrated three years on three paws! In her recent blog post, Freya's Mom writes:
"Life is Good"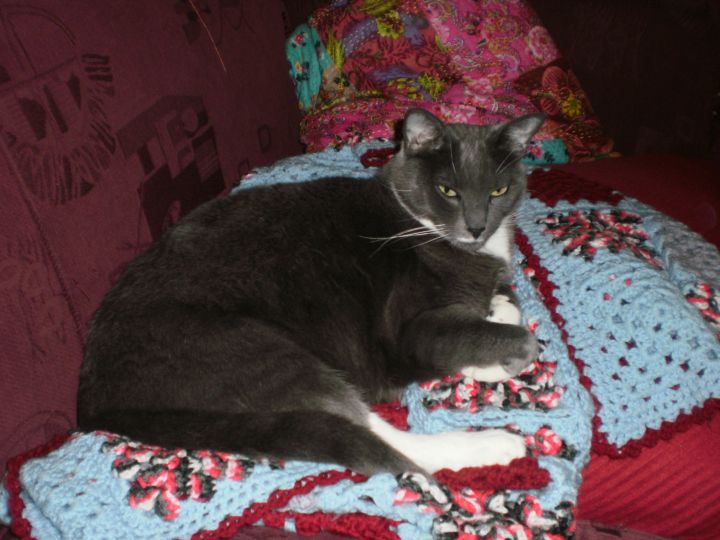 "It wasn't an easy thing. Let no one tell you any different. Probably one of the hardest calls I have had to make.  But it was a good one. . .
Freya is good. I even sometimes forget when new people come over that she is just the tiniest bit different to their eyes.
She runs (albeit low to the ground)
She jumps (perhaps not as high)
She purrs (louder than ever)
She eats (perhaps a bit too much)
She sleeps (like a good kitty should)
Best. Decision. Ever."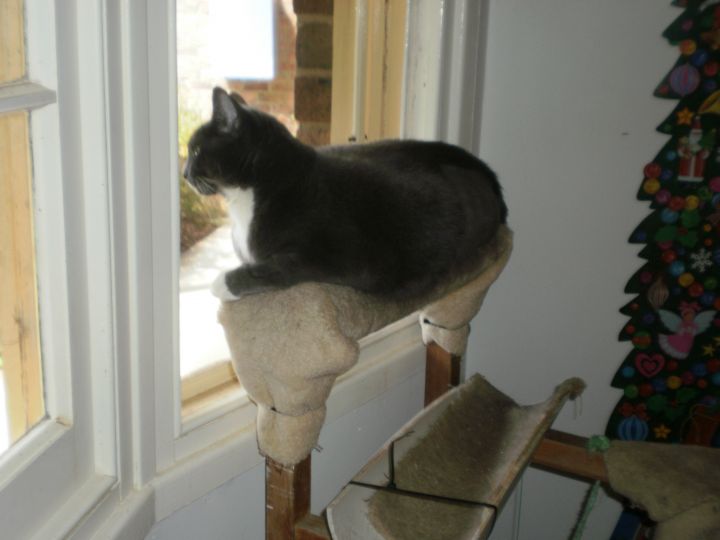 And in a special "Thank You" to the three-legged cats who have joined our community, she adds:
Tripawds helped so much in my making the decision. Particularly the kitty blogs. My thanks to all those who helped with their stories, their advice and tips, their pictures and most of all,  the love they have for their furry bundles of fun.
Indeed! Check out Freya's pawgress at Freya's Tale, and see what our other TriKitty bloggers have been up to.
Share Your Tripawd Tuesday Tale!
Each Tuesday, Tripawds from around the world can enter for a chance to be "Tripawd of the Week." Just share your Tripawd's story and you're entered to win! On every Tuesday of the week, tell us about your three-legged hero here in the Tripawds Discussion Forums or on the Tripawds Facebook page. Just follow these easy steps:
In a few short sentences, describe your three-legged hero's story.
Include a photo or video.
Include a link to your Tripawds Facebook page, Forum topic and/or Tripawds blog (if applicable)
All entries must be received by Saturday at 11:59 pm. One Tripawd story will be selected at random to be featured the following Tuesday.