Merry Holidays to everyone in my Tripawds family, from me, Tripwds Spokesdawg Wyatt Ray! It's gonna be a very chill celebration for us since I gotta stay home and recuperate from my stomach blockage surgery. I hope you have more fun than me and my peeps!
When your party is over and you're kickin' back with your pack, stop by the Tripawds chat room for one more celebration. We'll be there in the evening on December 25th (Pacific Time), see you then. Meanwhile, below is a fun flashback for you: Tripawds News Blog Posts of Christmas Past!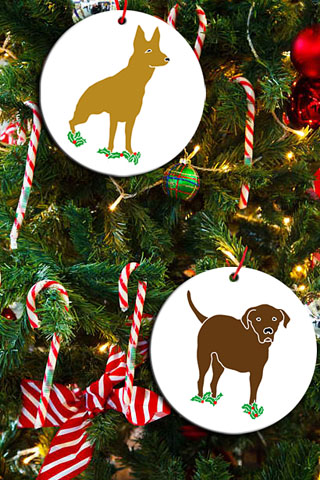 Another Christmastime for the Miracle Dog, December 26th 2007
Jerry Christmas to All!, December 27th 2007
Dog Bless Us Everyone!, December 24th 2008
The best gift of all, December 25th 2009
Our Gift to You: Hoppy Holidays!, December 22nd 2010
Be sure to also check out all of the fun Christmastime posts from the entire Tripawds Community!
[youtube]http://youtu.be/pbElfJgk_gE[/youtube]
Hoppy Howlidays! May all your celebrations be merry and bright!