Let's give a great big Tripawd Tuesday shout out across the pond to Tripawds member Gilda, who is all healed up from surgery and having a fantastic life on three legs in England!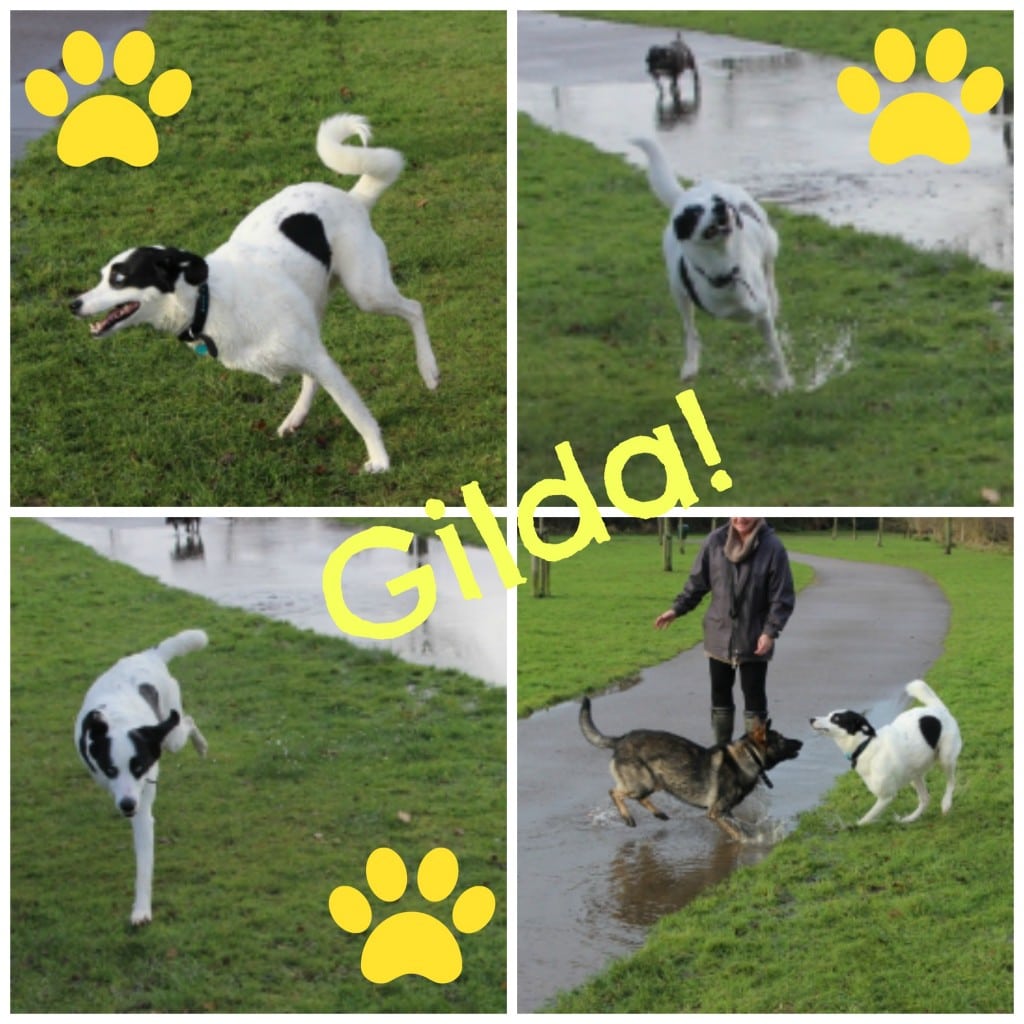 GildasMum writes:
Well the beautiful Gilda is still doing amazingly well, i thought id upload a few pictures of her haveing a whale of a time in the park with all her buddies, shes on of the gang now lol

If anyone has any doubts or worries about their babies returning back to normal and having a great quality of life, take a look at these, hopefully they will make you feel better and give you hope.

Your all amazing on here the support ive had has been just brilliant, id have crumbled with out all your advice and kind words.
Three paws up to Gilda for showing the world that life on three legs is pawsome!
Get Featured on Tripawd Tuesday
Each Tuesday, Tripawds from around the world can enter for a chance to be "Tripawd of the Week." Just share your Tripawd's story and you're entered to win! On every Tuesday of the week, tell us about your three-legged hero here in the Tripawds Discussion Forums or on the Tripawds Facebook page. Just follow these easy steps:
In a few short sentences, describe your three-legged hero's story.
Include a photo or video.
Include a link to your Trpawds Facebook page, Forum topic and/or Tripawds blog (if applicable)
All entries must be received by Saturday at 11:59 pm. One Tripawd story will be selected at random to be featured the following Tuesday.