On this last Tuesday of the year, it's a Tripawd Tuesday reunion with Chuy Maloney, who's back with a great update on his blog after being away for three years!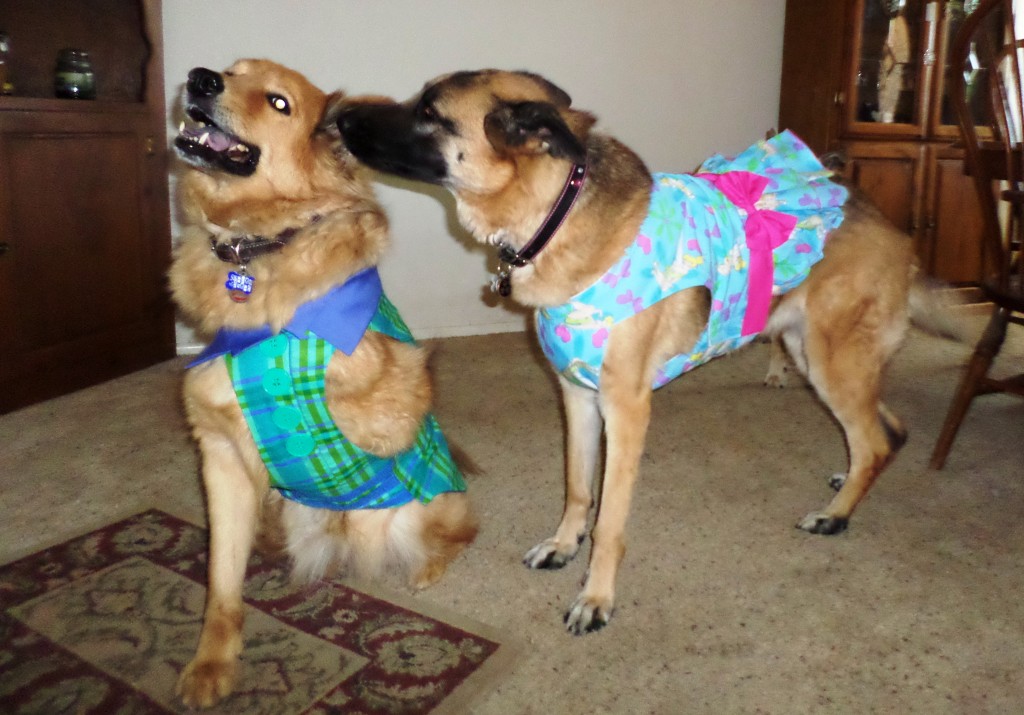 Chuy joined us way back in 2009 when his momma Eleanor told us he needed a surgery on one of his precious remaining legs. He was diagnosed with Legg-Calve Perthes Disease, which is a fracture in the ball of the femur. In May 2009, he underwent Femoral Head Osteotomy (FHO) surgery on his rear leg, the same side in which he's already missing a leg. We chronicled Chuy's recovery and early days as a Tripawd here in the Tripawds News blog.
People used to think that Tripawds couldn't handle a major leg or hip surgery like this, but as Chuy and later Murphy showed, they sure can!
Older and wiser Chuy says:
Things here are good.  I still sit pretty for mom when she asks me to even though I don't have that hip joint in my left hip anymore.  I chase my sisters around the yard alot too!  They like to play with me, but I do get tired easily now.

I also fall down more often now.  My front leg seems to give out on me more often the older I get.  The vetman says I have arthritis real bad in it now.  I take glucosamine for it, but it only helps a little bit.  My leg bothers me more if it is cold or rainy here.  Mom got me a new bed with memory gel foam in it which I really like alot!  My favorite thing to do is nap!  My kitty brothers & sisters like to nap with me on the sofa too.
Three paws up to Chuy for coming back to give us an update. It's always fun to hear from old time members!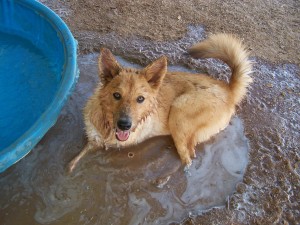 Get Featured on Tripawd Tuesday
Each Tuesday, Tripawds from around the world can enter for a chance to be "Tripawd of the Week." Just share your Tripawd's story and you're entered to win! On every Tuesday of the week, tell us about your three-legged hero here in the Tripawds Discussion Forums or on the Tripawds Facebook page. Just follow these easy steps:
In a few short sentences, describe your three-legged hero's story.
Include a photo or video.
Include a link to your Trpawds Facebook page, Forum topic and/or Tripawds blog (if applicable)
All entries must be received by Saturday at 11:59 pm. One Tripawd story will be selected at random to be featured the following Tuesday.