Hoppy New Year everypawdy! Let's start our year off by going halfway around the world to give three paws up to very special animal rescue heroes in Malaysia. These pawesome humans work tirelessly against many odds, to help improve the lives of dogs and cats. Here's how a very special pup named Scrappy found his furever home with mom Melinda Joy, a pawesome woman who took him into her heart and her life after finding him on the street in a bad way: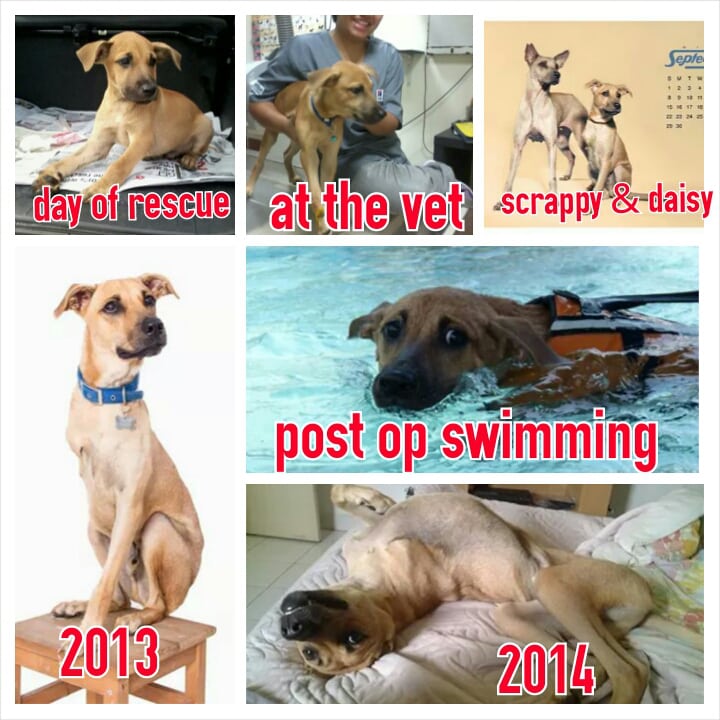 i saw scrappy as a pup running up the ramp of a multi storey car park with a plastic attached to his leg. I chased him to undo the plastic, thought it was stuck on him. When i finally caught him and took it off i realized someone intentionally tied it to protect his injured paw he was dragging.
Took him to a vet n test showed there was no saving his leg as the nerves shoulder down were dead. he was appox 3 mths old. So i fostered him pending amputation, vacc, etc.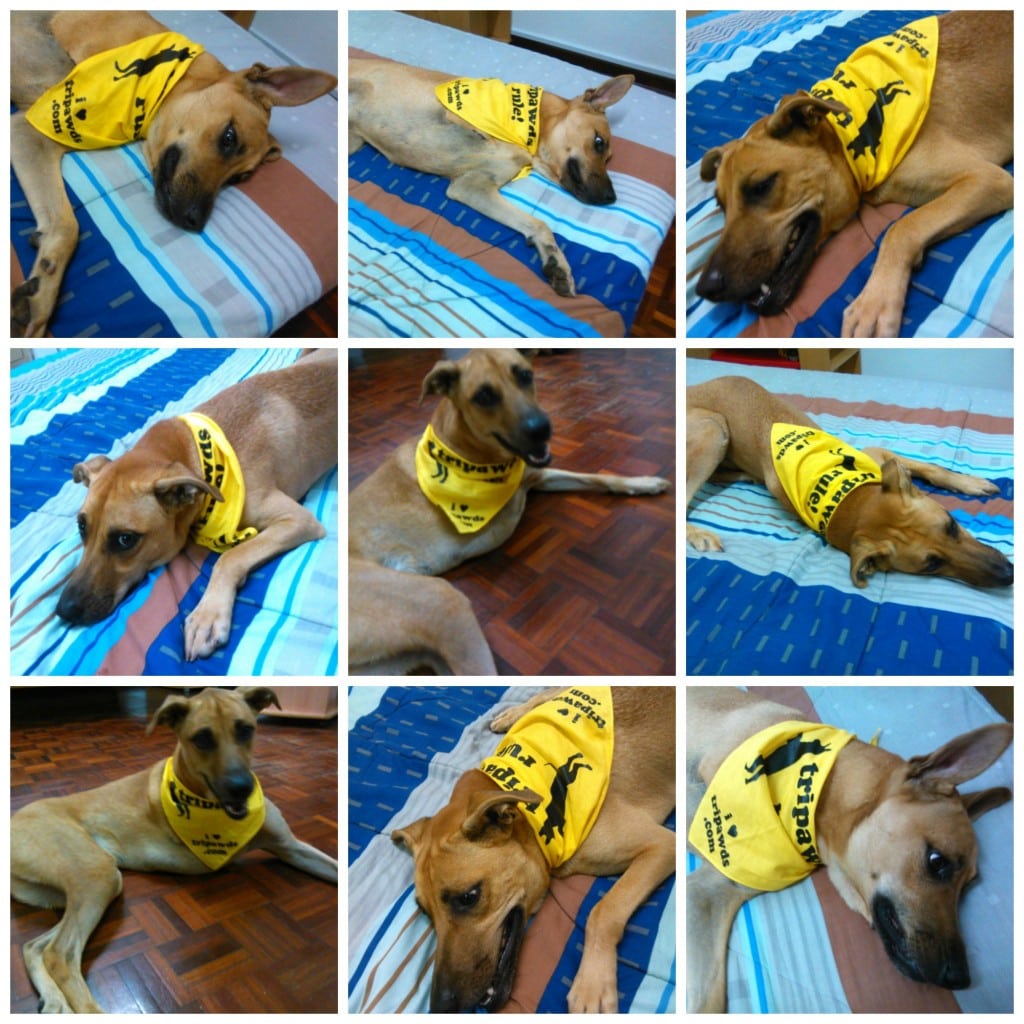 Along with scrappy we got his mum daisy (Isdf took her, she now lives in chicago!), his brother odie who hernia, neutered, vacc and adopted and his other brother muttley who had a permanent smirk on his face like d cartoon as his lip one side was scarred and hiked up, he was also adopted. Im guessing they were all hit by cars.
Scrappy was amputated when he was 6 mths old. He cried for 2-3 days n i cried with him but then…. he stood up and ran and hasn't stopped since. and bacause he's a nut, he also had a kneecap surgery on his right hind leg in 2013 and a left kneecap surgery earlier this year on the left hind leg. I hope that was the last op he'll need.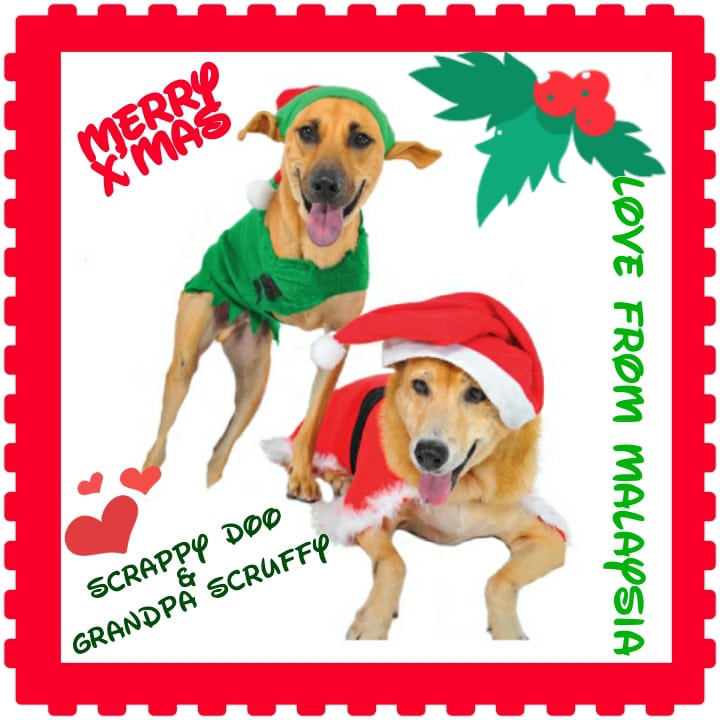 Im with a local ngo here, Malaysians Dogs Deserve Better and they helped me finance scrappys operations. He's become a spoilt diva and often featured in our annual calenders here. I am Malaysian, born but we work with international street dog foundation in chicago every now and then. They help us rehome dogs we are unable to here. So far we have 5 in chicago, 1 in canada and 1 in new york. Scrappys mum daisy was lucky to find a loving home there.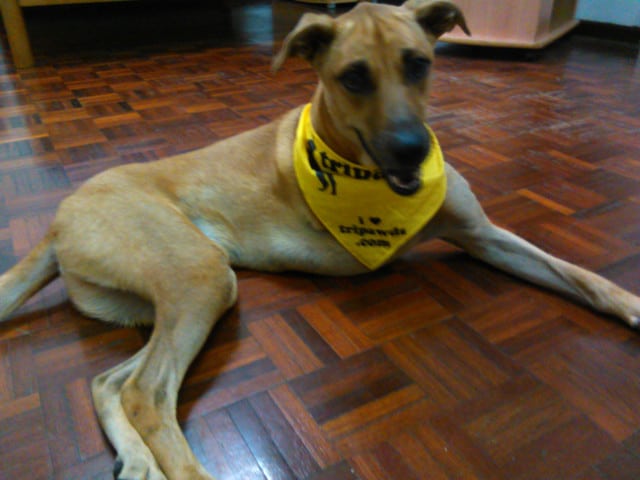 How to Get Featured on Tripawd Tuesday
Each Tuesday, Tripawds from around the world can enter for a chance to be "Tripawd of the Week." Just share your Tripawd's story and you're entered to win! On every Tuesday of the week, tell us about your three-legged hero here in the Tripawds Discussion Forums or on the Tripawds Facebook page. Just follow these easy steps:
In a few short sentences, describe your three-legged hero's story.
Include a photo or video.
Include a link to your Trpawds Facebook page, Forum topic and/or Tripawds blog (if applicable)
All entries must be received by Saturday at 11:59 pm. One Tripawd story will be selected at random to be featured the following Tuesday.