NOTE: THIS COURSE WILL NOW START ON 4/1/15: On January 22, March 22nd registration opens for the first ever online Tripawd Fitness and Conditioning Class, which kicks off on February 1 April 1 — but only IF we can get at least six participants to enroll.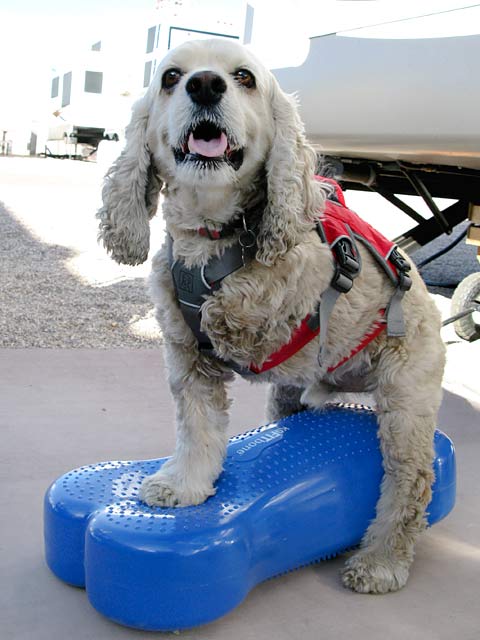 Thanks to the Fenzi Online Dog Sports Academy and world-renowned canine fitness expert, Dr. Debbie Gross, DPT, MSPT, Diplomat ABPTS, CCRP, now Tripawd pawrents can learn how to safely and effectively keep a canine Tripawd lean and strong, all from home in a go-at-your-own-pace online class.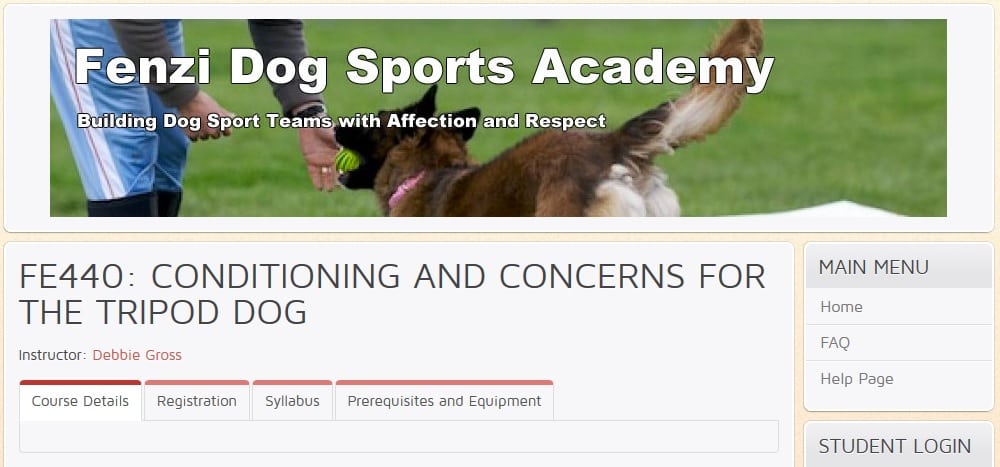 You can enroll at three different levels:
The Gold Level offers the most interaction with Dr. Gross by enabling you to post questions and upload videos for feedback and comments by her and the entire class.
The Silver Level comes close to matching that level of instructor access as well,
And even if you sign up at Bronze Level, the course is extremely helpful since it allows you to download the lessons, read and watch student and teacher interaction that will benefit your own Tripawd fitness goals.

Whatever level you choose, you'll learn everything necessary for helping your Tripawd live a fit, healthy, hoppy life. Through weekly course lectures, homework and Discussion Forums, you'll obtain step-by-step ways you can improve and maintain your Tripawd's fitness level.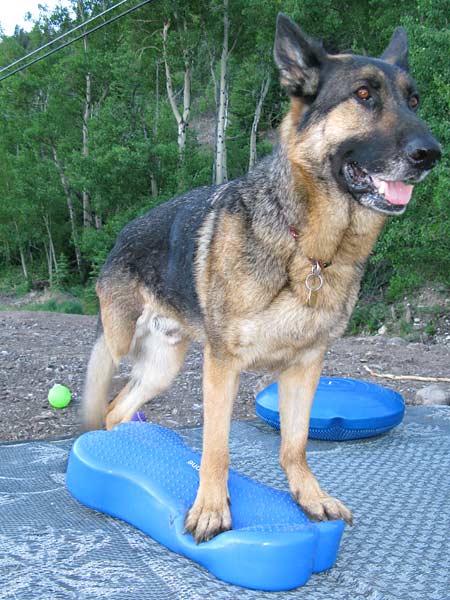 Although it helps if you have purchased recommended FitPAWS canine conditioning tools, not all assignments require this gear. Should you decide to purchase it, we hope you'll consider getting yours in the Tripawds Gear store!
Remember, January

March

22nd is registration day for
the first ever Tripawd Fitness and Conditioning Class!
See you at school!