We love welcoming new Tripawd kitties to the community. The resilience of amputee cats is so inspawrational, as shown in this story from Melissa, mom to Macy, aka "Macer the Racer." We know this week's Tripawd Tuesday feature is sure to make you smile!
My husband and I found Macy-or rather she found us-three and a half years ago when she was barely 2 lbs. We think one of those pounds were her ears alone!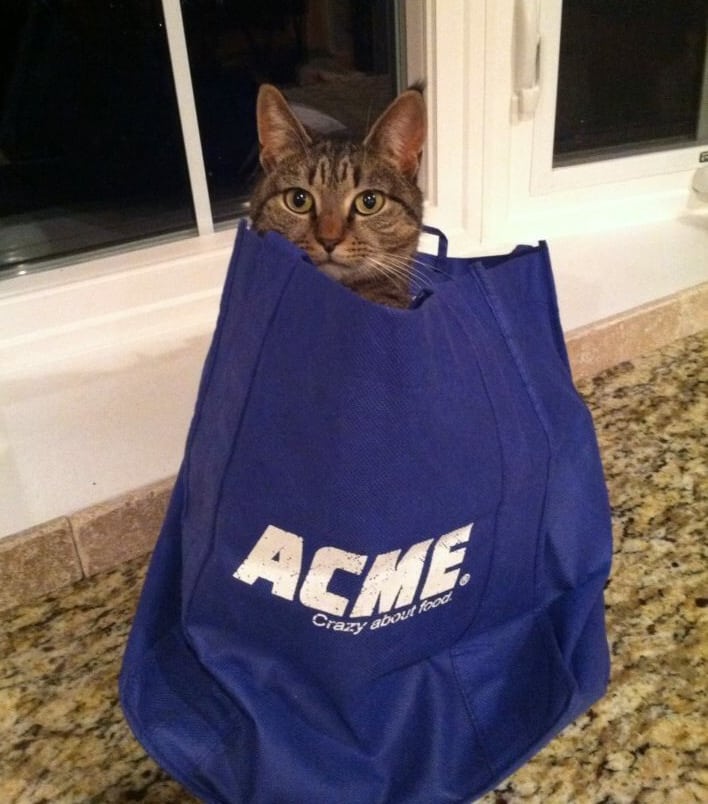 We took her from our farm into our home and hearts. Her spunk helped her earn her place in our furry family of 3 cats and a big yellow lab. We call her Macer the Racer because she would zip around with kitten crazies all night. She grew up quickly, but never quite into her ears.
One month ago Macy injured her left hind leg. Her hip, knee, and ankle were dislocated and her ankle was broken. We rushed her to an emergency veterinary hospital where she was treated for pain and examined by an Ortho vet the next morning. He strongly felt that she would not recover well from surgery to repair the leg. He said because she is young, fit, and healthy, he felt full amputation was the best approach.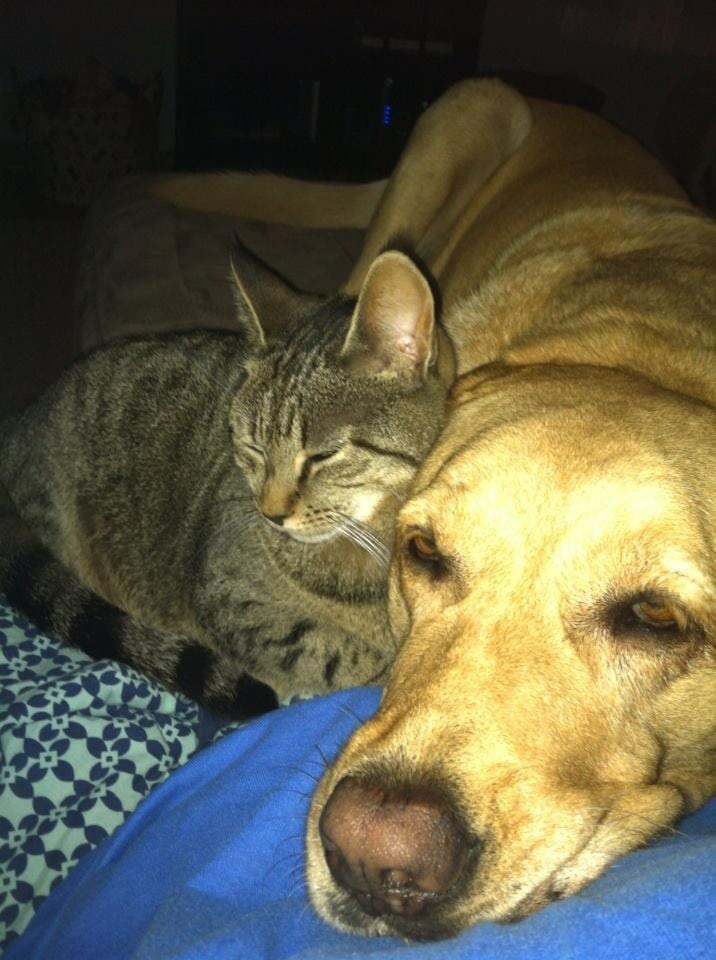 It was so hard not knowing what happened to her and then be faced with that tough reality. I did not want her to come out of this a different cat! The first few days post-op were difficult. She was groggy and wouldn't eat or drink. We were worried sick.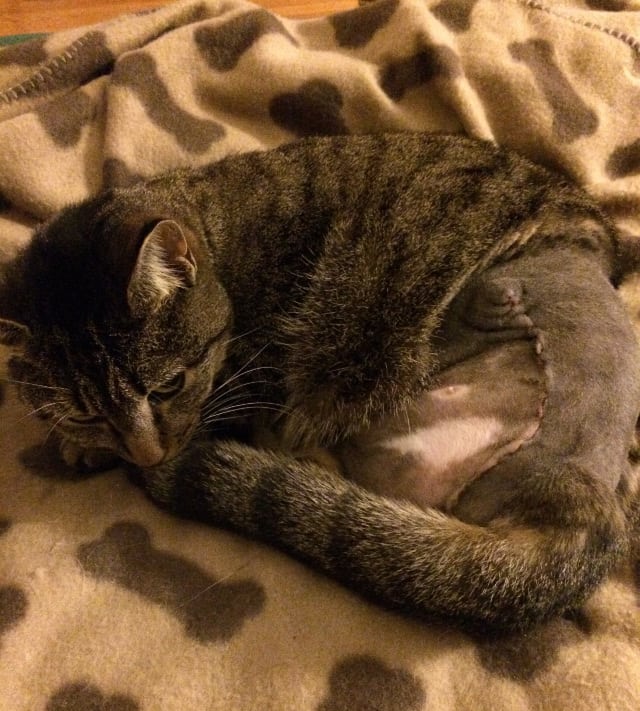 Three days after the surgery she started drinking and eating and each day after got better. Within a week I was videoing her zipping from one room to the next to text to everyone who had been so worried. She quickly mastered the steps in our house too. We got her pet steps so she could sleep at the foot of our bed like she used to. She still can not jump very high, but she seems to make progress daily.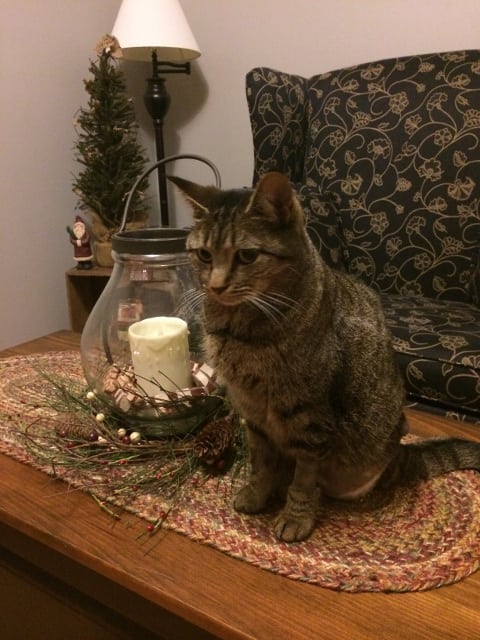 We've tried to make her life as comfortable and normal as possible. Other than not wanting to be near our rambunctious kitten (and who can blame her-he's relentless), she is still as spunky as she ever was. Once her hair grows back, I don't think people who visit us will even realize at first that she is a tri-paw. It has been an emotional roller coaster! That is for sure!
She is our family and she still has a long life to lead and a lot of love to give.
How to Get Featured on Tripawd Tuesday
Each Tuesday, Tripawds from around the world can enter for a chance to be "Tripawd of the Week." Just share your Tripawd's story and you're entered to win! On every Tuesday of the week, tell us about your three-legged hero here in the Tripawds Discussion Forums or on the Tripawds Facebook page. Just follow these easy steps:
In a few short sentences, describe your three-legged hero's story.
Include a photo or video.
Include a link to your Trpawds Facebook page, Forum topic and/or Tripawds blog (if applicable)
All entries must be received by Saturday at 11:59 pm. One Tripawd story will be selected at random to be featured the following Tuesday.