For brand new dog and cat amputees, running, chasing and jumping games are out of the question for a while but that doesn't mean you can't have a good time and nurture a happy dog or happy cat!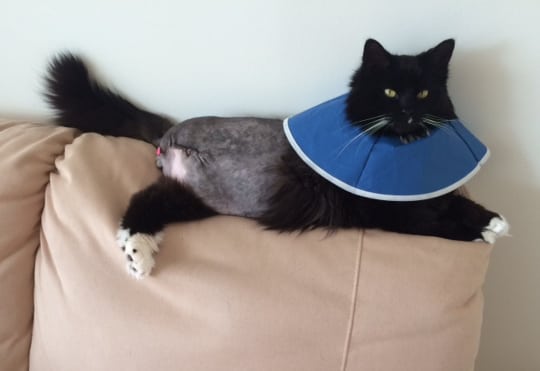 Here are three post-amputation "little extras" that you can do together while your Tripawd heals, after you get the OK from your vet. Read on for a chance to win these "Little Extras" bundles of goodies, courtesy of Hill's®!
Little Extras Idea #1: Gentle Massage Goes a Long Way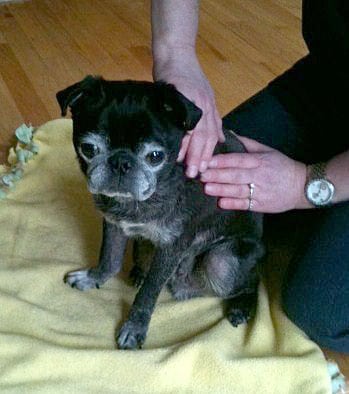 Slow, gentle massage is a great way to get comfortable with your new Tripawd. Once you know the way your dog or cat likes to be massaged, you can use this new skill to strengthen your bond and spend quality time together. According to dog massage expert Pam Kuhn, CAMT,
"Massage improves circulation, speeds healing, increases flexibility, relieves stress, aids socialization, relaxes the body, enhances the human/animal bond, and feels great!"
Dog parents can try these Dr. Kuhn's easy doggie massage techniques right away. Always end your massage session with some gentle smooches and a healthy treat (Hills has new grain-free treats for dogs and cats too!).
Little Extras Idea #2: Play Interactive Indoor Games.
Fun low-impact, interactive indoor games keep Tripawds from getting bored. Encourage your cat's hunting instinct with fun cat games that involve hunting and capturing prey. Have an assortment of inexpensive wand toys with noisy bells, balls, mice or feathers connected to the end which you can then dangle, swoosh and zip around in front of your cat (try to keep jumping to a minimum so the incision can heal).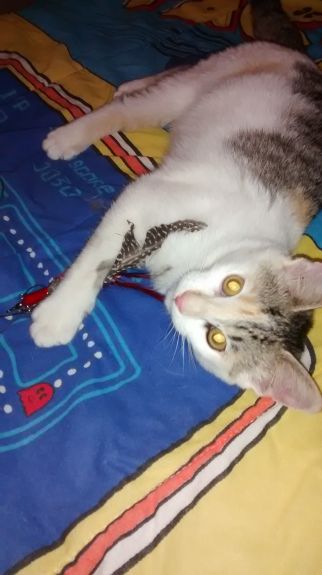 For recovering Tripawd dogs, it's better to focus on brain games, which can be even more exhausting than chasing a ball. Embrace your dog's powerful scent instinct with nosework and "Sniff It" games for dogs that reward success with healthy, low-calorie treats like Grain Free Crunchy Creations.
Here's how Tripawd Maggie and her mom Tracy played the "Sniff It" game in competition:
[youtube]https://www.youtube.com/watch?v=krJolfkqiPc[/youtube]
You don't need expensive gear, just a few cardboard boxes or clean food containers and of course, healthy treats! Here's how to get started with scent games.
Little Extras Idea #3: Fitness Games
Build your Tripawd cat's balance skills by dangling wand toys from a cat tower, starting with lower vantage points first and gradually up to higher platforms. Let your cat capture his "prey" and win every so often. Don't panic if your cat stumbles once or twice. Typically after just a couple of weeks cats will return to their usual graceful, agile state. As for our canine pals . . .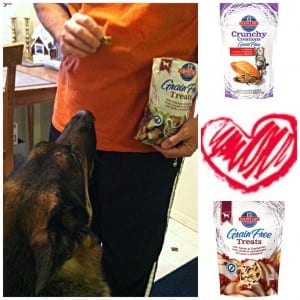 Asking your Tripawd dog to "sit" "stand" and "come" isn't just for creating a well-behaved dog, obedience games also build core-muscle strength and balance – a two-for-one and win-win for you both! Re-familiarize yourself with everything you learned in puppy kindergarten and get your treat bag ready!
Enter to Win Little Extras from Hill's!

For a chance to win that "Little Extras" goodie bundle from Hill's® Science Diet®, just fill out the entry below! Two winners will be picked at random on 10/10 and each can choose one of two "Little Extras" Giveaways:
A free doggie goodie gift bundle:
Stainless steel dog bowl
Bag of Hill's Science Diet dog treats
Healthier Pets, Happier Lives tote bag.
OR
A free cat goodie gift bundle:
This contest has ended. Please see Hill's Healthy Pets for more information and savings.
Don't forget; Hill's is also offering a $10 off promotion on select products. Check out www.ScienceDiet.com/GetHealthyHappy to download your rebate today! #GetHealthyHappy with Hill's ScienceDiet.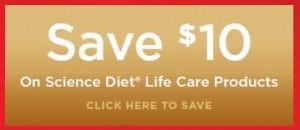 This post is sponsored by Hill's and the Pet Blogger Network. We are being compensated for helping spread the word about Hill's Science Diet Perfect Weight Food, but Tripawds only shares information we feel is relevant to our readers. Hill's Pet Nutrition, Inc. is not responsible for the content of this article.