This Sunday the Tripawds Nation is having a get-together in Richmond, Virginia, which also happens to take place on the same day as the Morris Animal Foundation Unite to Fight Virtual Walk to raise money for pet cancer research  What a great day to pawty! You can join everyone in spirit by supporting the Unite to Fight Walk here.
Today, we celebrate these pawesome Tripawds members for reaching out to one another during good times and sad and organizing the Virginia Tripawds get-together. We hope the event is unforgettable and will inspire others to organize Tripawd Pawties in their corner of the universe.
Angel Jake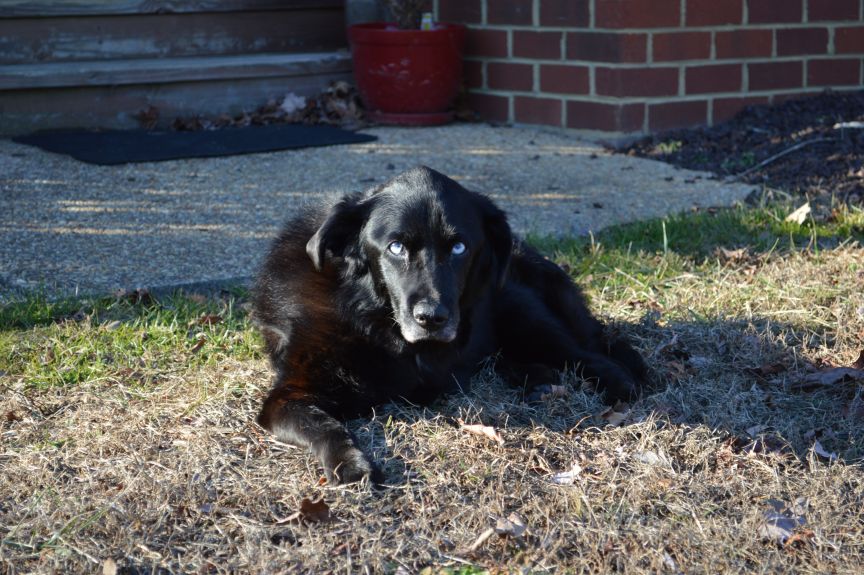 Jakes's Mom Elizabeth writes in the pack's Tripawds blog:
Our 12 years together was so amazing. You were the greatest dog ever. I know just from the look in your eyes that you thought I was great too. We were quite a pair weren't we? You running like a lunatic through the house, tail tucked, as fast as you could…and me laughing so hard egging you on. Me trying to pick you up and put you in the tub when you sat like a cement statue because you hated a bath. Then you'd get me back by shaking all the water off next to me until I was just as soaked as you. We'd lay in the hammock together in the sunshine, and we'd snuggle on the sofa on lazy saturday afternoons. We had so much fun didn't we?!
Tanner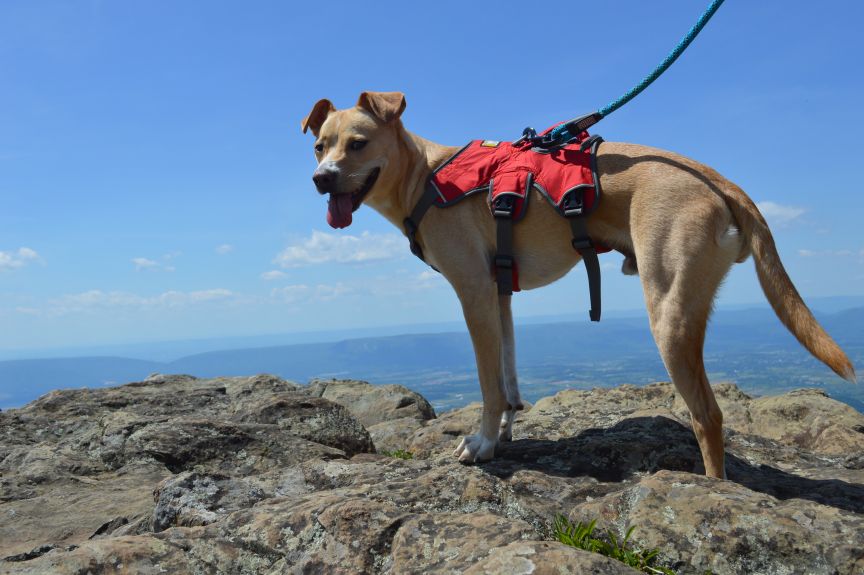 Tanner is now part of Angel Jake's pack. Elizabeth writes:
He did it! He hiked the highest peak in Shenandoah Nat'l park today. This was his first real hike so we cheated by starting at the halfway point, BUT he climbed over boulders and through rocks no problem! I'm so proud of him. Last time we were here, Jake was with us. I just know Jake was there in spirit and so happy Tanner is following in his footsteps.
Spirit Happy Hannah
Happy Hannah's mom Sally writes:
We know how fortunate we were to have this time together and we never took one second for granted! We never gave up on each other…and as hard as this piece of crap disease tried, we never broke!! We bent a little every now and then but we never broke! And we never broke because of each of you in this community. It has been a privilege…a true, true privilege to be on this journey with each of you. I could never go one second without smiling or laughing or just beaming all over when was I Happy Hannah's presence. She is truly the light in my soul.
Lexie
We're hoping that the Virginia Tripawds pack of Deb and Lexie can make it too. Our paws are crossed!
Deb writes:
We're going to make the most of the time she has left — and hopefully we'll have a chance to hang out with the wonderful Sally/Happy Hannah and Elizabeth/Jake and Tanner in June in Richmond!
How to Get Featured on Tripawd Tuesday
Each Tuesday, Tripawds from around the world can enter for a chance to be "Tripawd of the Week." Just share your Tripawd's story and you're entered to win! On every Tuesday of the week, tell us about your three-legged hero here in the Tripawds Discussion Forums or on the Tripawds Facebook page. Just follow these easy steps:
In a few short sentences, describe your three-legged hero's story.
Include a photo or video.
Include a link to your Trpawds Facebook page, Forum topic and/or Tripawds blog (if applicable)
All entries must be received by Saturday at 11:59 pm. One Tripawd story will be selected at random to be featured the following Tuesday.