Cut through pet insurance confusion this Sunday on Tripawd Talk Radio with Dr. Doug Kenney, a practicing veterinarian from Tennessee who's dedicated to helping pet parents choose the best health insurance policy for their companion animals.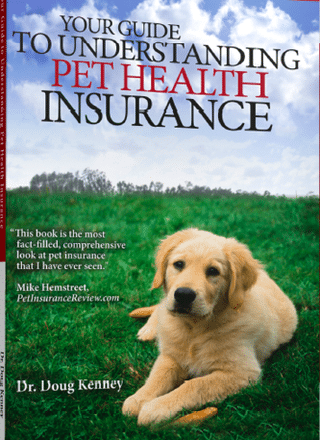 He is the author of the Pet Insurance Toolkit, a free downloadable book that helps pet parents understand pet insurance policies.
Dr. Kenney's goal is to share a veterinarian's perspective on pet insurance by highlighting things he feels are essential in a pet insurance policy, based on common conditions seen at the typical veterinarian's office. He also provides a free, regular podcast that gets into the details of how pet insurance works.
For tips on choosing the best policy fo your pup, don't miss Dr Kenney's Pet Insurance Guide Podcast in the Tripawds Downloads blog!
Join us in the Tripawds Chat Room during the show or post your questions in this Forum.
*You need not call in to hear this show! Tune in live or listen later on Tripawd Talk Radio.
Date: Sunday, May 13, 2012
Time: 3:30pm PDT (4:30 MT, 6:30 Eastern)
Duration: 30 min.
Call In Number: (310) 388-9739*
Tune In Here: How to Choose the Best Pet Insurance Policy
Share Link: bit.ly/ttr051312
Compare pet insurance plans with these companies.*
*Tripawds receives a small commission if you enroll via certain links above. Thanks for your support!
Recommended Reading:
Pet Insurance Guide Podcast Helps You Decide on the Best Policy
Understanding 24Petwatch Pet Health Insurance
Guide to Understanding Pet Health Insurance
Why Pet Insurance Is A Good Idea
Learn How to Choose a Pet Insurance Plan
Navigating the Pet Health Insurance Maze