Join us Sunday May 20 at 6pm Eastern when Tripawd Talk Radio welcomes Dr. Nancy Kay, a practicing veterinarian and acclaimed author of  "Your Dog's Best Health: A Dozen Reasonable Things to Expect From Your Vet," and  "Speaking for Spot: Be the Advocate Your Dog Needs to Live a Happy, Healthy, Longer Life."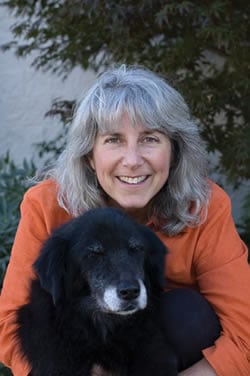 Listen to the show here and call in with questions when Dr. Kay teaches us how find the perfect veterinarian for our pack, and what we need to make informed choices about our animals' care.
Our visits to the vet will never be the same when Dr. Kay teaches us about the 12 most important aspects of a good veterinary practice, such as a willingness to
practice relationship centered care
promptly provides referrals for second opinions
give access to "the back" of the hospital
Tripawd Talk Radio Welcomes Dr. Nancy Kay
Date: Sunday, May 20, 2012
Time: 6:00pm EST (4:00 MT, 3:00 Pacific)
Duration: 30 min.
Call In Number: (310) 388-9739*
Tune In Here: Be the Best Medical Advocate for Your Dog
*You do not need to call to hear the show. Listen live here and join us in the chat room or call (310) 388-9739 with your questions.
Dr. Kay is a board certified specialist in the American College of Veterinary Internal Medicine and published in several professional journals and textbooks. She lectures professionally to regional and national audiences, and one of her favorite lecture topics is communication between veterinarians and their clients.
She lectures extensively and writes numerous magazine articles on the topic of medical advocacy and veterinarian/client communication. Dr. Kay was a featured guest on the popular National Public Radio show, Fresh Air with Terry Gross.
Read more about Dr. Kay's work at http://www.speakingforspot.com
Recommended Reading:
DISCLAIMER: Information provided at Tripawd Talk Radio is for entertainment only. Tripawds.com is not responsible or liable, for any damages resulting from the use (or misuse) of information contained in or implied herein.