On Saturday at 4pm Rocky Mountain Tripawds will meet, greet and pawty near Denver.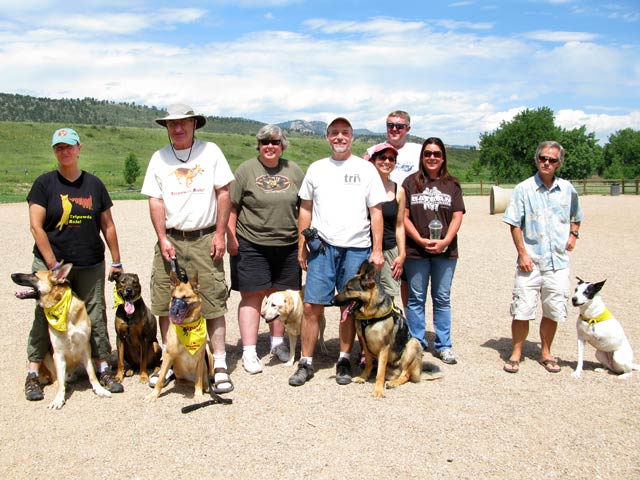 Spread the word, join the discussion and be there Saturday! We'd love to see the park filled with three-legged heroes.
Date: Saturday, May 19
Time: 4:00 PM
Place: Tony Grampsas Dog Park
Located at the north end of the ballfields at Tony Grampsas Memorial Sports Complex at 44th and Salvia, the enclosed area is a 2.5 acre site, 300 yards north of the main parking lot. Just follow the sidewalk to it's end past the ballfields!
Come one, come all! This shady park is a fun place to explore, but carry your own water in. We'll bring a few jugs, but it's a good idea to bring your own too.
See you there. If anything comes up and you have questions or need directions, please contact us at 707-845-3129. Thanks!
Host Your Own Tripawds Pawty
Tripawds pawties happen from coast to coast throughout the year. But they can only happen when one pawrent decides to take charge and get the word out.
To find other canine amputees in your part of the world, visit our Tripawds Parties Discussion Forum and let folks know you want to arrange a get-together. We'll help you with publicity and anything else we can think of to attract as many pawtiers as pawsible!