Wow, my favorite vet hospital, the University of California at Davis, must be doing something right, because I heard from another Tripawd that got wonderful care when he needed the big Tripawd surgery there. Here is what this cool California native told me:
My name is Tacoma and I am a blue merle smooth collie. My Dad, Glenn, was worried because I was limping, so he took me to the vet. There we discovered that I had osteosarcoma in my left front leg, near my ankle.

The vet said that my whole leg had to come off. After that, we went to UC Davis and received chemotherapy. That was a over a year ago and now when they take pictures of my insides, they can't find any cancer. I am a happy boy and love my dad and the rest of my human family. And I tolerate Molly, my corgi big sister.
Tacoma is a certified therapy dog, and visits old folks to make them happy. He also wears a yellow collar with "LiveStrong" embroidered on it. I want one too now! Isn't he cool?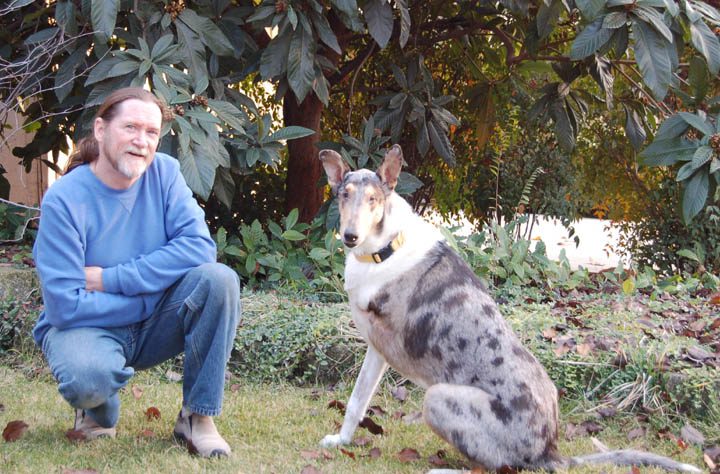 Tacoma's Dad, like my parents, is mad that the AKC does not allow Tripawds to compete in their events. Can you believe that? They discriminate against tripads! What the . . .? I think we should all write to the AKC and tell them how we feel about this, don't you?