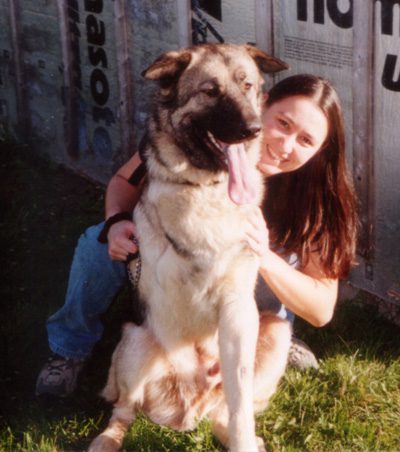 Looks like Luke could almost be my Brother. Except his opposite front leg is missing.
I thought I had it tough. This new pup pal of mine hit by by some driver in a car. Ouch!
Personally, I think he looks better as a member of the Tripawds club. I'm just sorry we missed meeting him while we were back North, closer to Canada.
This is what his nice person Jess had to say about my nice people…


I have a three-legged dog named Luke. He didn't have cancer, he was hit by a car and his right front leg was amputated. I'm so glad there are websites promoting amputation as an option, whatever the reason behind it. I think it's great you are traveling, if you come back to northern NY (close to Canada) please feel free to contact us!

Thanks for all the great work!
No … Thank you! We really do appreciate all the kind comments.