Dog Leg Amputation Seromas: What You Need to Know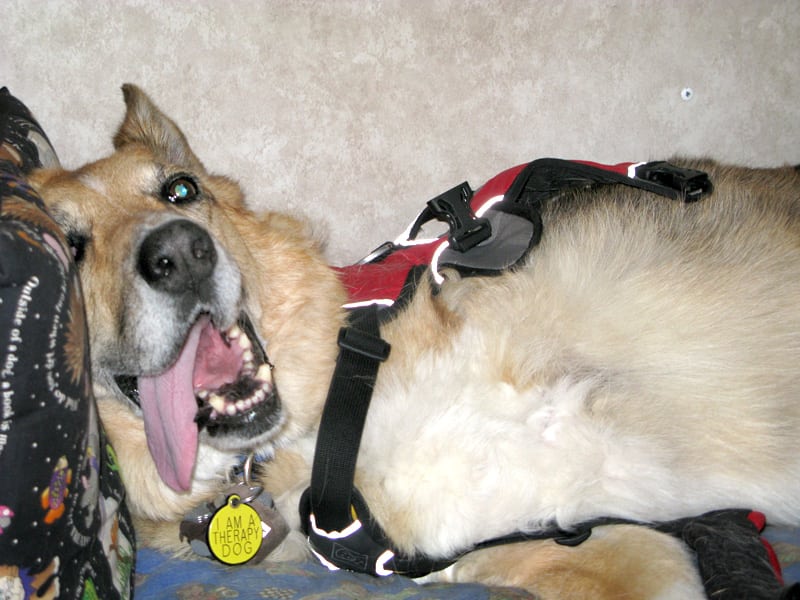 Here at Tripawds, we talk about Seromas a lot. But what exactly is a seroma? According to Michigan Veterinary Specialists,
"Seromas may occur at the surgical site. A seroma is an accumulation of fluid in the tissues. The body will usually absorb the fluid, but the fluid is sometimes drained if needed."
My new Tripawd buddy Titan wants you to know, if your dog is about to undergo amputation surgery, it's important that you know about seromas. They can occur anytime after a surgery like amputation, spaying, etc., but they are relatively harmless.
According to Northern California's Veterinary Surgical Associates:
If the region around the incision becomes progressively more swollen, your pet may have a seroma, which is an accumulation of fluid under the skin. This occurs most often with dogs that are very active immediately after surgery.
Titan and his mom have graciously sent us some photos of his really gnarly seroma (warning, these photos are kinda gross!). Lucky boy, he got it taken care of and everything is fine now and he's well on the road to recovery. Whew!