Caring for a Three Legged Dog or Cat
Tripawds is your home to learn how to care for a three legged dog or cat, with answers about dog leg amputation, and cat amputation recovery from many years of member experiences.
Learn how to help three legged dogs and cats in the forums below. Browse and search as a guest or register for free and get full member benefits:
Instant post approval.
Private messages to members.
Subscribe to favorite topics.
Live Chat and much more!


When To Spay Neuter (or Not?). Dr. Kay Helps Us Decide.

Read the original blog post
Add Reply
Add Topic
Once you deal with pet cancer you question everything about your pet's life. From their food to vaccines, we wonder about things that might have caused the cancer. Recent vet studies also give us something else to ponder: early spay neuter. Their findings conclude that early spay neuter can affect a pet's health, stamina, longevity -- and yes, potentially contribute to cancer.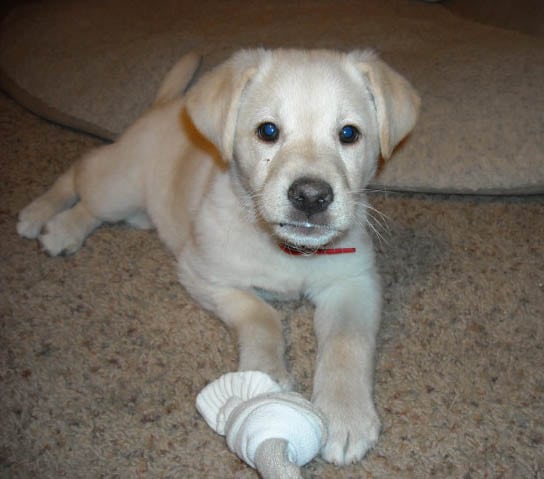 At last, the veterinary community in the U.S. is questioning the spay neuter mantra. But change is slow and we're so grateful for brave veterinarians who keep it in the spotlight. Our friend Nancy Kay, DVM, author of Speaking for Spot: Be the Advocate Your Dog Needs to Live a Happy, Healthy, Longer Life, is one such remarkable vet.
Why, If or When to Spay Neuter? That is the Question.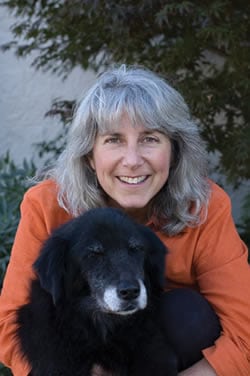 Vets have always told us that early spay neuter is key to preventing unwanted litters and a number of other health conditions. Most animal rescues won't even let us adopt a pet unless it's spayed or neutered. But did you know that in many European countries it's actually illegal to spay or neuter a pet? Europe just doesn't subscribe to the spay neuter dogma the way we do. And what's even more surprising is that European countries don't have the pet overpopulation problems that we do here in the U.S.
We asked Dr. Kay if she could help us examine when to spay neuter our pets, and in the following Q&A she does just that. We hope you find her insight as enlightening as we do.
Dr. Kay, your blog "Speaking for Spot" has loads of information about the pros and cons of early spay / neuter. Was there something that prompted you to start looking into this topic?
I was prompted to look into this after a few breed-specific studies (Rottweilers, Vizslas, Golden Retrievers, Labrador Retrievers, German Shepherds) pertaining to potential drawbacks to early spay/neuter came to light. The results were really remarkable.

For example, Golden Retrievers neutered before one year of age had a much higher incidence of cruciate ligament tears compared to those neutered after one year of age. The results really varied from breed to breed, so, rather than making "universal statements" about if and when to neuter, the studies emphasized the importance of one-on-one discussion with clients to help them decide what is the best course of action for their dogs.
You are a maverick when it comes to shaking up the vet world's perceptions about spay and neuter. What has the response been in the pet parent and veterinary community?
My sense is that that this has become a really hot topic. When I presented it at the North American Veterinary Conference this year, it was a standing room only crowd. Both veterinarians and dog owners seem to be really interested.
"Adopt Don't Shop" is the mantra for many modern pet parents. But most shelters and rescues won't release an animal until it's undergone spay/neuter. What's it going to take for this to change if we want to adopt a young, un-neutered/spayed animal? Do you see any progress on that front?
One of my biggest concerns is that pet savvy people will quit adopting from shelters and humane organizations because they want to have the freedom of choice in terms of when their dog is neutered.

In all honesty, I'm not sure what it's going to take other than time….. A question like this always makes me think of the level of owner responsibility in some European countries. For example, in Norway, it is illegal to neuter dogs- in order to do so, one must prove medical necessity.
If I have an un-neutered German Shepherd, Rottie, whatever, I'm going to get nasty looks at the dog park and may not even be allowed inside. What can we as pet parents do to promote the concept that early spay/neuter isn't all it's cracked up to be?
Just as with anything else, education is the key. When thoughtful conversation/dialogue substitutes for nasty looks or comments lots of progress can be made!
Any other parting thoughts for the Tripawds Nation?
If, when, and how to sterilize a responsibly cared for dog is no longer a simple decision. Just as with any medical decision making for your pet, it behooves us to step up to the plate as their medical advocates.
Recommended Reading About When to Spay Neuter
Spay Neuter Research in Speaking for Spot, Dr. Nancy Kay's blog
Dr. Kay's 12 Things to Expect from Your Vet
Speaking for Spot: Be the Advocate Your Dog Needs to Live a Happy, Healthy, Longer Life."
Pukka's Promise: The Quest for Longer-Lived Dogs by Ted Kerasote.

Schofield, WI
Member Since:
13 August 2015
Offline
Very interesting read and reinforces our decision to not neuter puppy Hank until he's at least 18 months old if even then.  He won't be a dog park dog but does get play dates with other dogs and most everyday with my Riley.  Not neutering, feeding him the best food we can afford (raw with Origen) and titres for vaccinations are the steps we are taking to keep him as healthy as we can.  Fingers crossed we can make a difference!
Bravo, I love how you're raising Hank! Keep up the great work and the rewards will be great. You guys are pawesome pet parents.

Germany
Member Since:
14 December 2016
Offline
Ok, since I just came from the vet I thought I'd ask how they handle things there. In addition, they have those TVs there where they run info screens and commercial tidbits and it said there "spay neuter your pet it can save them from cancer ". Huh. 
So I asked. They said they never ever do puppies as a general rule. Females definitely only after the first heat and males not before one year. Reason being, though, they want their bodies to get a chance to grow and reach adulthood and for females to have the uterus fully developed and 'contracted'. Not for cancer reasons officially. They did say, though, that spay neutering can REDUCE the risk of mast cell tumors and mammacarcinoms. But only after a certain age. 
Now since this is a very recognized clinic over here I am kind of assuming that this is prett much the standard of care in Germany. 
Thought this is interesting to share. 
Tina 
Guardian of Manni the Wonderdog. -Or was it the other way around?
Osteo and amputation in Dec 2015. Second, inoperable, primary osteosarcoma found in June 2017.
The end of our adventures came Dec 10, 2017. 2 years to the day.

Member Since:
15 December 2012
Offline
Thank you for including this very important topic. I did much research after Maggie died to see if I contributed anything to her getting cancer. Since her father had osteosarcoma at the same age as Maggie I was pretty sure it was genetic but I still felt I could help my future dogs. So I decided not to neuter my Hank until he was a year. Boy, the hassle of trying to leave him intact. I couldn't kennel him and had relatives give me a hard time about it. I did it anyway and also give good food, cut back on unnecessary vaccinations and don't use flea or tick meds. It's amazing how forward thinking Europe is. They also have strict breeding laws (or so I've read).  Keep up the good work of bringing these topics forward.
Penny, Blink, Hank and Angel Maggie
Good for you Penny! It takes a lot of guts to stand up against the norm, we send our 3-paws salute to you my dear! Your animals are so lucky to have you.
We're glad you enjoyed the topic.
I waited to spay the girls until they were 18  months.  I had this discussion with Dr. Boyer after getting them.  They wanted to spay at 6 months and I said no.  She agreed to consult our Oncologist that helped treat Sassy.  They agreed to wait til after they were a year because by then the growth plates would have closed on their own.  I waited a little longer. 
Their thing was the Mammary cancer increases more when females go through multiple heats.  I looked them straight in the eye and said which do they tend to survive better??? Osteo or Mammary?  They agreed to do what the Oncologist suggests.  My clinic is AAHA (think that is the abbreviation) certified so they pretty much follow all the guidelines for vaccinations.  Also don't add flea/tick meds i use my own essential oil spray and haven't had any problems (other than the dogs try to rub it off LOL). 
Bosch was a whole different story.  He wasn't neutered until 8 when he started to have prostrate problems and we got the girls.  He is healthy as a horse other than some arthritis.
Vaccinations every 3 years for the core stuff.  Thought about titres.   We would still have to do the rabies because of the law and with Snickers being a therapy dog she has to have them all. 
xoxoxo
Michelle & Angel Sassy
Sassy is a proud member of the Winter Warriors. Live long, & strong Winter Warriors.
sassysugarbear.tripawds.com
07/26/2006 - Sassy earned her wings 08/20/2013
05/04/2006 -  Bosch, Sassy's pal, earned his wings 03/29/19  fought cancer for 4 months.
"You aren't doing it TO her, you are doing it FOR her. Give her a chance at life."
Michelle GOOD FOR YOU! You stepped up to the plate, opened your vet's eyes and now other pet parents your vet sees will be well-informed about the downsides of early spay neuter. YAAAY!
I love the question you asked about survival rates between mammary cancer and osteosarcoma. PAWESOME!

London, UK

Member Since:
15 December 2015
Offline
There's also the question of what form of neutering to do, if you do choose to neuter. This seems to vary. My vet does vasectomies on the boy dogs, for example, as opposed to castration, which preserves the hormones, whilst preventing unwanted breeding. 
For girls, he does tubal ligations, or sometimes ovariectomies, but only ovariohysterectomy if there's a medical reason for it.
Meg, Mutt, aged around 13, adopted 31/12/2009. Sudden explosive right elbow fracture 06/12 (caused by IOHC), diagnosed with End Stage Arthritis 03/15, Total Elbow Replacement 08/15, problems with healing leading to skin graft & skin flap surgery, Chronic Infection leading to implant breakdown. Became a Tripawd 9th March 2016. 
Lives with Mum, Clare, watched over by Angel Pie and Angel Billie
My life as a MEG-A-STAR 



Yeah the girls had the ovariectomies.  Which means on their charts it is noted no hormones at all.  otherwise they start the heat cycle all over again.  That is what K-state did for them along with the gastropexy (tummy tack)
xoxoxo
Michelle & Angel Sassy
Sassy is a proud member of the Winter Warriors. Live long, & strong Winter Warriors.
sassysugarbear.tripawds.com
07/26/2006 - Sassy earned her wings 08/20/2013
05/04/2006 -  Bosch, Sassy's pal, earned his wings 03/29/19  fought cancer for 4 months.
"You aren't doing it TO her, you are doing it FOR her. Give her a chance at life."
I forgot to include this article by vet oncologist Dr. Sue Ettinger, about early spay/neuter link to cancer:
In a review of the studies that were used to make the recommendation for early spay/neuter, the evidence in favor of the practice was judged to be weak.

The article stated: "Due to the limited evidence available and the risk of bias in the published results, the evidence that neutering reduces the risk of mammary neoplasia, and the evidence that age at neutering has an effect, are judged to be weak and are not a sound basis for firm recommendations."
And a very recent article about two studies from UC Davis:
"For dogs weighing 43 pounds and over, [sterilization] at the age of 6 to 11 months correlated with a major increase in risk for one or more joint disorders." However, as with small-breed dogs, [sterilization] did not increase the risk of the cancer in any weight category.

New York, NY
Member Since:
24 March 2020
Offline
I subscribe to a newsletter, Dog Watch, put out by the Cornell University College of Veterinary Medicine.  This month's issue had an article about a "Large Study Addresses Dog-Neuter Debate", which I scanned below:
I'm including a link to the full article titled, "Assisting Decision-Making on Age of Neutering for 35 Breeds of Dogs: Associated Joint Disorders, Cancers, and Urinary Incontinence".  Here's the summary:
Neutering (including spaying) of male and female dogs in the first year after birth has become routine in the U.S. and much of Europe, but recent research reveals that for some dog breeds, neutering may be associated with increased risks of debilitating joint disorders and some cancers, complicating pet owners' decisions on neutering. The joint disorders include hip dysplasia, cranial cruciate ligament tear or rupture, and elbow dysplasia. The cancers include lymphoma, mast cell tumor, hemangiosarcoma, and osteosarcoma. In previous studies on the Golden Retriever, Labrador Retriever and German Shepherd Dog, neutering before a year of age was associated with increased risks of one or more joint disorders, 2–4 times that of intact dogs. The increase was particularly seen with dogs neutered by 6 months of age. In female Golden Retrievers, there was an increase in one or more of the cancers followed to about 2–4 times that of intact females with neutering at any age. The goal of the present study was to expand and use the same data collection and analyses to cover an additional 29 breeds, plus three varieties of Poodles. There were major breed differences in vulnerability to neutering, both with regard to joint disorders and cancers. In most cases, the caregiver can choose the age of neutering without increasing the risks of these joint disorders or cancers. Small-dog breeds seemed to have no increased risks of joint disorders associated with neutering, and in only two small breeds (Boston Terrier and Shih Tzu) was there a significant increase in cancers. To assist pet owners and veterinarians in deciding on the age of neutering a specific dog, guidelines that avoid increasing the risks of a dog acquiring these joint disorders or cancers are laid out for neutering ages on a breed-by-breed and sex basis.
There was a related article for mixed breed dogs, too -  titled "Assisting Decision-Making on Age of Neutering for Mixed Breed Dogs of Five Weights Categories: Associated Joint Disorders and Cancers".  Here's that summary:
The early neutering of male and female dogs and its relationship to an increased risk of joint disorders and some cancers has recently become a concern, raising questions about the standard practice in the U.S. and much of Europe of neutering by 6 months of age. A noteworthy recent finding from this center is that there are major breed differences with small-dog breeds generally showing little vulnerability to neutering compared with breeds of larger body size. These findings on purebreds raise questions for dog owners and veterinarians about mixed-breed dogs. The purpose of this study was to examine a sample of mixed breed dogs of five weight categories using the same veterinary hospital database and diagnostic criteria for joint disorders and cancers as used in the newly published paper on 35 breeds and previous papers on the Golden Retriever, Labrador Retriever, and German Shepherd Dog. The weight categories were <10 kg (739 cases), 10–19 kg (546 cases), 20–29 kg (992 cases), 30–39 kg (604 cases), and over 40 kg (258 cases). Males and females were analyzed separately, as were various ages at neutering. The joint disorders examined were hip dysplasia, cranial cruciate ligament tear or rupture, and elbow dysplasia. The cancers were lymphoma, mast cell tumor, hemangiosarcoma, and osteosarcoma. There was no significant increased occurrence of one or more cancers, compared with intact dogs, in any weight category. However, in the three categories of dogs weighing 20 kg or more, neutering before 1 year generally was significantly associated with risks of one or more joint disorders above that of dogs left intact, commonly to 3 times the level of intact dogs, with sex differences in the degrees of joint disorders associated with neutering. For the dogs in the two weight categories <20 kg, no increased risks were found for joint disorders. This information can be useful to dog caregivers in deciding on the age at which to neuter specific dogs, and for veterinarians offering guidance to pet owners.
Griffin lived an amazing life for 11 years! Diagnosed with osteosarcoma on March 17, 2020, Griffin's right forelimb was amputated on April 2, 2020. Ten days later he was running and playing fetch! Lung metastasis discovered in July 2020 did not slow down Griffin and he lived joyfully for the next 7 months, passing peacefully at home on February 11, 2021. https://griffin.tripawds.com

Member Since:
4 April 2019
Offline
Thanks for posting this Jerry. When Brownie was diagnosed I did alot of reading, and did read that early altering could lead to cancer. However, since Brownie was a rescue he did not get neutered until her was about 1.5 years. Today I was just thinking about when to have Kenzie altered. It's way to early now, but it will be coming. So I'm not sure what I'm going to do. Been thru cancer three times, and never want to go through it again....
My Beautiful Beloved Brownie was diagnosed with Osteosarcoma on February 26, 2019.  With all odds against him he lived an additional one year and eight days with amputation, love, and prayer.  I was honored to be his mom, and I have never been so proud!  He will live forever in my Heart!
04/01/2007 - 03/05/2020
"March Saint"
brownie1201 said
Thanks for posting this Jerry. 
Hee hee, that was Stacy!
Thank you Stacy, that's a great article. 
Nancy, I agree, the more we can do to not let cancer creep into our lives, the better. Kenzie is a lucky girl to have a momma who's so conscientious.
Forum Timezone:
America/Denver
Most Users Ever Online:
946
Currently Browsing this Page:
1
Guest(s)
Member Stats:
Guest Posters: 1255
Members: 17296
Moderators: 5
Admins: 3
Forum Stats:
Groups: 4
Forums: 24
Topics: 18432
Posts: 254251
©
Simple:Press
—