Once you deal with pet cancer you question everything about your pet's life. From their food to vaccines, we wonder about things that might have caused the cancer. Recent vet studies also give us something else to ponder: early spay neuter. Their findings conclude that early spay neuter can affect a pet's health, stamina, longevity — and yes, potentially contribute to cancer.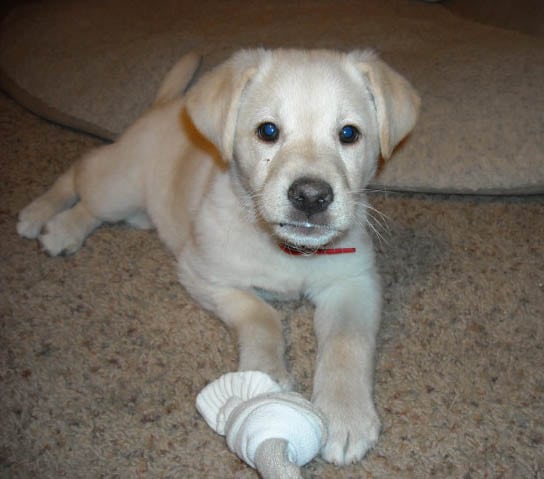 At last, the veterinary community in the U.S. is questioning the spay neuter mantra. But change is slow and we're so grateful for brave veterinarians who keep it in the spotlight. Our friend Nancy Kay, DVM, author of Speaking for Spot: Be the Advocate Your Dog Needs to Live a Happy, Healthy, Longer Life, is one such remarkable vet.
Why, If or When to Spay Neuter? That is the Question.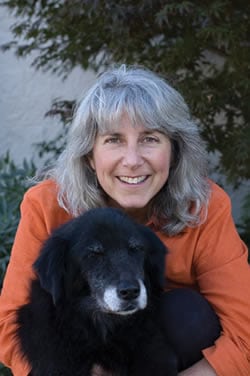 Vets have always told us that early spay neuter is key to preventing unwanted litters and a number of other health conditions. Most animal rescues won't even let us adopt a pet unless it's spayed or neutered. But did you know that in many European countries it's actually illegal to spay or neuter a pet? Europe just doesn't subscribe to the spay neuter dogma the way we do. And what's even more surprising is that European countries don't have the pet overpopulation problems that we do here in the U.S.
We asked Dr. Kay if she could help us examine when to spay neuter our pets, and in the following Q&A she does just that. We hope you find her insight as enlightening as we do.
Dr. Kay, your blog "Speaking for Spot" has loads of information about the pros and cons of early spay / neuter. Was there something that prompted you to start looking into this topic?
I was prompted to look into this after a few breed-specific studies (Rottweilers, Vizslas, Golden Retrievers, Labrador Retrievers, German Shepherds) pertaining to potential drawbacks to early spay/neuter came to light. The results were really remarkable.

For example, Golden Retrievers neutered before one year of age had a much higher incidence of cruciate ligament tears compared to those neutered after one year of age. The results really varied from breed to breed, so, rather than making "universal statements†about if and when to neuter, the studies emphasized the importance of one-on-one discussion with clients to help them decide what is the best course of action for their dogs.
You are a maverick when it comes to shaking up the vet world's perceptions about spay and neuter. What has the response been in the pet parent and veterinary community?
My sense is that that this has become a really hot topic. When I presented it at the North American Veterinary Conference this year, it was a standing room only crowd. Both veterinarians and dog owners seem to be really interested.
"Adopt Don't Shop" is the mantra for many modern pet parents. But most shelters and rescues won't release an animal until it's undergone spay/neuter. What's it going to take for this to change if we want to adopt a young, un-neutered/spayed animal? Do you see any progress on that front?
One of my biggest concerns is that pet savvy people will quit adopting from shelters and humane organizations because they want to have the freedom of choice in terms of when their dog is neutered.

In all honesty, I'm not sure what it's going to take other than time….. A question like this always makes me think of the level of owner responsibility in some European countries. For example, in Norway, it is illegal to neuter dogs- in order to do so, one must prove medical necessity.
If I have an un-neutered German Shepherd, Rottie, whatever, I'm going to get nasty looks at the dog park and may not even be allowed inside. What can we as pet parents do to promote the concept that early spay/neuter isn't all it's cracked up to be?
Just as with anything else, education is the key. When thoughtful conversation/dialogue substitutes for nasty looks or comments lots of progress can be made!
Any other parting thoughts for the Tripawds Nation?
If, when, and how to sterilize a responsibly cared for dog is no longer a simple decision. Just as with any medical decision making for your pet, it behooves us to step up to the plate as their medical advocates.
Recommended Reading About When to Spay Neuter
Spay Neuter Research in Speaking for Spot, Dr. Nancy Kay's blog
Dr. Kay's 12 Things to Expect from Your Vet
Speaking for Spot: Be the Advocate Your Dog Needs to Live a Happy, Healthy, Longer Life.â€
Pukka's Promise: The Quest for Longer-Lived Dogs by Ted Kerasote.