Caring for a Three Legged Dog or Cat
Tripawds is the place to learn how to care for a three legged dog or cat, with answers about dog leg amputation, and cat amputation recovery from many years of member experiences.
JUMP TO FORUMS ↓
Join The Tripawds Community
Learn how to help three legged dogs and cats in the forums below. Browse and search as a guest or register for free and get full member benefits:
Instant post approval.
Private messages to members.
Subscribe to favorite topics.
Live Chat and much more!
(0

votes)
Learn Tripawd Pain Management Tips with Dr. Downing on 11/11/20
Read the original blog post
Add Reply
Add Topic
Jumping into the three-legged life sometimes means taking a crash course to learn Tripawd pain management methods. Your education begins on Wednesday, November 11 with a free Zoom webinar featuring veterinary pain management expert Dr. Robin Downing.
Class is in Session! Learn Tripawd Pain Management Tips with Dr. Robin Downing
On Wednesday, November 11 we are thrilled to present one of the vet community's most acclaimed pain management experts, Dr. Robin Downing, DVM, MS (Bioethics), DAIPM, DACVSMR, CVPP, CCRP.
Is Your Pet in Pain? Get Pain Management Tips with Dr. Robin Downing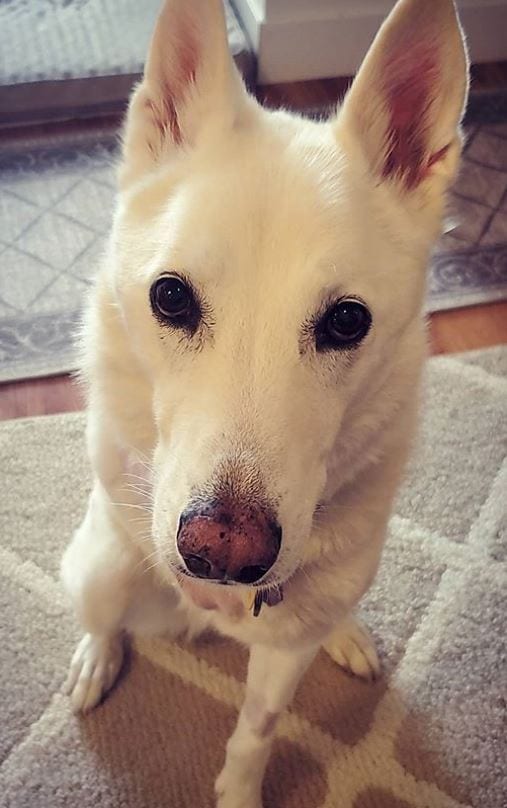 Join us for an important Zoom webinar that can make a real difference in your Tripawd's quality of life!
Date: November 11, 2020
Time: 1 pm Eastern / 10 am Pacific
Register to receive Call Details
During the first 30 minutes of our discussion with Dr. Downing, she will help us learn Tripawd pain management tips, like the ins and outs of recognizing pain signals . Then she will discuss the newest evidence-based ways to treat pet pain. Here's a summary:
What You Will Learn
Is your pet in pain?
How to tell when a dog or cat is in pain. Get to know the most common pain signals for each species.
How do we know the difference between pain signals and medication side effects?
Learn the newest/most effective pain management protocols for amputee dogs and cats. Dr. Downing will share how pet pain management can differ from country to country.
How do we advocate for our pets for better pain control?
Learn the best way to effectively communicate your Tripawd pain signals with your pet's vet team.
If time permits, we may also discuss:
Assessing pain in aging Tripawd cats and dogs.
How to decrease the toll that life on three legs takes on our Tripawd dogs and cats.
Join Ask the Expert Q & A
Dr. Downing will also answer pre-submitted questions from registered meeting attendees!
Register Here:
Meet Our Expert, Dr. Robin Downing
As one of many Tripawds members like Tripawd Akeela discovered, Dr. Downing is one of the world's best veterinary pain management experts. We are so fortunate she is sharing her knowledge with the Tripawds community!
Dr. Downing is the 2020 recipient of the prestigious American Veterinary Medical Association's Bustad Companion Animal Veterinarian of the Year Award. The award is one of veterinary medicine's highest honors, recognizing the outstanding work of veterinarians in protecting and promoting the human-animal bond.
She is the founder, owner and medical director of the Downing Center for Animal Pain Management, and the owner and medical director of AAHA-accredited Windsor Veterinary Clinic, both in Windsor, Colo.
In 2005, Dr. Downing became only the third veterinarian in the world to become credentialed as a diplomate in the American Academy of pain management . She went on to create the International Veterinary Academy of pain management , the first interdisciplinary pain management organization in veterinary medicine, and to help develop the credential of Certified Veterinary Pain Practitioner. She is also a diplomate of the American College of Veterinary Sports Medicine and Rehabilitation.
Get to know her in our Tripawds Pain Management Article Series.
Hey everypawdy. Did you know that this is your chance to ask Dr. Downing your specific pain management question? The show is this Wednesday. 
We are only opening this up to registered Tripawds members so please take advantage of this HUGE opportunity! 
Your questions can be about anything related to caring for your Tripawd, no matter what life stage they are in. We would love community participation. Thanks!
Hey @barlson3legs, it looks like you are registered and ready to go. Yay! Got a question for Dr. Downing?
Hey everypawdy, please consider posting your Tripawds pain management , fitness and rehabilitation therapy questions HERE for Dr. Downing. The show is tomorrow!

Oakland, CA
Member Since:
20 December 2008
Offline
Hey Dr. Downing,
We are wondering what you think of alternative pain management modalities, such as cold laser, acupuncture, Assisi loop, stem cell injections, etc. We tried all of these and found that none of them seemed to work for our dogs, who were all experiencing chronic pain due, in large part, to arthritis.
I wonder if these modalities work better with acute pain vs the kind of chronic pain that can result from being a long-term tripawd?
thank you!
Woohoo! Tripawds Rule!
Regulator of the Oaktown Pack, Sheriff of the Oaktown Pawsse, Founding member and President of the Tripawd Girldogs With 2 Names ROCK Club, and ... Tripawd Girldog Extraordinaire!
Awesome, We are so glad.  Barley's left hind leg was amputated 14 days ago, we've been leash walking in yard for potty breaks. She's able to relieve herself now with minimal leash help.  She's off the gabapentin 300mg BID, and on Carprofen 75 mg BID. She's an 11 YO happy 75# girl. She is doing well, eating well. Chemo started yesterday. So far no V/D. She's perky and circles a little before she settles, but seems comfortable.  What is fair for getting her out if she is ready. We drove her to park today and let her out for 10 min as that made her happy. 
Pawesome questions! Anypawdy else? Show starts in less than 1 hour!
barlson3legs said
Show is about to start and i haven't received any call info? Can anyone help?

  
Oh no! I'm so sorry. We did ask your question though, so when the webinar is posted live you will get to hear her response. We apologize for the technical glitch!
Forum Timezone:
America/Denver
Most Users Ever Online:
946
Currently Browsing this Page:
1
Guest(s)
Member Stats:
Guest Posters: 1200
Members: 15428
Moderators: 2
Admins: 3
Forum Stats:
Groups: 4
Forums: 23
Topics: 17680
Posts: 246085
©
Simple:Press
—