Jumping into the three-legged life sometimes means taking a crash course to learn Tripawd pain management methods. Your education begins on Wednesday, November 11 with a free Zoom webinar featuring veterinary pain management expert Dr. Robin Downing.
Class is in Session! Learn Tripawd Pain Management Tips with Dr. Robin Downing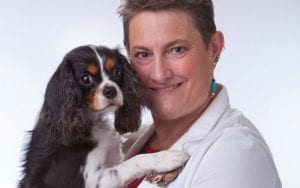 On Wednesday, November 11 we are thrilled to present one of the vet community's most acclaimed pain management experts, Dr. Robin Downing, DVM, MS (Bioethics), DAIPM, DACVSMR, CVPP, CCRP.
Is Your Pet in Pain? Get Pain Management Tips with Dr. Robin Downing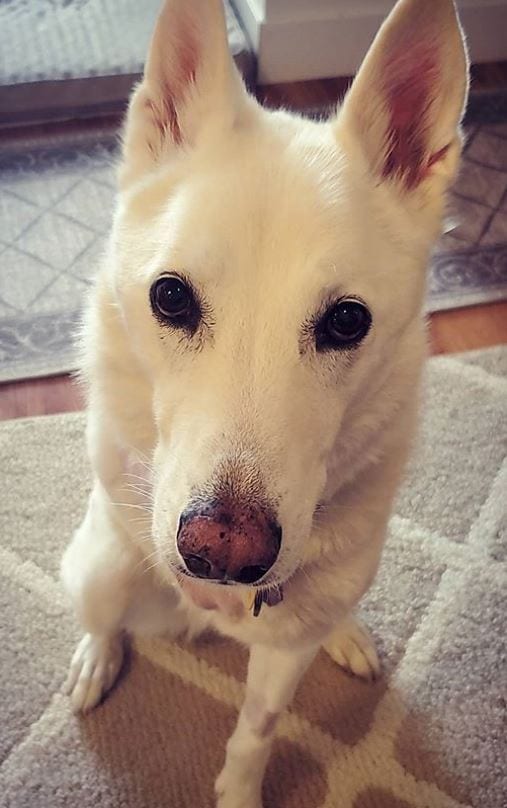 Join us for an important Zoom webinar that can make a real difference in your Tripawd's quality of life!
Date: November 11, 2020
Time: 1 pm Eastern / 10 am Pacific
Register to receive Call Details
During the first 30 minutes of our discussion with Dr. Downing, she will help us learn Tripawd pain management tips, like the ins and outs of recognizing pain signals. Then she will discuss the newest evidence-based ways to treat pet pain. Here's a summary:
What You Will Learn
Is your pet in pain?
How to tell when a dog or cat is in pain. Get to know the most common pain signals for each species.
How do we know the difference between pain signals and medication side effects?
Learn the newest/most effective pain management protocols for amputee dogs and cats. Dr. Downing will share how pet pain management can differ from country to country.
How do we advocate for our pets for better pain control?
Learn the best way to effectively communicate your Tripawd pain signals with your pet's vet team.
If time permits, we may also discuss:
Assessing pain in aging Tripawd cats and dogs.
How to decrease the toll that life on three legs takes on our Tripawd dogs and cats.
Join Ask the Expert Q & A
Dr. Downing will also answer pre-submitted questions from registered meeting attendees!
NOTE: Live Webinar has passed. Sign up below to receive recording link.
Register Here:
Meet Our Expert, Dr. Robin Downing
As one of many Tripawds members like Tripawd Akeela discovered, Dr. Downing is one of the world's best veterinary pain management experts. We are so fortunate she is sharing her knowledge with the Tripawds community!
Dr. Downing is the 2020 recipient of the prestigious American Veterinary Medical Association's Bustad Companion Animal Veterinarian of the Year Award. The award is one of veterinary medicine's highest honors, recognizing the outstanding work of veterinarians in protecting and promoting the human-animal bond.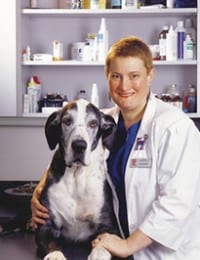 She is the founder, owner and medical director of the Downing Center for Animal Pain Management, and the owner and medical director of AAHA-accredited Windsor Veterinary Clinic, both in Windsor, Colo.
In 2005, Dr. Downing became only the third veterinarian in the world to become credentialed as a diplomate in the American Academy of Pain Management. She went on to create the International Veterinary Academy of Pain Management, the first interdisciplinary pain management organization in veterinary medicine, and to help develop the credential of Certified Veterinary Pain Practitioner. She is also a diplomate of the American College of Veterinary Sports Medicine and Rehabilitation.
Get to know her in our Tripawds Pain Management Article Series.