Got questions about prosthetics for Tripawds? This webinar series has answers! Join us for two free webinars about artificial limbs for dogs and cats starting Wednesday, November 4!
Get Facts About Prosthetics for Amputee Pets
On Wednesday, November 4th and 18th, renowned veterinary surgeon Dr. Sherman Canapp will share the facts about artificial limbs for dogs and cats.
Sponsored by Dive Design, creators of Bionic Pets braces and prosthetics, this two-part FREE webinar series is for veterinarians and Tripawd parents alike. It is RACE approved with 1 CE unit for veterinary professionals.
Part 1: FREE Webinar Launches! Wednesday November 4th at 6pm Eastern
Register here and join Dr. Canapp for a look into the world of caring for your three-legged dog or cat through the lens of an orthopedic surgeon. You will learn:
the fitting and application of custom prosthetics
a step by step process case study
other ways to keep a Tripawd healthy. A nutraceutical and rehabilitation plan will be shared. Regenerative medicine options like stem cell therapy will also be discussed. And more!
Take plenty of notes! Because all viewers will have until November 16th to watch the webinar for CE credit if applicable. After watching, submit any questions to Dr. Canapp's team for the Q&A in part two.
Part 2: Dr. Canapp Answers Your Questions About Prosthetics for Tripawds, Live! Wednesday November 18th
Tune in for a lively discussion for the second part of this pet prosthetics webinar. Dr. Canapp will answer viewer questions and take any other live questions if time allows!
Learn What Makes Pet Prosthetics Successful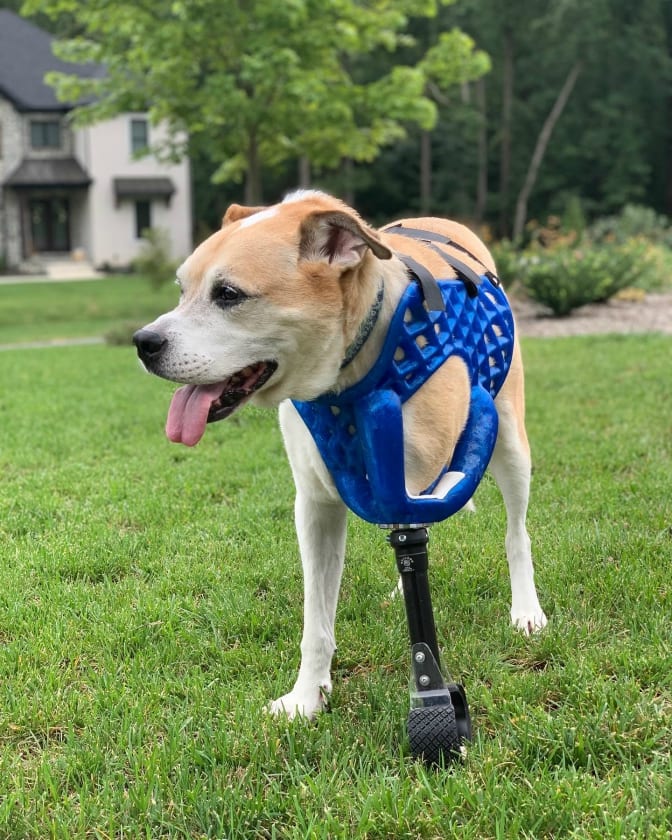 Tripawds can live a rich life on three legs. But for dogs and cats who can wear a prosthetic, that life can be even better. The odds of success go way up when the prosthetic process is handled by veterinary experts. Dr. Canapp and his team are sharing this information with the Tripawds community so more pets can enjoy prosthetic success!
In this free webinar series you will learn pet prosthetic facts like:
what makes a pet prosthetic successful? how much training is needed?
what do prosthetics for Tripawds cost?
which Tripawds are good candidates for a prosthesis?
what to look for in a veterinarian if you want a prosthesis for your pet
what to expect if you order a prosthetic for your pet
and more!
Meet Our Expert, Dr. Sherman Canapp
Dr. Canapp practices orthopedic surgery and sports medicine at the Veterinary Orthopedic & Sports Medicine Group (VOSM) in Annapolis Junction, MD. He is Chief of Staff. His extensive vet background includes: Diplomate of the American College of Veterinary Surgeons and Diplomate of the American College of Veterinary Sports Medicine and Rehabilitation. He is certified in Canine Rehabilitation and was elected as the founding president of the American Association of Rehabilitation Veterinarians (AARV).