What a joy to get this Tripawd Tuesday story about Anniston, a beautiful Tripawd rescue pup. You'll give her a big 3-paws up when you see how Caitlin Caulfield helped her leave the mean streets and give this special girl the family she deserves. Enjoy!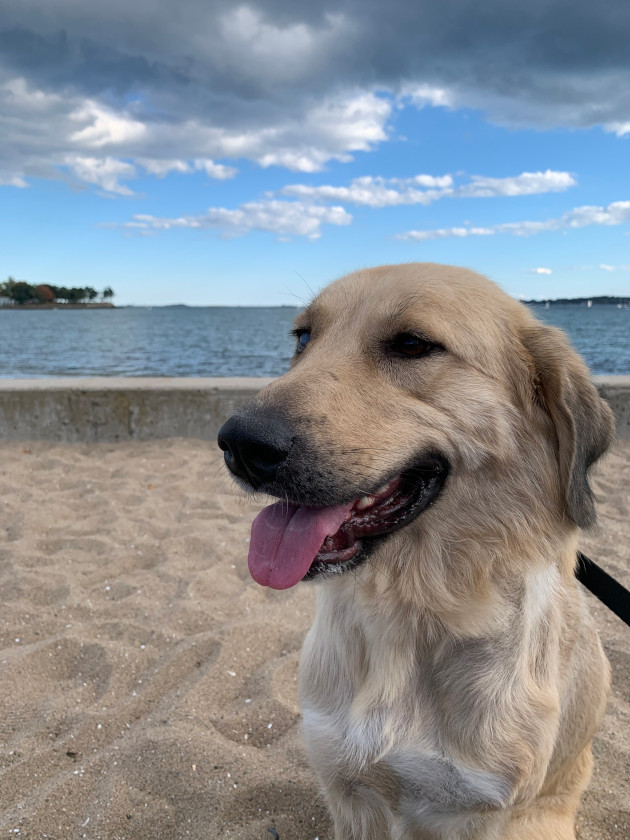 Anniston Finds Her Way Home
Anniston is a lovely 3 year old Labrador retriever and Anatolian shepherd mixed breed who hails from Tennessee.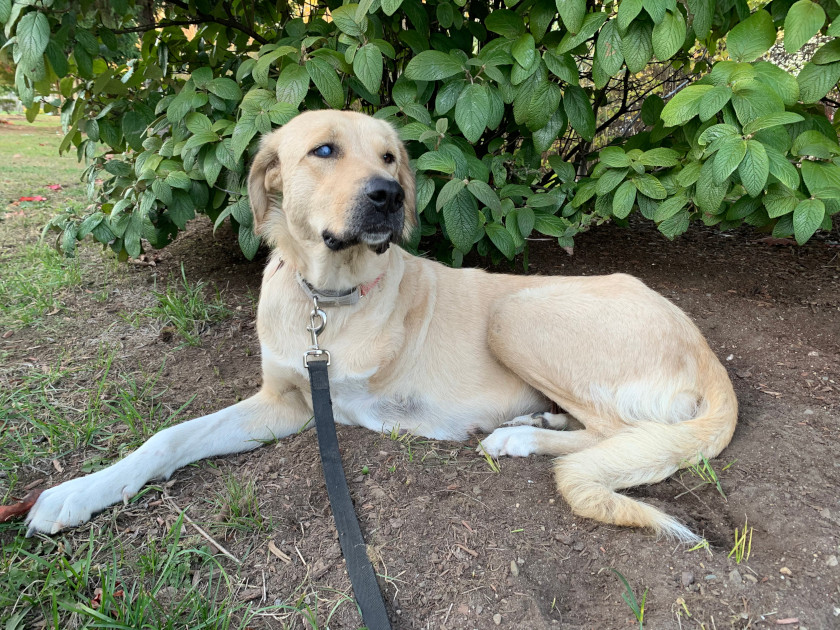 She has not had an easy life. Anniston was abandoned on the streets of Tennessee and was hit by a car in June. Thankfully, she was rescued by the amazing people of McNairy County Humane Society who got her the care she needed.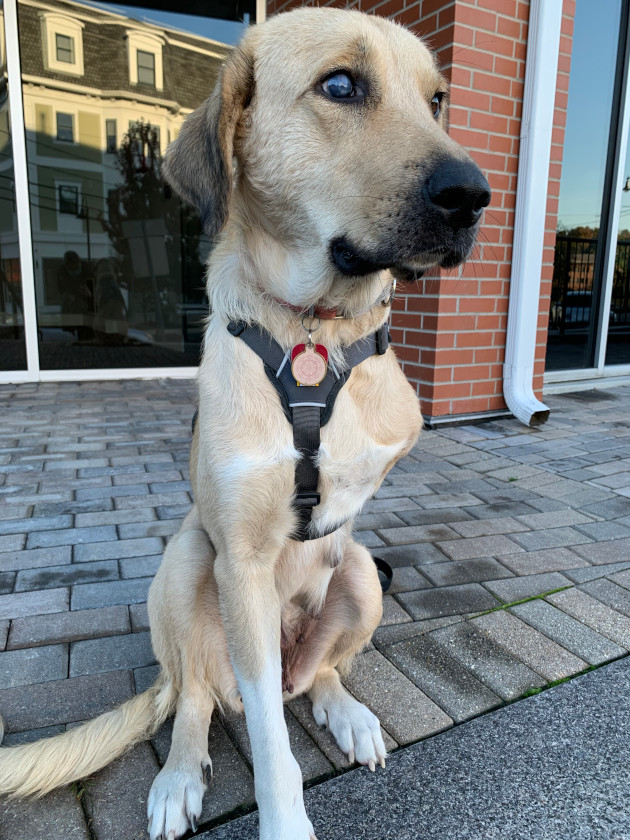 Due to the accident, she lost her front leg and also became blind in one eye. And if that weren't enough, when the vet was checking her blood work prior to amputation, she found out Anniston was pregnant as well! Anniston had 12 healthy puppies in August, who were all adopted out to great families.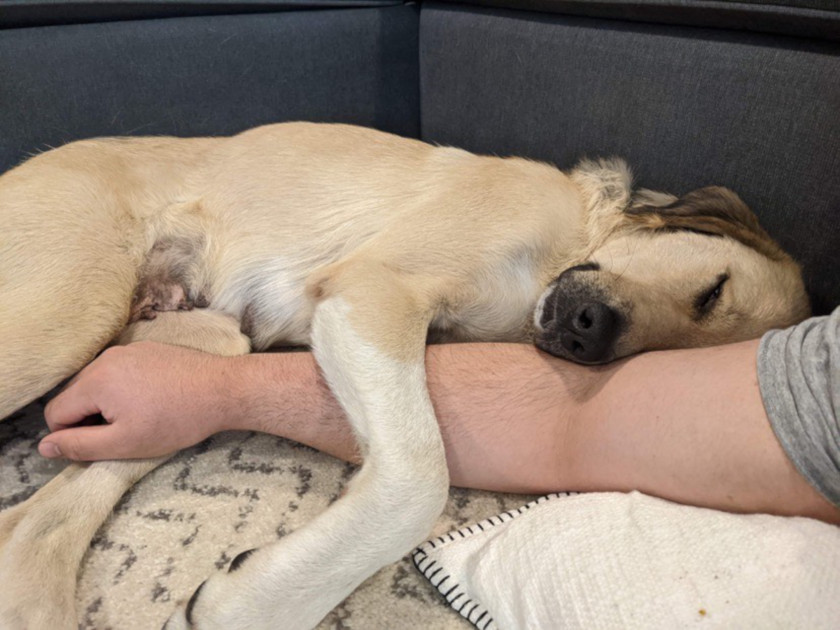 She's Overcoming Her Fears and Getting Stronger
We were lucky enough to adopt Anniston in September and she is now living her best life in Massachusetts. She is the sweetest and most well-mannered dog ever!! You would never guess that she has experienced the trauma she has in her short 3 years of life!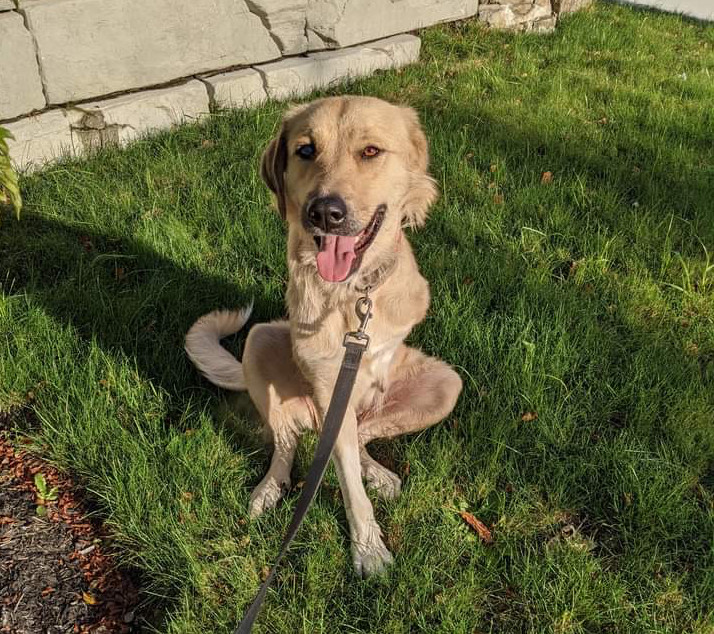 She is only 4 months out from the accident and she is getting along great on only 3 legs. She still has some anxiety and is scared of a lot of things, but she is overcoming her fears each and every day.
Anniston loves asking everyone and anyone to pet her by sitting next to them and pawing at them.
She also loves to dig and then lay in the hole she has created!
And with the life she has had to endure, how can I really tell her no?
She is our little miracle! We love her so much!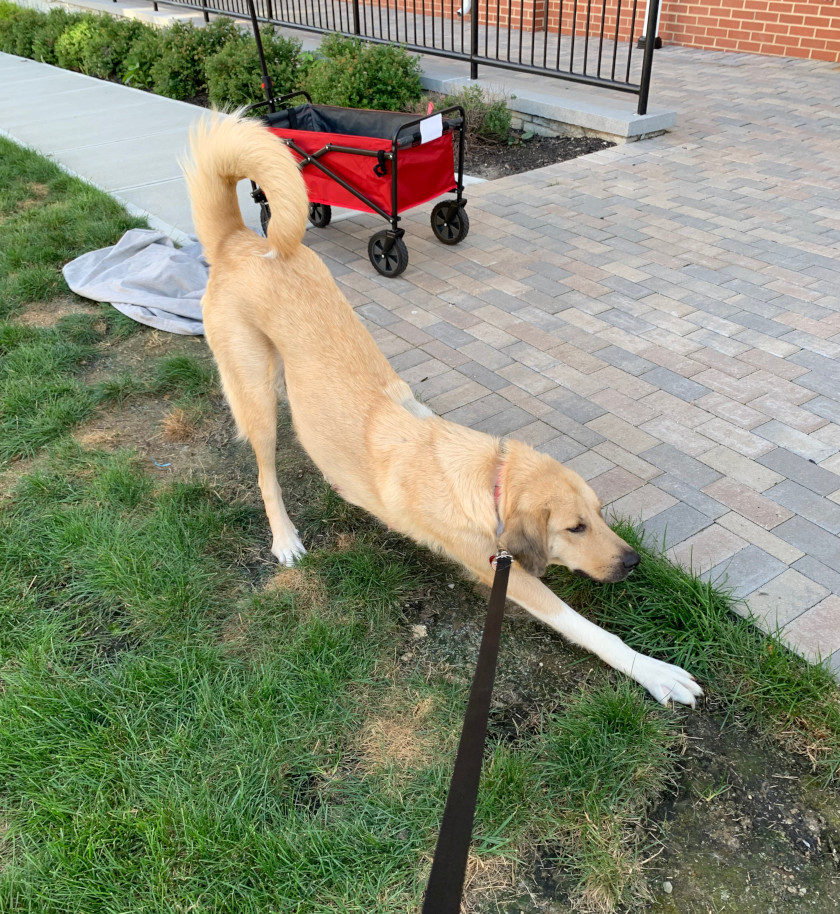 You can follow Anniston's adventures
on instagram @annistonthetripod
Get Your Hero Featured in Tripawd Tuesday
Share your three-legged hero's story with the world! Send your Tripawd Tuesday shout-out now. Each Tuesday is the best way to celebrate Tripawd amputee pets from around the world. Enter for a chance to be "Tripawd of the Week." Just share your story in a few words and you're in!
Whether you are a bonafide registered Tripawds member, or part of our Facebook, Twitter and Instagram communities, we want to tell the world about your three-legged cat or dog.
Send Your Tripawd Tuesday Story in 3 easy steps:
In a short paragraph or two (or longer if you'd like!), describe your three-legged hero's story. Share a photo, video or both.
Got a Tripawds Forum topic and/or Tripawds blog that you started? Be sure to include that link too! Of course let us know any social media handles that feature your Tripawd.
Then send your story to us

via email,

Facebook Messenger, or direct message us on

Twitter

or Instagram

@TripawdsCommunity.
We want publish a new Tripawd story each week. It's time for yours to get featured!