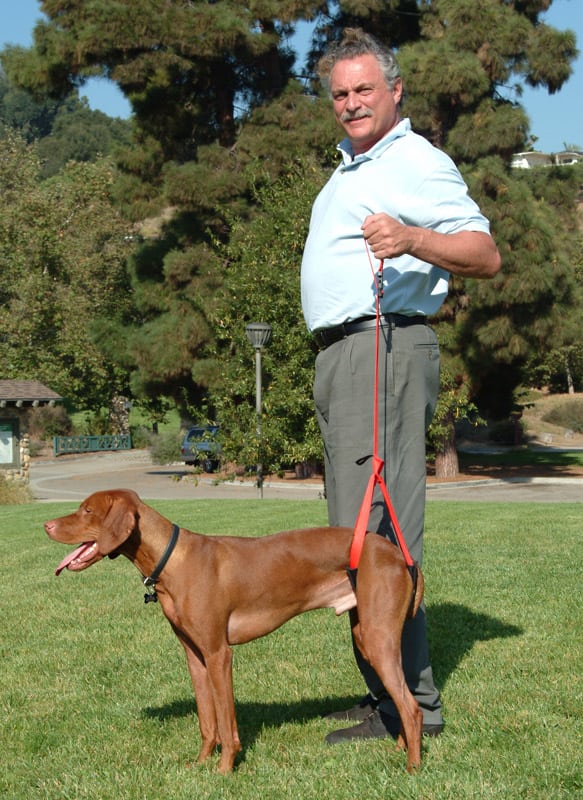 I don't care much for big cities. But I was certainly glad to meet Arnie Costell – owner of Watson's Pet Products – when we were in Los Angeles. Arnie loved his senior dog Watson so much, he developed the Bottom's Up Leash to help him walk.
Watson was nearly 18 years old at the time and had developed a condition that seriously affected his mobility. The Bottom's Up Leash enabled Arnie to walk Watson with ease for both of them.
I figured this could come in quite handy for rear leg amputees like my friend Sami. So we met with Arnie to learn about the leash, then hooked up with Sami to give it a try.