This is part two in a series about our tour of Colorado State University's Animal Cancer Care Center. Don't miss part one and part three.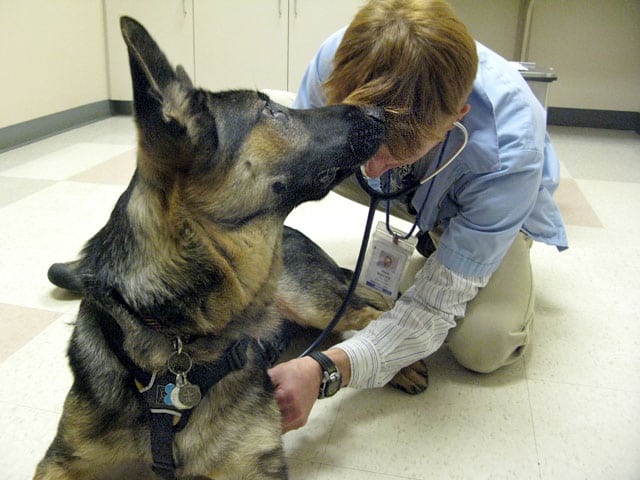 Until you've had a close family member diagnosed with cancer, chances are you've probably never been acquainted with the world of clinical trials. For many Tripawd pawrents, the first time we heard about clinical trials was when our beloved dog was diagnosed with bone cancer.
During our visit to Colorado State University's Animal Cancer Center, we were introduced to the variety of clinical trials they are conducting. Clinical trails help doctors in the medical and veterinary fields investigate methods to improve detection and treatment of cancer, as well as improve the quality of care each patient receives. This could mean a dog would get a new drug, radiation or other treatment or new diagnostic test.
To set the record straight, we want to start this article by informing readers that the CSU Animal Cancer Center does not cause cancer in healthy dogs and then study it.
Instead, the researchers at the ACC study the naturally occurring tumors in pets that come to the hospital for treatment. Tumors that occur in pets naturally are a much more realistic and powerful model to study. The well being and quality of life of the patient is the foremost goal of the oncology team at CSU.
One example of research projects at ACC is tissue archiving. Owners are asked if ACC clinicians can archive a blood sample and some of the tumor tissue removed during surgery; tissue that would otherwise be discarded. They pretty much all say yes! This tissue becomes a very valuable resource for developing new diagnostic tests and drugs.
Another example of research at the ACC are the Clinical Trials. Owners are given this option in addition to standard of care treatment options.
According to Dr. Hardy, "The Animal Cancer Center at Colorado State University typically has approximately 20 ongoing clinical trials for various tumor types at any one time. These studies help doctors in the medical and veterinary fields investigate methods to improve detection and treatment of cancer, as well as improve the quality of care each patient receives. There are requirements to participate in a clinical trial, which may include frequent visits to the Veterinary Teaching Hospital at CSU. For this reason, a financial bill reduction is offered to the owner as a thank you. Clinical trials are a great way to offer cutting edge therapies while reducing costs for owners and helping our researchers advance cancer care."
What's a Clinical Trial?
Clinical trials are studies that evaluate the effectiveness of a new treatment for a disease like osteosarcoma. Typically conducted at veterinary teaching hospitals, clinical trials begin once an experimental new drug or treatment has been tested for safety in laboratory animals, and has demonstrated some level of benefit for patients.
According to the Perseus Foundation's excellent "Clinical Trial Handbook," (click here to download in PDF form), clinical trials are conducted at four distinct phases. In each phase, scientists seek answers to questions like: What is the correct dosage and use of the treatment? Does the new treatment have anti-cancer effects (i.e., does it shrink tumors)? How does the new treatment compare with existing ones? And finally, they test the new treatment against at least two established treatment regimens, by randomly assigning each one to a given group of patient.
Why Participate?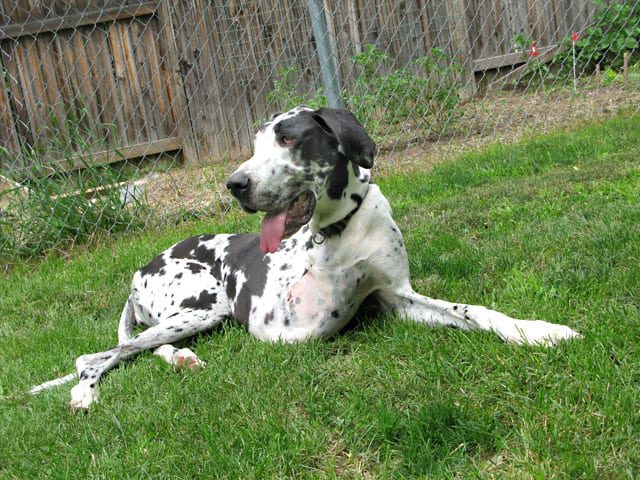 Cancer in dogs tends to mirror the behavior of cancer in humans, especially osteosarcoma and soft-tissue sarcoma. Drugs and therapies for these cancers that have proven to be beneficial for humans, have also gone on to help our dogs too. And, vice versa. In fact, typically treatments that are available for humans have first been proven beneficial in dogs with similar diseases, often through clinical trials.
As awful as cancer is, at least some comfort can be found in knowing that by participating in a clinical trial, your Tripawd cancer warrior is helping to advance cancer research, and ultimately, find a cure to this terrible disease.
Esther, pawrent to a local Great Dane Tripawd named Athena who is currently participating in the Gene Therapy clinical trial at the Animal Cancer Center, concurs.
"I would recommend anyone eligible for the clinical trial to go for it, it not only helps the pet, it also furthers research on this kind of cancer in humans and pets."
In addition to the feel-good factor, pawrents who agree to participate in a clinical trial for their Tripawd can benefit from financial assistance offered by the research institution and/or trial sponsor. Oftentimes, thousands of dollars can be saved by agreeing to participate.
But as the saying goes, there's no free lunch. Clinical trial participation demands stringent adherence to rules set forth by the researchers. Most times, not even an aspirin can be given to the patient without permission from the research team. Many trials require that patients live close enough for multiple follow up visits. Finally, most trials require a necropsy to performed on the dog at the time of his death, for research purposes.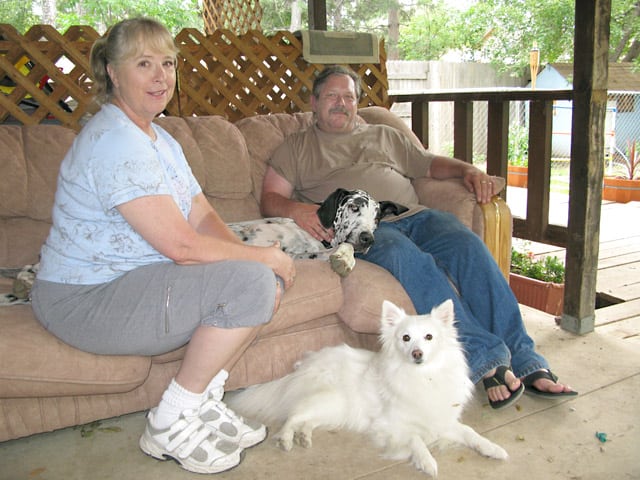 With the Gene Therapy clinical trial that Tripawd Athena is participating in, it required her to endure a battery of tests before undergoing amputation. Throughout these tests, she had to stay heavily medicated for almost two weeks, to manage the excruciating pain from the tumor in her leg. Her Mom Esther looks back on that time and says,
"One of the hardest things we dealt with during the clinical trail was waiting 10 days for the amputation, she was loaded up on pain meds and clearly did not feel good.

There were times I was sorry we made the choice because of her pain, but I'm confident it was a good choice and because it gives her a better prognosis. It was worth it."
As you can see, there are benefits and drawbacks to participating in a clinical trial. If you are interested in learning more, download the Perseus Foundation's Clinical Trials Handbook, and ask others who have been there in our "Treatment and Recovery Discussion Forums" for dogs with cancer and undergoing amputation.
Also, check out our Dog Cancer and Amputation Resources Page, which  lists current clinical trials underway at veterinary teaching hospitals around the country.
If you think you want to participate, and you happen to live near the CSU Animal Cancer Center, take a look at this list of current dog cancer clinical trials available. Scroll down for the list of trials that are currently available for dogs with osteosarcoma.