It's here! Today is 3/3, and to celebrate we have a beautiful Tripawd Awareness Day story for you!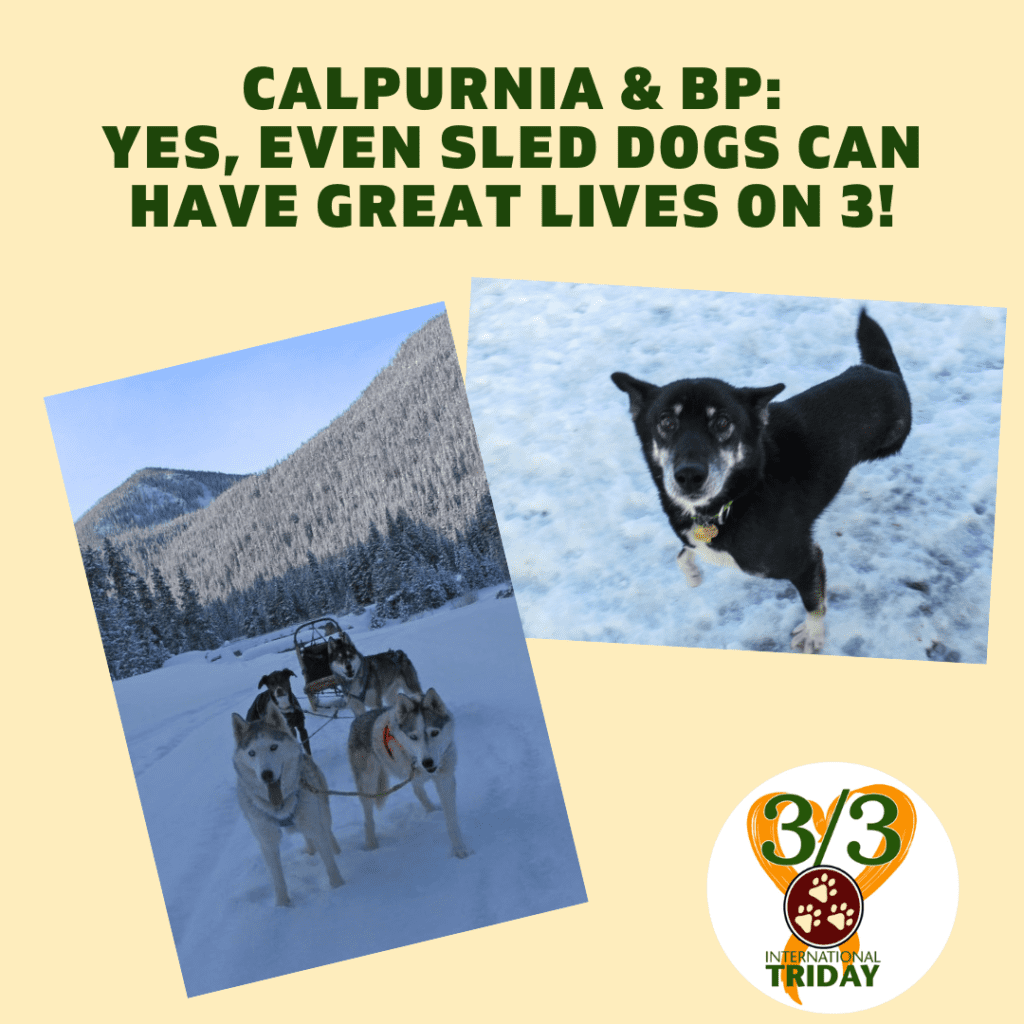 We are so pleased to share the story of Calpurnia the three-legged Husky. She was one of the first members of the Tripawds community. Today, we are still great friends with her mom and dad. Cali's mom sent this Tripawd Awareness Day story to celebrate her beautiful angel dog's legacy. And she also honors her second Tripawd sled dog, BP, who is loving life and doing great on the team.
We hope you enjoy their three-legged love story as much as we do!
Working Dogs: Our Tripawd Story
by TC Wait
It all started with Calpurnia. Cali was our athletic, sassy, regal lead dog of our recreational sled dog team. She took her job very seriously. Even at the age of 12, was quite capable of leading our team hundreds of miles through the snow each winter.
When we noticed a lump on Calpurnia's right front elbow, we followed up with the veterinarian to learn that it was a spindle cell sarcoma. Not readily metastasized, but locally very invasive. And not in a location where it could be successfully removed.
We were lost as to our options.
Our girl was quite active and happy. What would treatment do to her spirit, and her status in the pack of sled dogs that we call family? Is it fair to an older dog to amputate a leg? Will she be able to run in the team again (something she lives to do)?
For a while, we tried to treat the cancer with chemotherapy. That may have slowed the growth some. But ultimately we were left with fewer and fewer choices until it became the choice of amputation or euthanasia. Somewhere along the line, a co-worker mentioned a blog that a couple were doing about their dog's amputation. She shared the link and I was soon reading about Jerry.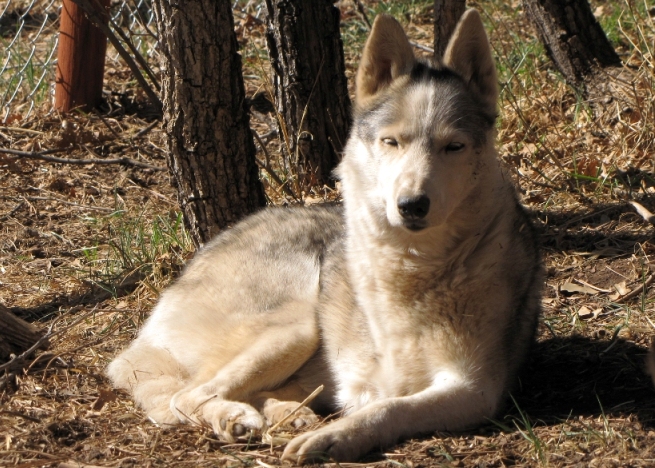 I remember looking for other canine athletes that had gone through amputation, and not really finding much about it. I reached out to Rene and Jim (Jerry's people) to ask questions. I was really surprised at the speedy response and support that I received. I finally decided to go forward with amputation with the caveat that if it didn't work, euthanasia would be left on the table.
Cali recovered quickly
We found a wonderful surgeon specialist who further calmed my nerves with her patience and straight-shooting nature. Cali had her front right leg amputated at the shoulder in September 2007. To our great relief, we found that Cali recovered quickly and soon learned the ropes of the tripawd hop. Her status in the pack never waivered, and it was soon apparent that she was NOT ready for a retired life as a house dog.
Two months after her amputation, Calpurnia was back in harness competing in Canicross (where a dog helps power a trail runner) events. By December, she was leading small teams for 3-4 miles through the snow.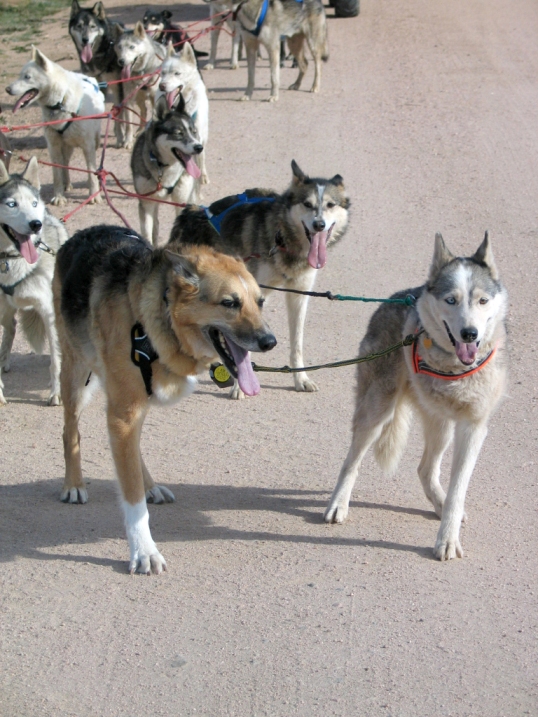 In the spring of 2008, Calpurnia was lucky enough to actually meet Jerry and his humans on the Colorado Trail at the top of Kenosha Pass. It was love at first sight. Jerry and Calpurnia SWOONED for each other, beginning fantastic friendship. Calpurnia even taught Jerry "the ropes" where he tried his hand at being a working sled dog.
Over the next several years, Calpurnia continued her sled dog life.
She traveled to Alaska to live every sled dog's dream of running in a team across the frozen northland where thousands of sled dog paws have traveled before. Cali lived to the ripe old age of 16 before passing away peacefully in her sleep under the kitchen table on her favorite dog bed in late May 2011.
Calpurnia taught us about resilience, tenacity, and that overcoming obstacles is about patience, time and desire. She showed us that even with a "disability" she was more than able to do the things she loved and go places that made her happy.
Today we still share our lives with a pack of sled dogs, one of who is BP, a rear-leg tripawd that came to us in January 2019.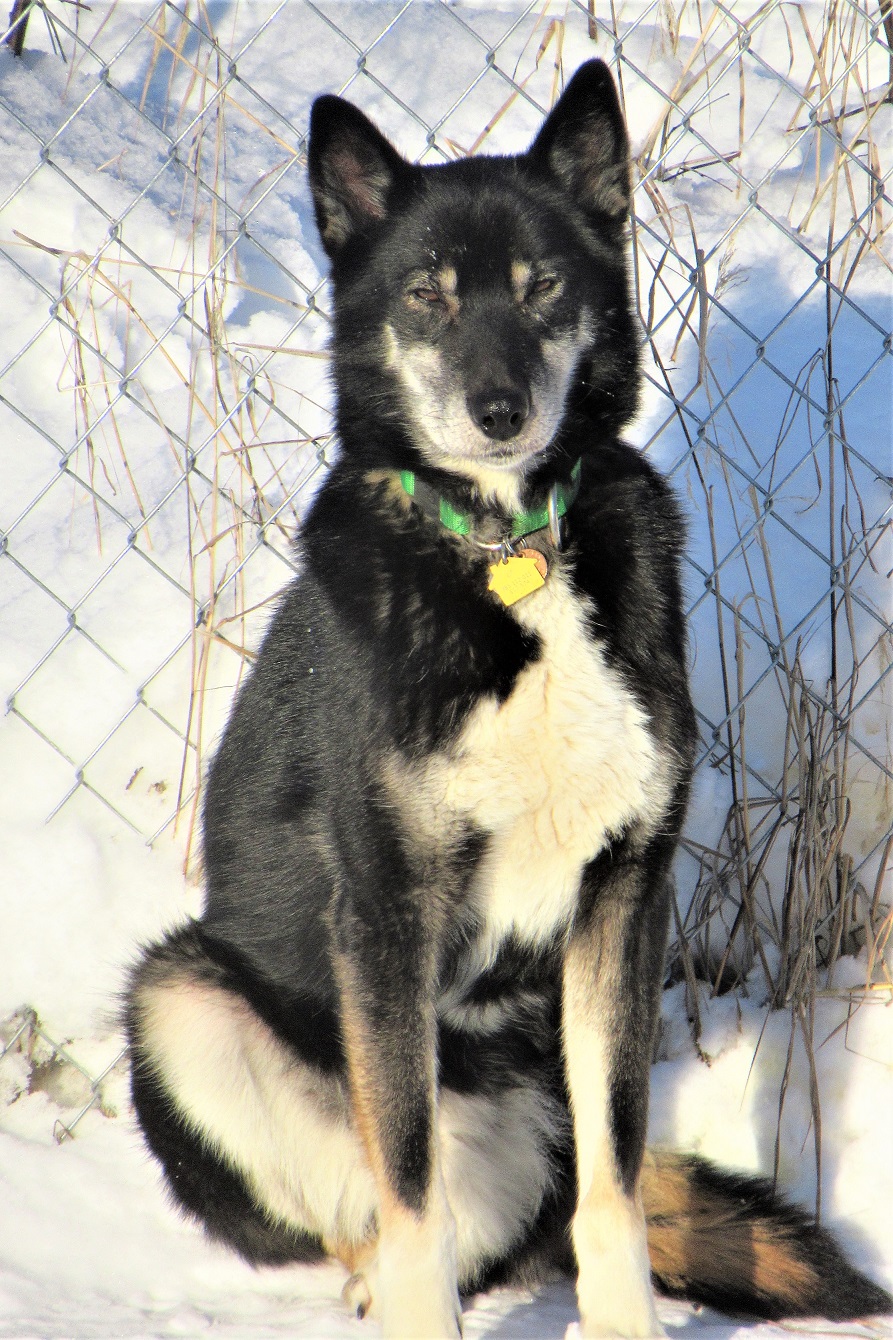 Like Calpurnia, BP loves being a sled dog and part of the pack. Thanks to the lessons we learned from Calpurnia, BP is living his best life doing the things he loves.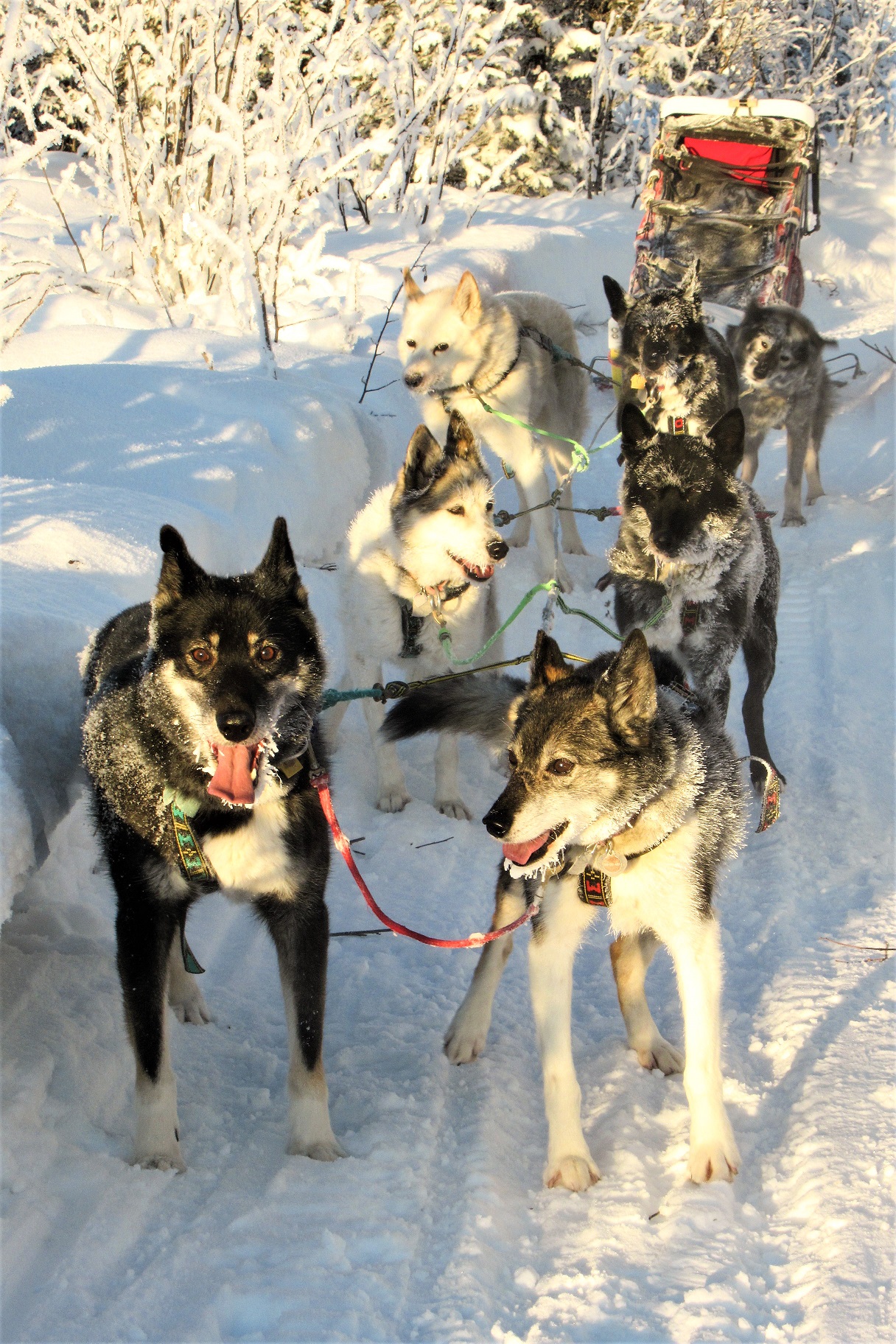 Share your Tripawd Awareness Day Love Story
Do you have a three-legged love story? Your hero can be in the spotlight too! Tag us today with #triday, #mytri, #tripawdawarenessday or all of the above. Let's celebrate our amazing amputee dogs and cats together, and keep showing the world that Tripawds Rule!