Is choosing the best dog food as confusing to you as it is to us? We thought so! That's why today we are honored to have The Dog Food Advisor on Tripawd Talk Radio.
Dog Food Advisor Teaches How to Choose the Best Diet for Your Tripawd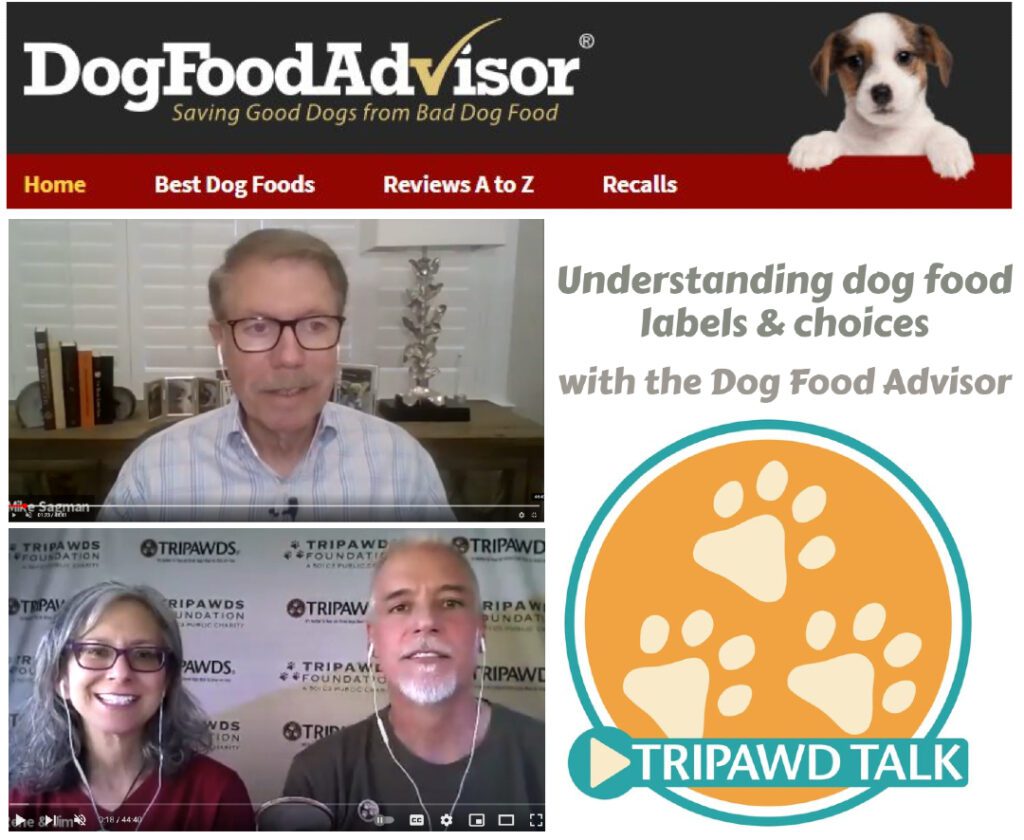 We have more pet food choices than ever before for our dogs and cats. Choosing one isn't any easier. Thankfully, the Dog Food Advisor is here to help. Today on Tripawd Talk Radio we are grateful to have longtime Tripawds friend Mike Sagman, founder of the Dog Food Advisor, share his best tips to help us cut through the pet food label noise.
In this episode of Tripawd Talk Radio, "Pet Food Labels and Recalls with the Dog Food Advisor," Mike explains what we need to know about choosing the best dog food for our Tripawd. If you're a Tripawd cat parent, you'll want to listen to his tips to read pet food labels.
Catch this important discussion about pet food and learn:
How does Dog Food Advisor review dry kibble and wet dog food?
Why are there more pet food recalls now?
What does "Complete and Balanced?" dog food mean?
Who is "AAFCO"? What do they do?
Does a dog's age and breed size matter more than ingredients when choosing a pet food?
and more!
Listen to the Tripawd Talk Radio Podcast
Mike Sagman created dogfoodadvisor.com as a free public service website designed to help you make a more informed decision when buying dog food. Tune in to learn why he created the site, inside secrets of the pet food industry, how foods get rated, and more.
Watch on Tripawd Talk Radio
Catch all other Tripawd Talk Radio Episodes