Not too long ago, many vets believed that dogs with short legs and a long body could not cope as amputees. Today for Tripawd Tuesday, meet two Corgi tripod dogs breaking that old stereotype. Meet Charles Avocado Van Gough and his pal Dewey.
A Triday Conversation About Short Leg, Long Body Dogs on Three
In the old days of veterinary medicine, many believed that bigger, older, or long body dogs and cats would not make good amputees. Thankfully that's changing! Today the best vets teach us that body type, size, or age should never automatically exclude a dog or cat from amputation surgery.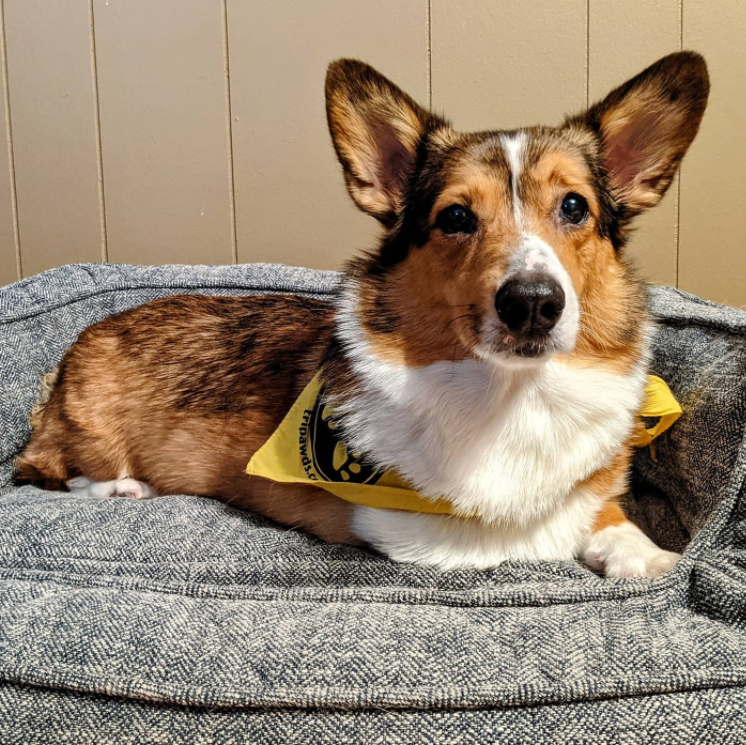 Of course no Tripawd is immune from the effects of a compromised gait. Whatever their size or shape, all three legged animals are more prone to osteoarthritis and injury risk. Advances in pet prosthetics are minimizing that risk. Access to rehabilitation therapy is too.
Tripawd Tuesday has featured lots of giant breed Tripawds and senior amputees. Today, we aim the spotlight on another breed type long believed to be poor candidates for amputation surgery: short leg, long body dogs like Corgis and Dachshunds.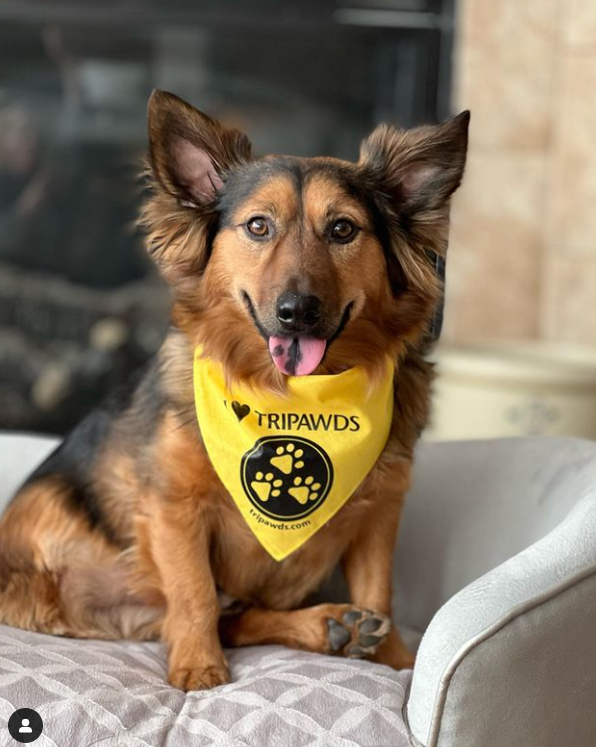 Time to kick back and learn all about real life with short leg, long body 3-legged dogs. On March 3, Triday, we had a fun Instagram live conversation with Chelsea, mom to senior dog Charles Avocado Van Gough, and Kimberly, mom to Dewey. Prepare to be inspired!
Did you enjoy today's Tripawd story? Each Tuesday we celebrate amputee pets from around the world. Reach out to us for a chance to be "Tripawd of the Week." Just share your story in a few words and you're in!
Whether you are a bonafide registered Tripawds member, and/or part of our Facebook, Twitter and Instagram communities, we want to tell the world about your three-legged cat or dog.
Send Your Tripawd Love Story in 3 easy steps:
In a short paragraph or two (or longer if you'd like!), describe your three-legged hero's story. Share a photo, video or both.
Got a Tripawds Forum topic and/or Tripawds blog that you started? Be sure to include that link too! Of course let us know any social media handles that feature your Tripawd.
Then send your story to us via email, Facebook Messenger, or direct message us on Twitter or Instagram @TripawdsCommunity.
We try to publish a new Tripawd story each week. It's time for yours to get featured!