Veterinary cannabis and CBD for pets is everywhere, and with good reason. Cannabis medicine is an exciting breakthrough for health issues like pain in animals and humans. But how does it work? What's a good cannabis brand? How do you spot a bad CBD product? We have questions too. Now, our new Cannabis Corner with Tripawds feature can cut through the confusion.
Ready for unbiased, science-based facts about veterinary cannabis? Let's do this.
Welcome to Cannabis Corner with Tripawds
As early as 2015 we were hearing buzz about cannabis for pets. People were calling it a miracle cure for everything. But vets didn't want to talk about it to clients. And pet parents kept buying products without good information, or vet guidance. Growing numbers of pets overdosing on pot was proof that all of us needed more education.
Tripawds Veterinary Cannabis Guide is at your service
Then we met Dr. Casara Andre, founder of of Veterinary Cannabis Education and Consulting. She and her team are educating veterinary professionals and pet parents about safe, effective cannabis use for dogs, cats, and other pets. Dr. Casara's non-profit group offers education in cannabis science to pet people who want to learn more.
Today, we are happy to announce that Tripawds has a certified Veterinary Cannabis Guide in the community. Tripawds co-founder Rene Agredano (aka Jerry's Mom), will share helpful information about veterinary cannabis for Tripawds (and all other mammals).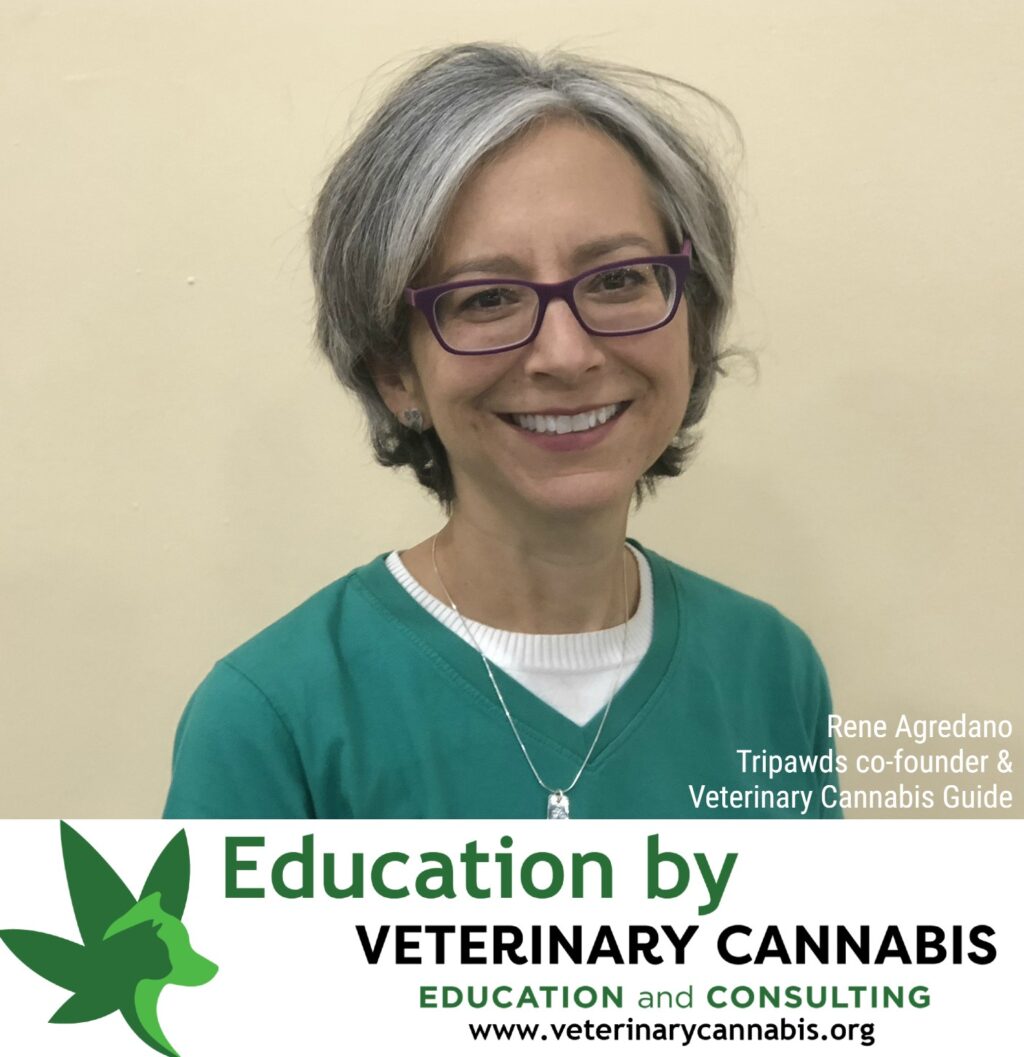 Learn more about cannabis for pets, like:
How does veterinary cannabis work in people, dogs and cats?
What's the difference between marijuana, cannabis and hemp?
Why is CBD suddenly sold on every corner?
Can veterinary cannabis cure cancer, anxiety, and other diseases?
How to choose a veterinary cannabis product that's worth the money?
and more!
We promise to keep the conversation light, and easy to understand. Meanwhile, we don't want to overwhelm you with too much information at once. Take a look at all our previous Tripawds cannabis articles for a head start on learning.
3 Tripawds Nutrition blog articles about veterinary cannabis for pets
Until today, the Tripawds Nutrition blog was headquarters for our veterinary cannabis information. Use the Nutrition blog tag "cannabis" to find all our cannabis-related articles. Meanwhile, here are a few favorites.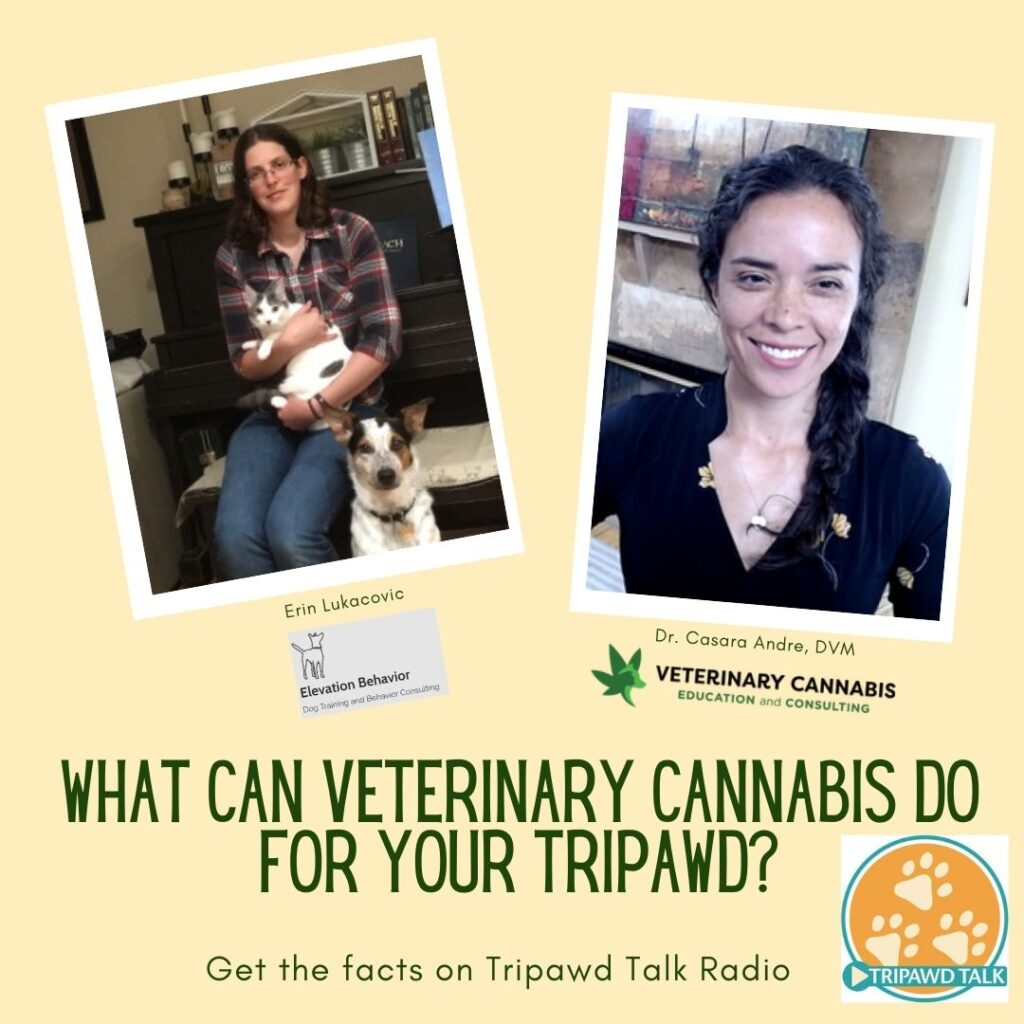 In this Tripawd Talk Radio Episode #101, Dr. Casara Andre of Veterinary Cannabis Education and Consulting dives into how cannabis can treat common health and behavior issues in pets. She shares studies, facts, and what cannabis can and can't do to help certain conditions.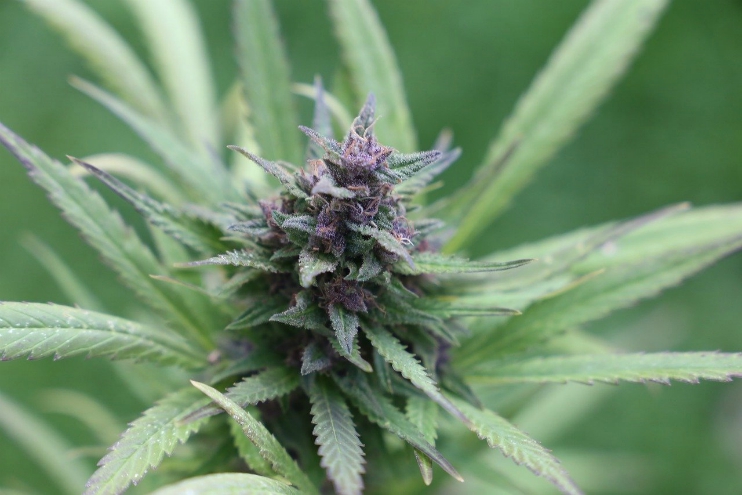 Pain management and cannabis expert Stephen Cital shares the current science behind veterinary cannabis for pets. Cital also talks about studies that show it helps improve some health conditions. Then, he teaches how to choose a good CBD pet product.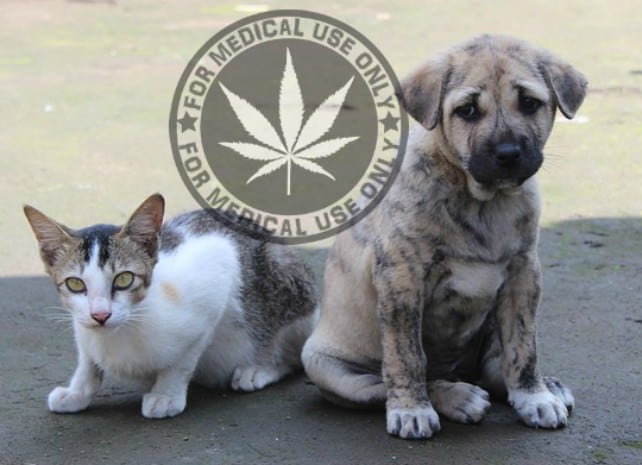 Integrative vet Dr. Gary Richter DVM shares his top three veterinary cannabis tips for pet parents. Learn what to look for. Find out why you need to work with a vet pro who understands cannabis science.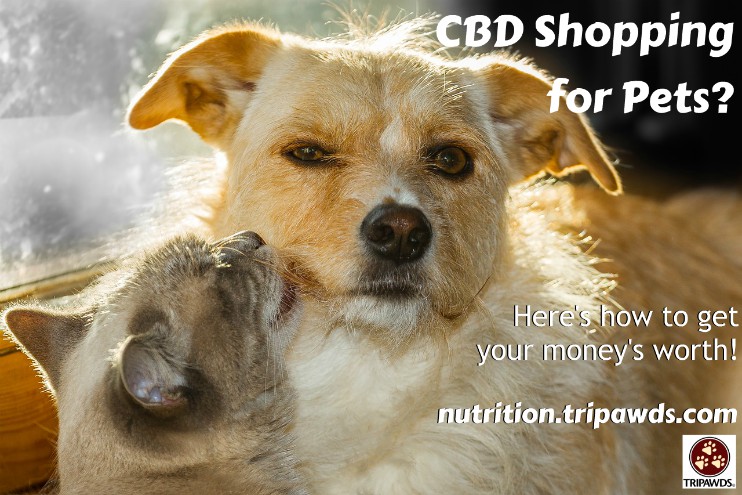 Check out what veterinarians think about cannabis for pets. Learn their best advice when shopping for pet CBD and other cannabis products.
More Veterinary Cannabis Information Soon!
That's it for now. Watch this space for our next Veterinary Cannabis Corner with Tripawds. If you have topic ideas you want us to discuss, comment below, or send an email.