It's hard to think straight when you get the bad news. But this helpful guide for pets with cancer and serious illness can support you through all the decisions needed when things get rough.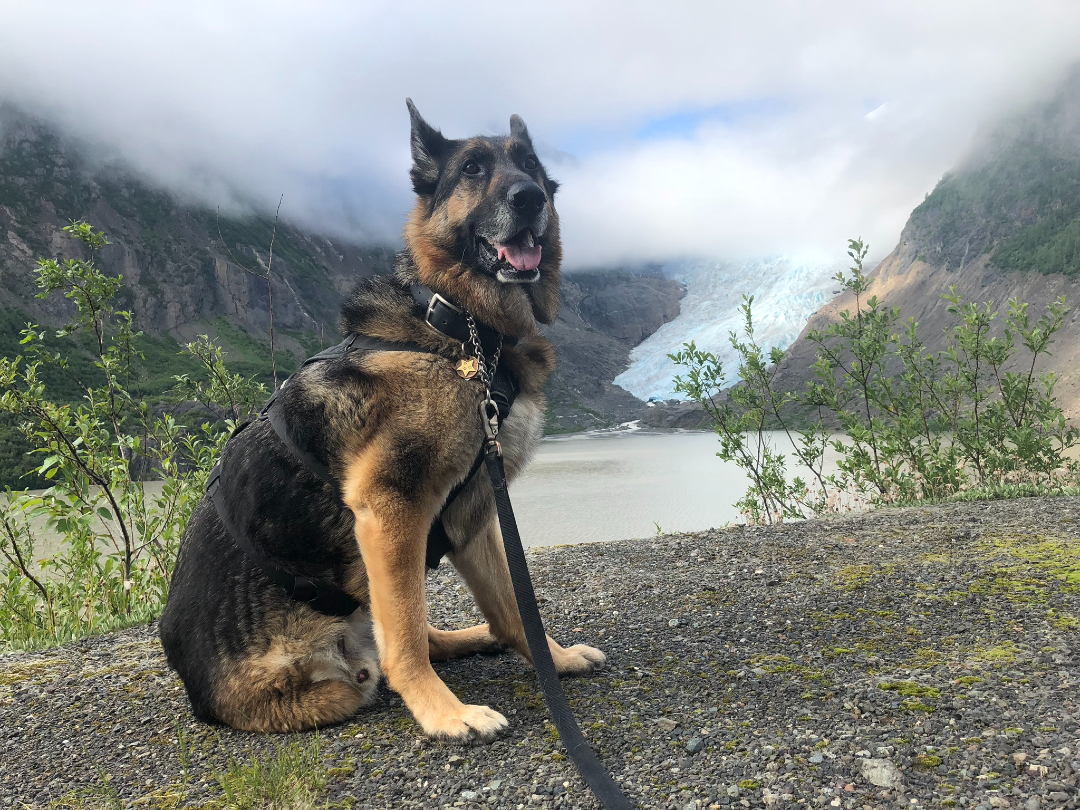 Our friends at Colorado State University's Argus Institute have an incredible, donations-based program. It's just for pet parents coping with serious illness in their beloved companion. The Argus Institute is part of the CSU James L. Voss Veterinary Teaching Hospital. It's staffed with professional pet counselors who give information and emotional support to help pet parents make medical decisions for their animal.
Argus has a helpful guide for pets with cancer and serious illness.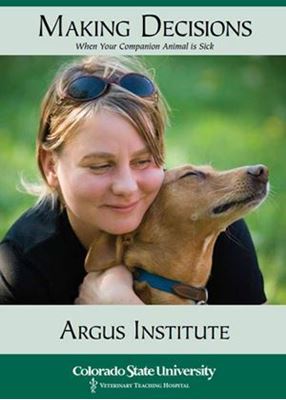 "Making Decisions" is available in print or PDF for just a $3 donation. Last year when we were struggling with Tripawd Spokesdog Wyatt Ray's end-of-life decisions, it came in handy. If you are in a similarly heartbreaking situation, you'll find it indispensable.
"Making Decisions When Your Companion Animal is Sick" offers strategies for evaluating healthcare choices, assessing quality of life, making end-of-life decisions, and coping with loss. It will help you through:
Adapting to change when your animal is sick.
Learn how to recognize and accept your feelings. Know what to consider about your pet's quality-of-life, and yours, too. The book contains all the right question to ask about time, costs, and responsibilities of everyone involved.
Making end-of-life decisions
Argus experts share their advice about knowing when it's time to say goodbye. You'll learn about setting end-of-life expectations and goals with your veterinarian. And you'll find helpful ways to create a point-of-reference to determine your pet's quality-of-life at every stage of the journey.
Coping with loss
This booklet shows that you can prepare for pet loss before it happens. It's not easy to talk about, but this sections addresses what you might experience when your beloved Tripawd has transitioned on. It discusses common signs of grief, how to let go of guilty feelings, and suggests ways to honor your animal, and cope with the difficult journey through grief.
Proceeds help the Argus Institute continue it's important work for pet parents everywhere.