If you didn't get your Electrochemotherapy Pet Cancer Treatment questions answered last week, guess what? Dr. Kelly and the terrific team at the Santa Fe Veterinary Cancer Care clinic have more information for you!
Electrochemotherapy Pet Cancer Treatment Q&A
When it comes to pet cancer care treatments, we learn so much from the Tripawds community! Thanks to members like Angel Neka and Codie Rae sharing their experiences in Tripawds blogs, we are constantly learning about proven ways to #kickcancersbutt, like the electrochemotherapy pet cancer treatment option.
"ECT" as it's called, is not commonly offered as a veterinary oncology treatment choice here in the United States. That's unfortunate, because in many other countries it's far more common. Thankfully, that's changing.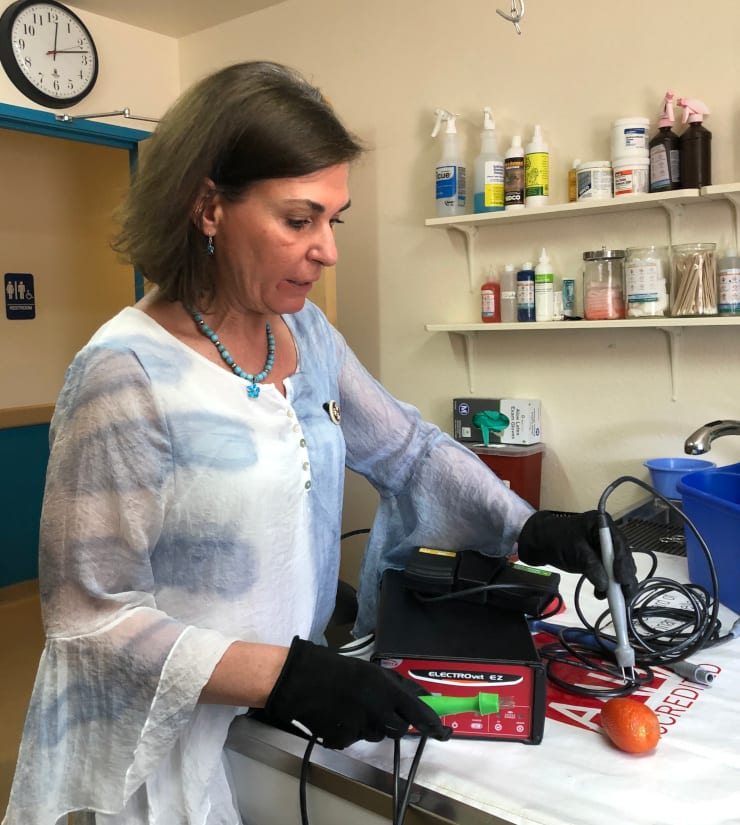 Take for instance the story of Tigga, a feline with a cancerous nose tumor. The lucky cat's humans took her to North Downs Specialist Referrals in Bletchingley, Surrey (London) for care. Her veterinarian, Dr. Gerry Polton, clinical director of oncology, is using ECT to treat some pet cancers. He was pleased to say that Tigga's treatment put her in remission.
"The results we are seeing in cases like Tigga's are unprecedented." — Dr. Gerry Polton, clinical director of oncology, North Downs Specialty Hospital
Facts about Electrochemotherapy for Pet Cancer
Ideal for cancerous tumors that can't be treated with chemotherapy.
Can be given to patients who have already been treated with radiation therapy.
One session requires general anesthesia, takes about 30 minutes and the patient goes home the same day
Electrochemotherapy has no systemic side effects
The non-recurrence success rates in pets with cancer exceeds 85% in different electrochemotherapy veterinary studies.
We would love to see more vets offer electrochemotherapy here in the States. It's so much more affordable than traditional radiation therapy, and as Dr. Kelly reports, it provides quality of life for many, many pets who have run out of treatment options.
If your oncologist hasn't presented the electrochemotherapy pet cancer treatment option to you, it's important to ask: why not?
Then have an intelligent discussion about ECT. Learn more from this video featuring our electrochemotherapy pet cancer treatment expert, the amazing Jeannette M. Kelly, DVM Diplomate ACVIM, Oncology, of the Veterinary Cancer Care clinic in Santa Fe, New Mexico.
Here's an example of an electrochemotherapy session for a dog's fibrosarcoma oral tumor. If you are squeamish, skip it!
Download the Electrochemotherapy Pet Cancer Treatment Information Sheet
Veterinary Electrochemotherapy Q&A Transcript
Dr. Kelly: OK. So charge, pulse, charge, pulse. So there's the zap.
Tripawds: What pets are good candidates for electrochemotherapy?
Any tumor. We treat – yeah, we treat all tumors with electrochemo. There's a tumor called a mass cell tumor and that type of tumor, if you we call mess with it, it can release a bunch of histamine and you can have an allergic reaction. So that would be the one tumor I feel a little nervous about.
Tripawds: How much does electrochemotherapy cost?
Dr. Kelly: I think an electrochemo would be about $1000. It requires anesthesia. So some clinics do not use full anesthesia but if I'm electrocuting somebody, this is electrical currents. I have to give them pain medication and they wake up and the electrical current is gone. But it just to me, it just feels as though some pain medication is necessary and full anesthesia before putting an electrical current through someone's system.
Tripawds: What are the side effects of electrochemotherapy?
Dr. Kelly: I'm really not seeing side effects. No, I'm not. I'm not seeing side effects. You can have a wound.
If the tumor necroses and dies too quickly, you can have a draining wound that could be cumbersome to clean. So – it's more of a messy situation that can be managed just like any normal wound care.
Tripawds: Do you think electrochemotherapy can be used in place of amptation?
Dr. Kelly: Yes, yes, I do. It is not reported. There's not – I know there's not reports of electrochemo for bone tumors. We use it and I think it's because the electrical currents don't penetrate very deep. So – and you consider bone as deep. But we treat with – bone tumors with electrochemo and we've been very happy.
Tripawds: What chemotherapy drugs are used with electrochemotherapy pet cancer treatment?
Dr. Kelly: So we use two agents, cisplatin and bleomycin and generally I – if I – I use both in almost all my tumor types. I will use the cisplatin and the bleomycin.
Tripawds: Does electrochemotherapy work for dogs and cats?
Dr. Kelly: Yes, very much so. I have a little success story. The owners came in yesterday and they were crying because Polka Dots hasn't been able to breathe out his nose for years and so he was – he's a successful electrochemo story, kitty cat with a nasal adenocarcinoma. So, yeah, one treatment.
Tripawds: In what situations might electrochemotherapy be better than traditional chemotherapy?
Dr. Kelly: So I started doing local chemo injections and then when electrochemo came out, then I took it to the next level. Local chemo injections, you have to do many injections for the same result. I think for electrochemo a lot of times, I can just do one treatment and so I try to do as minimal amount of treatments as possible and sometimes I feel I can get away with just doing one electrochemo versus multiple series of injections.
I really believe that electrochemo can help our veterinary cancer patients. I have tremendous results and that's the frustrating part about being a clinician is – and not having a university or being part of a research facility. So how do you get that information out to the world when you don't have the manpower of the resources to do so? So it's just anecdotal. That's the negative is the anecdotal part of it
[End of transcript]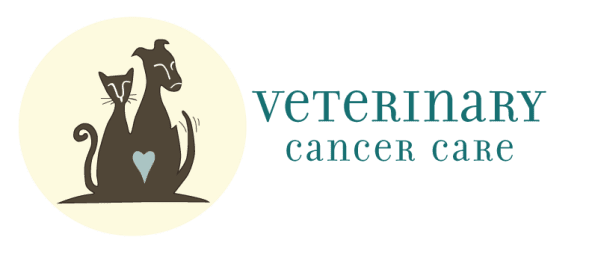 Many thanks to Dr. Kelly and the terrific team at the Santa Fe Veterinary Cancer Care clinic for helping us share this information with you.
Recommended Reading:
Could Electrochemotherapy Help Your Dog?
Electrochemotherapy Article by Courtney Zwahlen, DVM, DACVIM (Oncology)