Surgery, radiation therapy and chemotherapy aren't the only tools veterinary oncologists use to fight pet cancer. The electrochemotherapy pet cancer treatment option can be ideal for dogs and cats diagnosed with a cancerous tumor in or just under the skin. It's also useful when a tumor removal surgery resulted in "dirty" margins.
In this first of a four-part interview series with Jeannette M. Kelly, DVM Diplomate ACVIM, Oncology, you'll learn:
How electrochemotherapy works
Who makes the best candidate for electrochemotherapy
And what to expect after electrochemotherapy treatment
Electrochemotherapy in Pets: a Radiation Therapy Alternative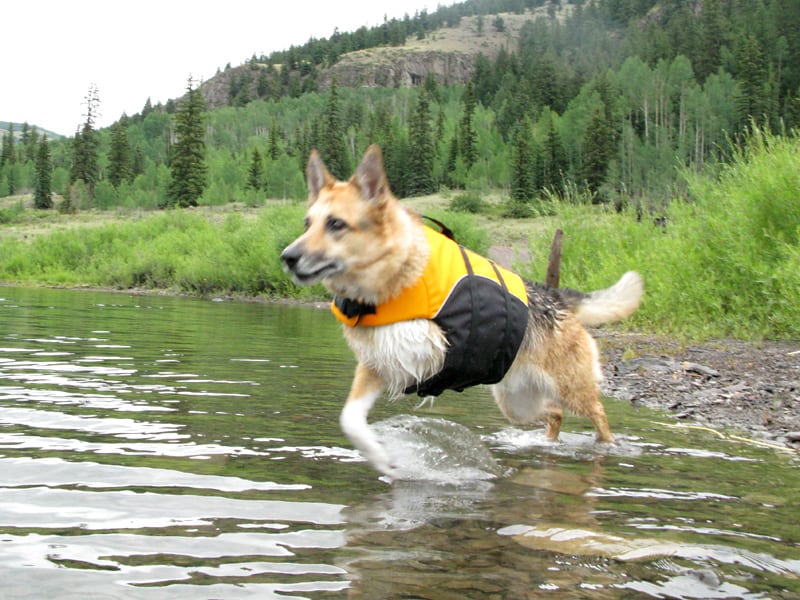 First, a little backstory on Dr. Kelly, our favorite veterinary oncology trailblazer. When Tripawds founder Jerry was diagnosed with lung metastasis, we headed straight for her clinic, the Veterinary Cancer Care clinic in Santa Fe, New Mexico. We wanted an option to fight lung metastasis, and her team had it.
Dr. Kelly's team combined metronomics (a low-dose at-home chemotherapy treatment) with the medicinal mushrooms clinical trial her clinic was conducting. In a few short weeks, the treatments stabilized Jerry's lung tumors. He enjoyed seven more fantastic months with us and we've been fans of her work ever since.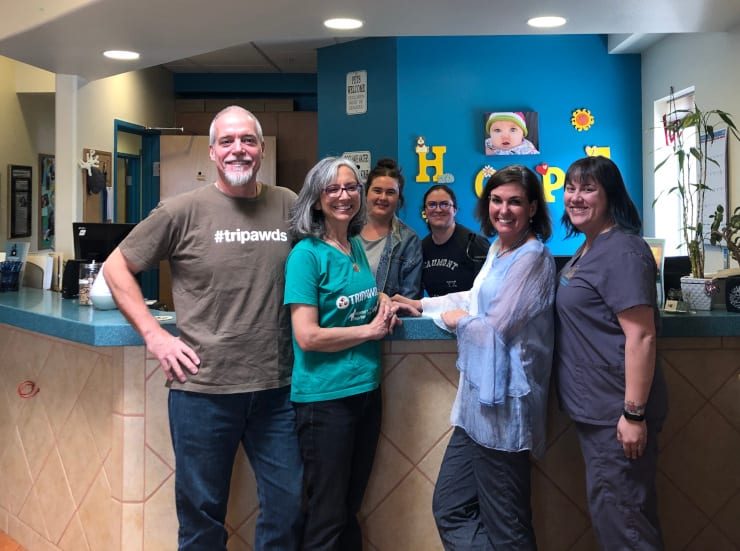 We recently had the opportunity to meet with Dr. Kelly at her cozy Santa Fe clinic to ask her about her work. The result is this month's four-part video series.
In our first video, Dr. Kelly gives us an electrochemotherapy demonstration using an ugly old tomato as the tumor stand-in. Read below for the transcript and the electrochemotherapy pet cancer treatment option.
Electrochemotherapy Brought to You By a Veterinary Oncology Trailblazer
As the sole veterinarian of her boutique oncology practice, Dr. Kelly has the freedom to provide tailored oncology therapies as unique as the animals she treats.
Not bound by corporate interests, she is not afraid to break from convention. She's willing to try new treatments that may help her patients. Some of her clients travel to her from many states away. They bring their pets because they understand that Dr. Kelly and her team provide a one-on-one approach unlike anything offered in a mainstream veterinary oncology practice.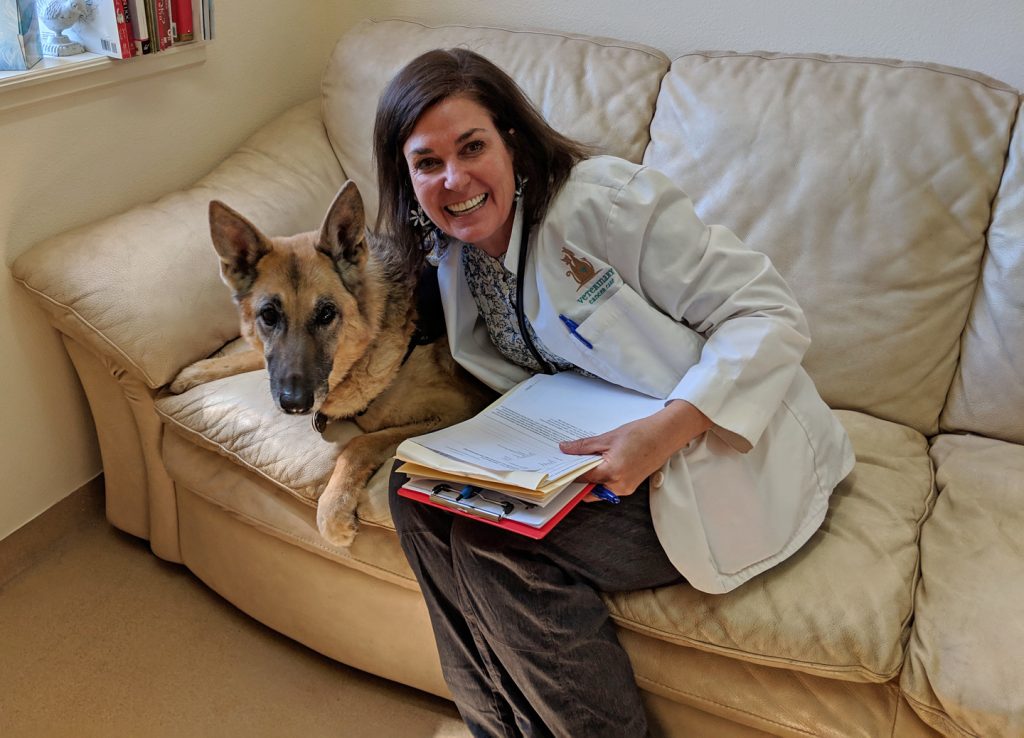 Longtime Tripawds member Codie Rae is one such lucky dog. When the 13-year old Tripawd was diagnosed with an atypical osteosarcoma mouth tumor earlier this year, her oncologist recommended following current American Animal Hospital Association Veterinary Oncology Guidelines. That meant an invasive tumor removal surgery and multiple rounds of radiation therapy.
Codie's humans, Martha and Ralph, felt the conventional treatment would be too much for their geriatric girl to tolerate. Deep research into alternative ways to treat soft tissue tumors eventually led them to the electrochemotherapy pet cancer treatment option.
Why You've Never Heard of Electrochemotherapy
We didn't know about the electrochemotherapy pet cancer treatment option until Angel Neka shared the information in her Tripawds blog, "Electrochemotherapy (ECT) for STS journey -same day & day 1 post op."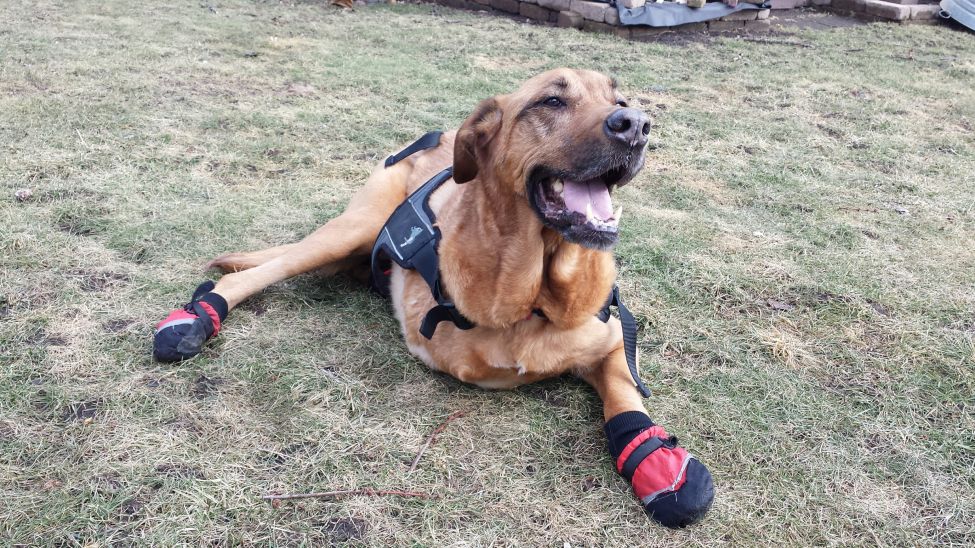 Electrochemotherapy (ECT) is well studied and practiced in many countries outside the United States. For both pets and people it's life-saving in parts of the world lacking radiation therapy equipment. And at a fraction of the price of radiation therapy, it offers a relatively affordable way to attack cancerous tumors.
Electrochemotherapy is a type of treatment that enhances the delivery of traditional chemotherapy drugs to the interior of a cancer cell through the local application of short and intense electrical pulses. These pulses transiently permeabilize the cell membrane, thus allowing transport of chemotherapy.

ECT can also increase absorption of the drug by up to a thousand-fold that would not otherwise be permitted by the cell membrane. Electrochemotherapy can also be beneficial in shrinking a tumor, thus making surgical removal more successful, if required. – Electrochemotherapy FAQs by Megan Padget, Veterinary Cancer Care, Santa Fe NM
Facts about Electrochemotherapy Treatment for Pets
Ideal for cancerous tumors that can't be treated with chemotherapy.
Can be given to patients who have already been treated with radiation therapy.
One session requires general anesthesia, takes about 30 minutes and the patient goes home the same day
Electrochemotherapy has no systemic side effects
The non-recurrence success rates in pets with cancer exceeds 85% in different electrochemotherapy veterinary studies.
As Angel Neka discovered in her search for an alternative soft tissue sarcoma treatment, electrochemotherapy isn't commonly offered to cancer patients in the United States. A lack of U.S.-led research keeps American oncologists from including it in "standard-of-care" protocols.
Dr. Kelly, however, remains undaunted and is one of the few U.S. veterinarians offering electrochemotherapy to patients. She knows it works for the right clients like Codie Rae and Neka.
After speaking with Dr. Kelly about the treatment, Martha and Ralph knew they wanted to give ECT a chance. In May, Codie Rae took a road trip from Oakland, California to see Dr. Kelly. She treated Codie's multiple tumors with a minor tumor resection surgery and electrochemotherapy. She also prescribed metronomic chemotherapy as a preventive.
One month later, the leader of the Oaktown Pack is enjoying a better quality of life in a fraction of the time radiation therapy would have provided, if ever.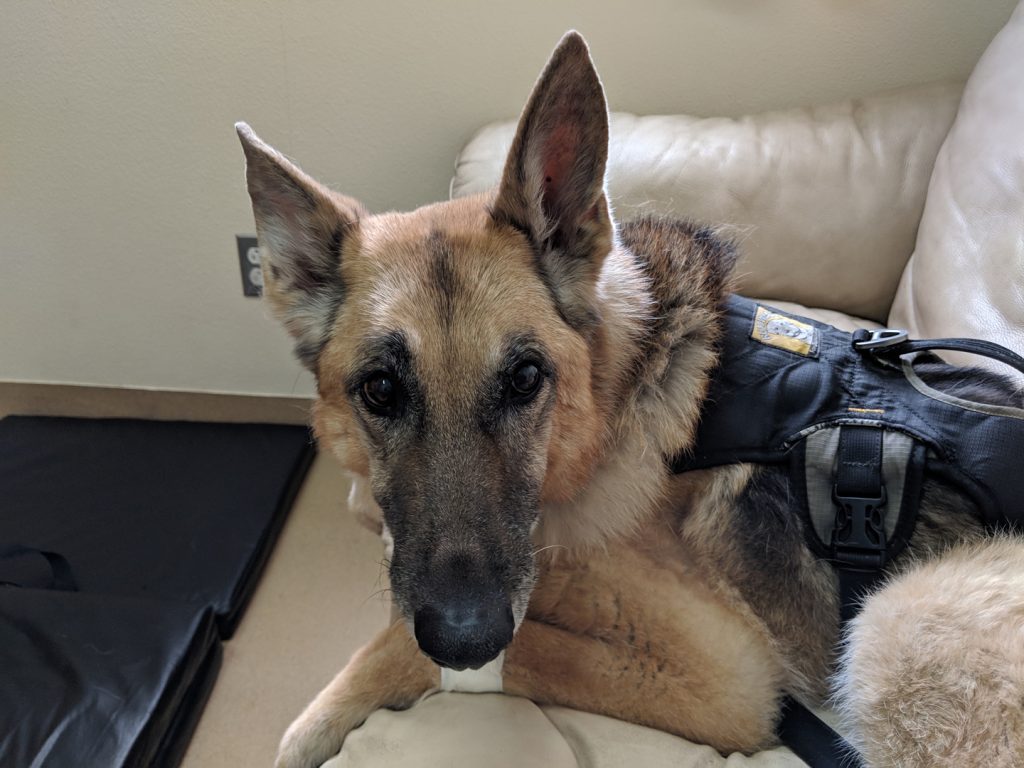 Stay tuned for our the second interview with Dr. Kelly, where she answers questions about this important radiation therapy alternative for pets and people alike.
VIDEO TRANSCRIPT: Electrochemotherapy Pet Cancer Treatment: What is Electrochemotherapy?
Hi. I'm Dr. Jeannette Kelly, owner, founder of Veterinary Cancer Care here in Santa Fe, New Mexico. Electrochemotherapy is a tool. We inject a tumor with chemotherapy and then electrical currents are put either on top of the tumor or directly into the tumor with probes and it sends electrical currents. It opens up the cancer cells and then it kills a certain percentage of cancer calls with each treatment.
Electrochemo can be used when a tumor is really large and you cannot remove it surgically. So you can make it smaller and then a surgeon can go ahead and remove the tumor and with less harm to the patient with a much smaller procedure.
Electrochemo can cause clotting of the blood. So if a tumor is really vascular and bleeding, it can make it so there's not a lot of bleeding during the surgical procedure.
Electrochemo can be used after surgery. So if you have a surgery done and you didn't get it all out and you're worried about the tumor reoccurring, that maybe there are some cancer cells left behind. Then you can perform electrochemo to clean up cancer cells being left behind and then we use electrochemo in a lot of our older patients. We call it palliatively to make them comfortable. Big, huge tumor under the armpit, so they're having a hard time walking. They are lopsided. They're out of alignment. We will shrink that tumor down, just one treatment, so they can run and play and sometimes we can get a 50 percent reduction in the tumor. Sometimes you can get 75 and sometimes one treatment is all it takes.
(Dr. Kelly provides electrochemotherapy demonstration)
Here it is. Hit "charge" and then pulse, charge, and then pulse. So I would use the pedal. I put my foot on charge. I have the probe in the tumor and then I pulse and then I pick another spot on the tumor and I hit "charge" and then pulse. So it's a simple unit. It's portable. So, OK, so charge, pulse, charge, pulse. So there is that.
Sometimes for better conduction, we will use ultrasound gel. So we don't want sparks. We will put ultrasound gel. Sometimes we will shave and it's – each tumor we – or – and tumor site we treat differently. This is the skin probe. I like this probe the best where I actually can inject it right into the area.
[End of transcript]
Catch Part 2 of our Electrochemotherapy Pet Cancer Treatment interview series, "Electrochemotherapy Q&A with Dr. Kelly."
Learn the facts about bisphosphonates for bone cancer in Part 3 with Dr. Kelly.
Read this 2020 Electrochemotherapy Study: The application of electrochemotherapy in three dogs with inoperable cancers
Also see: Outcome Following Curative-Intent Electrochemotherapy for Extramedullary Plasmocytoma in Dogs – Case Reports