Are you unsure about what questions to ask your veterinary oncologist? You're not alone. Between coping with the diagnosis, to recovery care and then wondering if chemotherapy is the right decision for your dog or cat, the decisions we make during this journey can make you dizzy.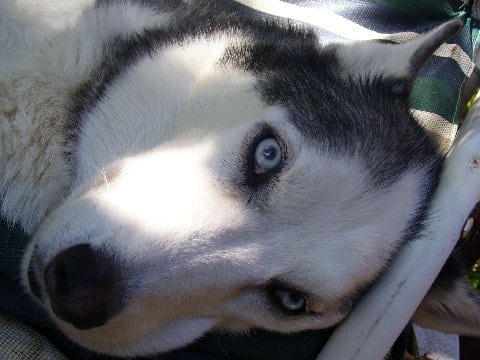 Thankfully The Dog Cancer Survival Guide is one tool that can help point you in the right direction. For example, on pages 260 – 261, it provides this helpful list of questions to ask your veterinarian or veterinary oncologist when considering chemotherapy for your dog (the same questions are helpful when coping with feline cancer too).
Treatment Questions
What do you expect to happen as a result of the treatment(s) you recommend? What is the best possible outcome? What is the worst? How likely is either of these to happen?
If this treatment works, how much time do you think it will gain us?
If this treatment works, how much quality of life do you think it will gain us?
What are the odds this treatment will not work?
Why are you recommending this treatment? Are there any negatives in using this?
What is the probably outcome if we decline this treatment?
Are there other treatment options, and what are the positives and negatives about each one?
Do you have any written material that I can take home to read?
How long will this treatment last? How often do I have to come in?
Do I stay with my dog during the treatment, or do I have to leave him with you?
Is this treatment uncomfortable in any way for my dog?
Is there any special care I need to give after this treatment? Do I need to be home the rest of the day? The next?
Are there any supplies or over-the-counter medications I will need at home for after-treatment care?
What are the side effects of this treatment? How often do they occur? What do they look like?
How do I know if a side effect is severe enough to warrant calling you for emergency care? How likely is that?
What do I need to do to prepare my dog for this treatment?
How do dogs normally feel after this treatment? Immediately afterward? In the days that follow? When do they feel normal again?
Are there any foods, supplements or anything else to avoid before or after the treatment?
Are there any new treatments or clinical trials to consider?
How much does this treatment cost? Is the cost mostly up front or spread out over time?
Does my dog have any other (non-cancer) health issues that limit our treatment choices or may affect her outcome?
Does my dog have any other (non-cancer) health issues that may affect her life quality?
If I have a limited budget, which treatment or treatments are my first priority?
*All questions are from The Dog Cancer Survival Guide
In addition, you want to know if the vet will be OK providing a referral to another vet for a second opinion, and if so, who is the referring vet?
Finally, be sure to ask your oncologist about their treatment philosophies – how does the vet approach treatment – with alternative, holistic, conventional medicine or both?
When it comes to investigating the veterinarian's cancer treatment approaches, Dr. Ettinger advises:
"You might pay close attention to both the words and body language the practitioner uses when sharing her philosophy. Her bias might be revealed in subtle ways. If she is privately thinking "those holistic guys are all quacks" or "Western medicine does more harm than good," it's important that you know it so you can proceed appropriately."
These questions and countless more helpful tips are provided in the Dog Cancer Survival Guide, which you can learn about here in the Tripawds Downloads blog.